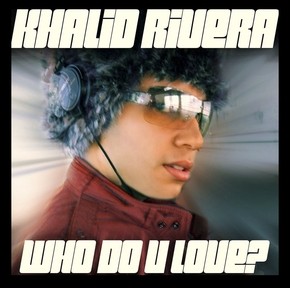 From his birthplace in Puerto Rico to Queens New York.   From singing in church to performing on Broadway, to Carnegie Hall, to motion pictures.   Khalid Rivera is living his dream of pursuing a solo singing career.
"First off, says Kahlid, I am Puerto Rican. I was born in Mayaquez Puerto Rico and came to NYC when I was five.   I have always been drawn to the arts and started singing at age three.   It's my passion and truly defines who I am."
"Who Do U Love ( Original Version)" AUDIO:  
"Who Do U Love ( Original Version)" Video:
"Who Do U Love ( Original Version)" on Amazon.com:
"Who Do U Love ( Original Version)" on I-Tunes:
SKOPE IT HERE!
 
What were some defining moments so far in your career?
 
One of them was when I did my first Broadway show, Juan Darien.   It was directed by JulieTaymor and I had the lead role!"   Another was, as a student at the Professional Performing Arts School, a Teacher recommended me to perform at Duke Ellington's 100th Birthday Celebration at Carnegie Hall.   I sang, "It don't mean a thing" and "Tell me its the truth".
What was it like being in a movie?
 
I have so much fun doing films.   My favorite was when I was in Poultrygiest.   I played the role of "Paco Bell".   Paco was a 19 year old Mexican immigrant working at a fast food restaurant.   He is fed up with the fast food business and decides to take matters in his own hands.   It's a wonderful horror comedy that is a cult classic.   It played in numerous film festivals and theaters world wide.
 
Touch on your gay rights beliefs?
 
I believe in equality for everyone, not just thru immigration and gay rights.   It doesn't matter what religion on is based from, what matters is if the person is a great and respectful friend.   You treat me with respect and I will treat you with respect.
 
Your debut album has been out for a couple years,  whats new?
 
I just released a new single, "Who do u love".   It is produced by Artie Rodriquez and offers remixes by DJ Aaron Carl.   I've also done a music video.
 
Who are your biggest influences?
 
Janet Jackson, Prince, David Bowie, Kylie Minogue and Madonna.
 
What do you want listeners to get from your music?
 
I want listeners to have fun and understand and listen to the messages of the songs.   I hope I inspire people to follow their instincts.
www.ourstage.com/epk/khalidriveramusic  
www.myspace.com/khalidriveramusic