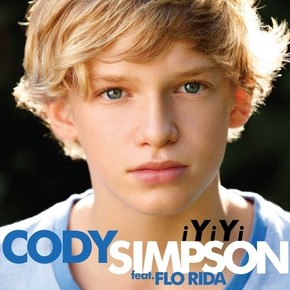 In April 2010, Cody signed with Atlantic Records, which is releasing his irresistible rhythmic pop single "iYiYi" featuring Flo Rida on June 1st. Cody, who is now 13, collaborated on the song with producers Frankie, B Major, and Colby O'Donis.
"It was great to work with those guys," Cody says. "We came up with something really catchy. And I think everyone can relate to the lyrics. The song is about liking a girl and missing her when she's not around. Who hasn't been through that?"
Cody is currently in the studio working on tracks for his upcoming full length debut on Atlantic Records.
[youtube APf7Kvy1Kzs nolink]