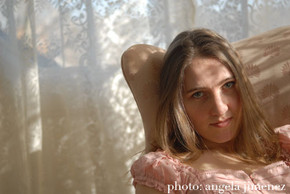 Anna has rapidly become known across the US and all the way to Stockholm for her virtuosity as a pianist, singer and songwriter.
Solo tours have included London, Berlin, Los Angeles, Washington D.C. and Boston. Dagmar has been selected to perform on special occasions for luminaries such as world-class photographer, Annie Leibovitz, former Pakistani Prime Minister Shaukat Aziz, and Swedish Nobel Prize Winner, Torsten Weisel.
Dagmar's newest album, "Let the Waves Come in Threes," has been produced by drummer Ben Wittman (of Lucy Kaplansky, Patty Larkin and Jonatha Brooke).   "Let the Waves Come in Threes," the new CD by Anna Dagmar.
Fri. March 19, 2010
7:30-10:30pm
The Bean Runner                                                                    
201 Division St.
Peekskill, NY
DUO with guitarist Marc Shulman
$7 tickets at the door
Lagonda Music School ensemble opens