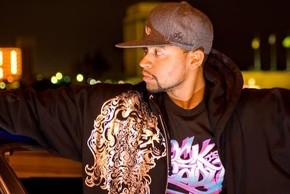 Last week we had the priviledge to chat with one of Baltimore's finest emcees, Wordsmith. This is an exciting time for Wordsmith as he is about to release his full length, 'Vintage Experience' via Red Eye Distribution on March 30th. Wordsmith gave fans a taste of the album with "The Vintage Vault" mixtape in February.
Wordsmith is the real deal and he has toured with Wu Tang, Jim Jones, Paul Wall, just to name a few. He has also been recognized by media outlets from Hip Hop Weekly, MTV, and XM Radio.
It was only time until Skope got a hold of this man and we are glad we did. Join us as Wordsmith talks to Skope TV about Baltimore hip hop, the new album, and so much more!