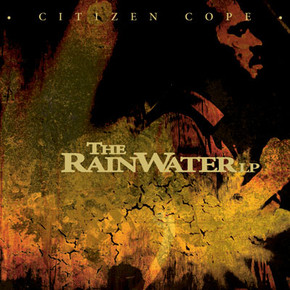 Starting today, February 9, Citizen Cope's new album The RainWater LP is available for digital purchase. This release marks a milestone for Citizen Cope not only because it is his first new record in nearly 4 years, but it's also Citizen Cope's first release via his own RainWater Recordings.
"Healing Hands" MP3:
On The RainWater LP, Citizen Cope continues to deliver fans a laidback gumbo of acoustic blues, singer/songwriter rock 'n roll and deep soul grooves.  
The RainWater LP will be available physically starting March 2.