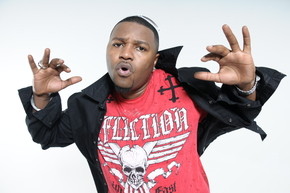 Block Starz Music (BSM) recording artist and Miami's #1 draft pick, Swazy Styles, presents the official street video for his hit single "Sounds Like Money" featuring Unda Surveillance & Nonsense.
Co-signed by music heavyweights like DJ Scream, DJ Drama, G-Unit's DJ Epps, DJ Chuck T, and Superstar Jay, Swazy Styles is one of the most successful newcomers in the South and represents the 305 to the fullest.
Swazy strikes a fine balance between guttural street music and radio-friendly anthems, as evidenced by his hit singles "Sounds Like Money", "Hands Up" and "Pockets Full Of Green" which are getting rave reviews.
[youtube vXMyrYYcdlg nolink]