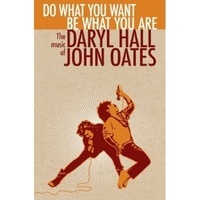 This four disc boxed set covers the career of the most successful duo in pop/rock history.   Since 1966, the guys (who originally thought they could have careers as background singers) have been banging the chart tops with memorable tunes, and amazing collaborations, such as the monumental gig with the original Temptations at the Apollo (some cuts included here), We Are The World, and Live Aid.   Even Rachael Ray (of all people) is petitioning to get them into the Rock Hall.   After all, weren't they quite a bit more relevant than existing alumni such as the Musak generation (but evidently Stones worthy deviants) Mama's and Papa's?   I have to mention that these are also two of the nicest, unassuming, and needless to say, talented people I've met in the business!   The guys have released 18 albums, not counting greatest hits, compilations, and their individual solo efforts.   The Philly soul duo has boxed up 74 tracks, including live performances (one from the TV web series Live At Daryl's House), rare cuts, 16 previously unreleased tunes, the hits, and a 60-page color booklet.   They have been covered by countless acts, and made Paul Young a star with the classic Everytime You Go Away.  
This is the place to find Sara Smile, She's Gone, You Make My Dreams, Maneater, Rich Girl, Did It In A Minute, Family Man, Say It Isn't So, Everything Your Heart desires, Method Of Modern Love, One On One, Adult Education, Kiss On My List, and Out Of Touch, to name more than a few.  
Definitely add this Philly bad boy to your Christmas list, and maybe a gift of H&O can bring a smile to all of the Scrooge-like whiners that have never liked anything you've given them in the past!  
By R.M. Engelman
[Rating: 4/5]