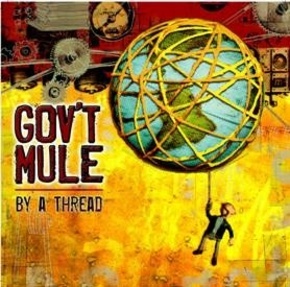 With 2 million paid song downloads through their site MuleTracks, seven critically acclaimed studio records already released, a handful of DVDs and live albums, plus an ever-expanding fanbase and sold-out coast-to-coast tours, Gov't Mule could easily rest on its laurels.
Yet when you're in one of the hardest working bands in rock history, pushing yourself to greater heights always supersedes cashing in on past successes.
Audio Streams:
"Broke Down On The Brazos":
"Frozen Fear":
SKOPE IT HERE!

For guitarist/lead vocalist Warren Haynes and his band, Gov't Mule, creating a new album is akin to walking a tightrope: Write new songs that please old fans, while hopefully garnering new ones. Develop that material in the studio rather than on the road, to prevent premature leaks via the internet. Celebrate the roots of American music, yet take sonic forays into the future. Honor the memory of the late Allen Woody, while simultaneously welcoming new bassist Jorgen Carlsson into the fold.