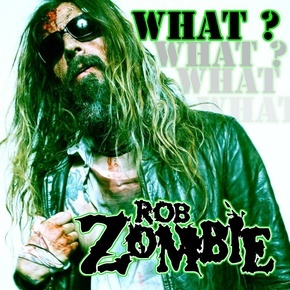 Hellbillies rejoice, the Master of monster mayhem, Rob Zombie, is returning with exactly what you've been waiting for, HELLBILLY DELUXE 2! The follow up to the 1998 triple platinum smash HELLBILLY DELUXE will be the latest masterpiece from Zombie which is set to hit stores November 17th.
The album, produced by Rob Zombie himself, features the first single "WHAT?" which has just been made available for fans to check out.  
In support of the new album Zombie will blast off on tour in Phoenix, AZ on October 29th, Las Vegas, NV on the 30th, and a very special Halloween event on the 31st in Hollywood, CA hosted by Uncle Seymour Coffins also seen recently in HALLOWEEN 2. Zombie will be accompanied by his longtime band mates -guitarist John 5, bassist Piggy D, and drummer Tommy Clufetos. This is the first headline tour since 2007 and will have other ghoulish delights in tow including openers Nekromantix and Captain Clegg & the Night Creatures last seen rocking Haddonfield and Michael Myers in Zombie's new film HALLOWEEN 2. The tour will usher in Zombie's forthcoming album HELLBILLY DELUXE 2 – Noble Jackals, Penny Dreadfuls and the Systematic Dehumanization of Cool (Geffen), a companion to 1998 original.