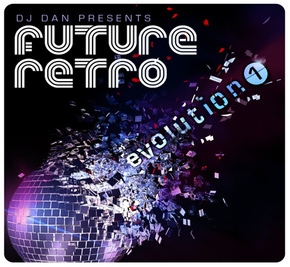 DJ DAN has been on the cutting edge of forward thinking dance tracks for nearly two decades.   As he approaches his 20th year in the music industry, he joins Nettwerk to release his debut artist album FUTURE RETRO, a collection comprised of two vantage points: one looking back and paying homage to where electronic music has come from, and one looking to the future of where electronic music is going.
It's a culmination of all things great on the dance floor, fusing classic dance tracks with Dan's unique blend of funky driving electro…a musical journey that spans the past, present, and looks to the future, from Mr. Fingers to Phuture to Frankie Knuckles.
Future Retro will be out in 2010, but in the meantime, Dan will release a series of EPs entitled DJ Dan Presents Future Retro: Evolution.   Each EP will contain one "future" single and one "retro" single, along with remixes. The first of these, Evolution 1, is available exclusively through Beatport on November 3 and on all other digital service providers on November 17. The "future" single is a brand new original track from Dan called "Drop Hits," and the "retro" single is a cover of Mr. Fingers classic dance track "Can You Feel It?".   The EP will also include remixes from Santiago & Bushido and Zodiac Cartel.
[youtube XE6XM3rsZKw nolink]