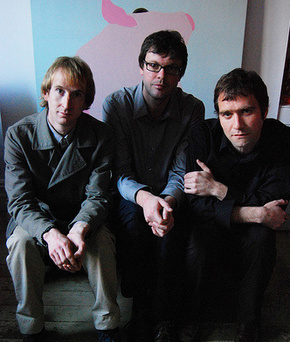 "Captured" is a superb slice of uptempo psychotropic pop. A love song to set your head spinning and get your toes tapping. Full of soaring harmonies, jangly guitars and fairground organs, like some lost gem from the Postcard era it's reminscent of both Joseph K and Orange Juice with a touch of Neu and a dash of Prefab Sprout.
The   accompanying video is full of big ideas and lush imagery that attempts to re-create the experience suffered by Tim Felton as he recorded the composition. Allegedly 'spiked' by a fellow band member, Tim saw himself as a hapless pilot of the good ship love, tormented by visions of dubious ladies of the night, who had to all intents and purposes 'captured his heart.'
Seeland – Captured from LOAF:TV on Vimeo.