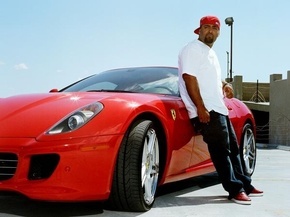 West Coast gangster rap icon and Hoo-Bangin' Entertainment label owner Mack 10 set the summer ablaze with the release of the single "So Sharp" from his ninth CD, Soft White (Hoo-Bangin'/Fontana/Universal) in stores now.
The first single features two of hip-hop's biggest names, Lil' Wayne and Rick Ross. In addition to the heavyweight single, Mack Dime's entire album boasts an all-star list of cameos, including Anthony Hamilton, J. Holiday, Akon, Birdman, Jim Jones, Jazze Pha, Red Cafe and Glasses Malone among others.
Mack 10 has had an amazing career as a member of Westside Connection with Ice Cube and WC, as a solo artist and as a label owner. He has sold nearly 3 million albums, his first three reaching gold and Bow Down (with Westside Connection) scoring platinum.
[youtube Wlv7caXHyFc nolink] [youtube 3nXAId455Bw nolink]