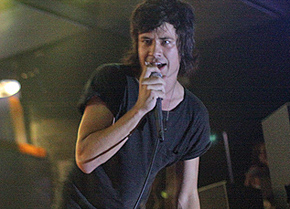 With the huge touring schedule This Providence has had this entire year, you would think the Seattle-based rockers would be all rocked out by now. That is where you would be wrong.
This Providence has been on tour almost this entire year, after releasing their new album Who Are You Now?; Early in the year with Ludo, and then a nation-wide Summer tour with Hey Monday. On both tours, the band was placed on the bill as a supporting act, as well as this night at Culture Room in Fort Lauderdale, FL with The Almost, and will be supporting AGAIN with Cartel on their last tour for the year. Why does a band as unique and more than capable of putting on a terrific live show still get placed on the bill as a supporting act?
Well, I don't have the answer for you. But one thing I can tell you is that for the past three years This Providence have been on Fueled By Ramen, they've been one of lesser appreciated bands on the label, and now more than ever do they deserve that to not to be the case. What makes This Providence stand out is the way stray away from the pop-punk that is closely identified with the label, and trade that for a much more mature, and powerful rock sound that you can definitely hear on their aforementioned record.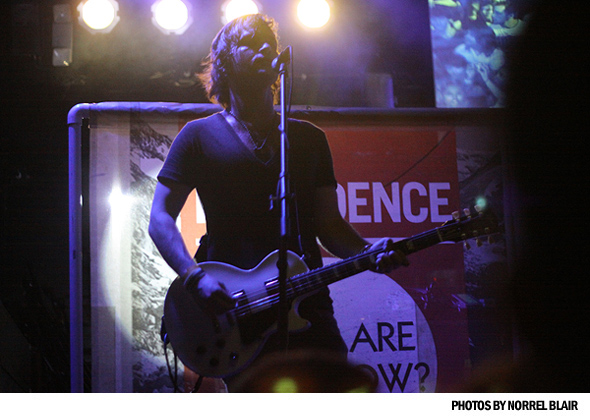 With such powerful music, comes an expected powerful performance, and that is definitely what the four-piece deliver. The Culture Room tonight wasn't as crowded as usual when it comes to these sort of shows, but then again school is back in session, and The Almost haven't been in the spotlight very much while recording their new record. After two less-than-spectacular sets from The Dares and Anarbor, it was This Providence who really got the crowd rowdy.
Singer Dan Young is obviously someone that doesn't like to stay still on the stage, even if that means he has to tease the crowd of teenage girls below him by getting straight in their face. Guitarist Gavin Phillips and much gossiped about bassist David Blaise would rather go the same path as Young, and don't let their instruments get in the way of that. The two every now and then would swing out into the crowd of flailing arms and ear-ringing squeals, with drummer Andy Horst on-looking and grinning at his fellow band-mates wild actions.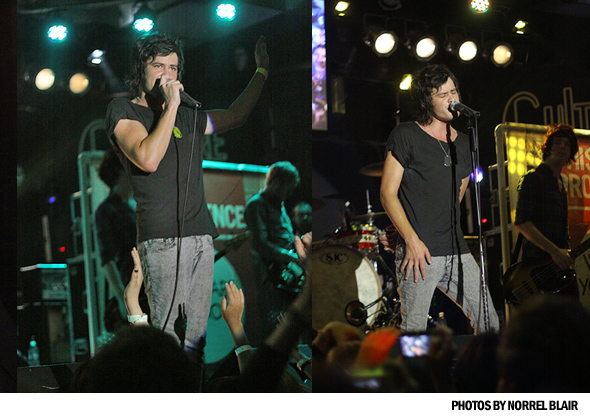 The set-list that night consisted mostly of tracks from their new album Who Are You Now?, and insisted on keeping the crowd off their feet. "Keeping On Without You", a song for the lighters and cell-phone wavers, slowed things down a bit, with singer Dan Young announcing to keep things "chill" before passionately going into the opening lines of the song. Later on, the band performed the quirky "Wolf In Sheep's Clothing", which Young dedicated to two girls in the crowd, who happened to just be standing beneath him. Also performed that night was "Playing The Villain", "That Girl's A Trick", "Selfish", and closing with their single, "Letdown".
Read an interview with guitarist Gavin Phillips here!