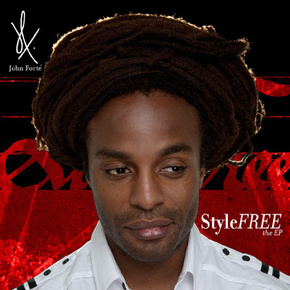 Grammy-nominated singer, songwriter and producer John Forté is pleased to announce StyleFREE the EP, his first collection of new music to be released in eight years.
The EP debuted on John's new website, johnforte.com on July 14 — exactly nine years from the day he was arrested on charges of drug trafficking — and is now available via all online retailers, with a physical EP dropping on September 22.
Forté's undeniable talent as a lyricist and musician, far from diminishing during his incarceration, has grown and matured. His new songs, full of powerful social commentary combined with hope and inspiration, bear witness to the remaking of a man and his struggle to remain free — they are a testament to his spiritual journey and proof that the phoenix can, and will, rise from the ashes.
MP3 for "Nervous":