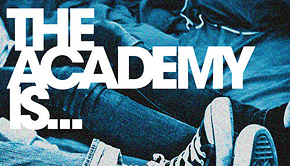 Having been absent from the scene, The Academy Is… are ready to dive right back in, headlining the AP Fall Ball Tour and releasing a new EP titled Lost In Pacific Time.
After completing a nation-wide tour in support of 2008 album, Fast Time At Barrington High, The Academy Is… didn't see much action. A few radio station Christmas shows, opening up for Fall Out Boy on their tiny club tour, and then came a long line of acoustic shows, that ended up being frontman William Beckett, and good friend/bassist Adam Siska, or Sisky Business, and finally short tours overseas.
Basically, The Academy Is… haven't been in the spotlight for quite a while now, but now the band is slated to be co-headlining the upcoming Alternative Press Fall Ball Tour, with Mayday Parade. In conjunction with the tour, TAI is releasing a five-track EP titled Lost In Pacific Time – The AP/EP(how clever). The EP plans to ship out the very end of September, but thanks to Alternative Press, you can now listen to the lead track off the EP, "I'm Yours Tonight". Not much surprise here if you're already familiar with the band's recent more-pop-than-punk sound, but the distant jingles will lead you to believe it is a holiday song, very much like the band's "Winter Passing" single.
As for the EP in it's whole, William Beckett describes it as "standing on the top rope turnbuckle, arms raised in jubilance after 5 rounds of fury leads to a TKO".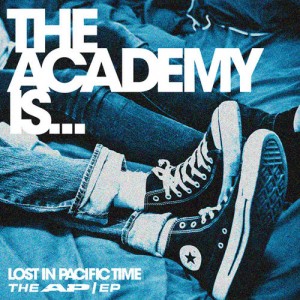 TRACKLISTING:
1. I'm Yours Tonight
2. Days Like Masquerades
3. Sputter
4. New York (Saint In The City)
5. In The Rearview
Learn more about the AP Fall Ball Tour at the Alternative Press website, with dates