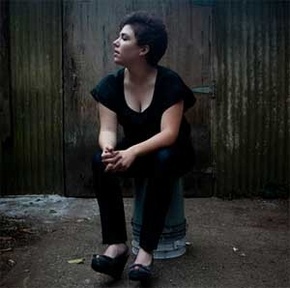 Singer + Songwriter, Amy Serrata creates music intended to heal and bring people together. Amy's interest in singing arose at an early age listening to the sounds of Nat King Cole, Ella Fitzgerald, Ray Charles, Louis Armstrong to name a few.
She sung in choir and started singing lessons at the age of 10 years old when she attended Nido De Aguilas, an international school in Santiago, Chile. As she got older she sung in several gospel choirs and through that experience continued to develop her vocal improvisational skills.
When she began creating her own music, she improvised by using poetry that she had previously written. The melodies started to naturally form and she then worked with producers Hyp, HMD & Nyambezi to round out the sound of her self -titled debut album, Amy Serrata.  
The singer/songwriter is heavily influenced by jazz and hip-hop, and worked with Willie Norwood (Brandy's father) on her debut, self-titled album.
"Rooted":
"Love Another":