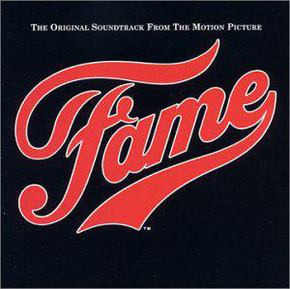 Lakeshore Entertainment, Lakeshore Records and Metro-Goldwyn-Mayer, is proud to present the soundtrack to the 21st Century remake of the 1980 Oscar ®-winning film classic, FAME.
Released on August 25 via Lakeshore Records and produced by Grammy Award nominated soundtrack album producers Brian McNelis and Skip Williamson with Eric Craig, it teams world-renowned songwriters and producers with the new stars of the film for exciting fresh recordings of the original classics along with brand new songs for the movie, due in theatres September 25.
Set in the intensely competitive atmosphere of New York City's prestigious School of Performing Arts, FAME captures the excitement and energy of young performers which is by now so familiar to fans of the original. The film introduces an entirely new set of characters, played by a cast of rising talents including the impressive vocals of Naturi Naughton (Denise), Collins Pennie (Malik), Asher Book (Marco) and Kay Panabaker (Jenny).
Windows Audio:
"Fame":
"Can't Hide From Love":
"On The Floor":
"Out Here On My Own":
"Try":