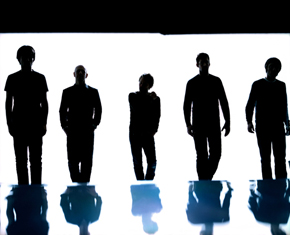 Returning to Reading after "25 years", the band made a huge impression on the crowd that night by performing their hugest song to date, "Creep", followed by crowd-favorite, "The National Anthem".

Yes, you read that right. "Creep", performed as the very first song in a Radiohead set list. Who would have thought?
Well, this isn't the first time the band has done it recently. In March, "Creep" opened up the second night of their double-date stand in Chile.
The Reading set contained many other favorites besides "Creep". Enough Radiohead favorites to make any fan wet themselves. Not only did they perform both "Karma Police" and "Paranoid Android" in the same set, they also threw in their new song "These Are My Twisted Words". In short, this was a Radiohead set that is to die for.
Thanks to YouTube, you can watch the Radiohead perform "Creep", followed by "The National Anthem", in a epic 9-minute long video:

SET LIST
1.Creep
2.National Anthem
3.15 Step
4.There There
5.All I Need
6.Nude
7.2+2=5
8.The Gloaming
9.Climbing Up The Walls
10.Street Spirit
11.Reckoner
12.Karma Police
13.Weird Fishes/Arpeggi
14.Just
15.Idioteque
16.Exit Music
17.Bodysnatchers
18.You And Whose Army?
19.Lucky
20.These Are My Twisted Words
21.Jigsaw Falling into Place
22.Paranoid Android
23.Everything In Its Right Place