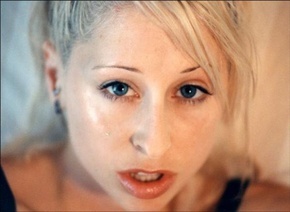 Leah Andreone may have been out of the limelight for quite some time…but there is a good reason for it. Taking her time, the singer is ready to put forward her best work yet on Avalanche, her new album that comes out September 1!
From the single Never Stop Trying to her beautiful duet with Dan Wilson entitled Make Time For Me, this album is a collection of incredible tracks that was well worth the wait.
Check out the first single "Never Stop Trying":
"I'm gonna brush off the dirt and put on a new skirt," proclaims singer-songwriter Leah Andreone on "Never Stop Trying," the urgent track that kicks off her new album, Avalanche. The song encapsulates the San Diego-bred, L.A.-based artist's particular blend of ferocity, pluck and good humor – qualities that have stood her in good stead on her musical journey.