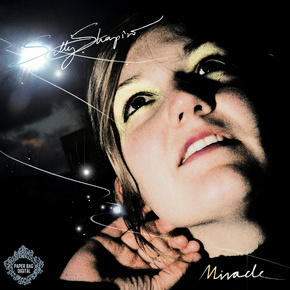 Sally's  debut "Disco Romance" will come out in early fall of 2009. Sally will first be releasing her single "Miracle" on Paper Bag Records in North America on June 16th. "Miracle" is written and produced by Johan Agebjörn and Roger Gunnarsson, and includes a remix by up-and-coming Bulgarian producer Bogdan Irkük.
Sally will soon reveal the details for her sophomore release, which will include collaborations with German nu-disco producer Tensnake and Swedish italo disco duo Cloetta Paris.
Download Sally Shapiro's single "Miracle" here:
Sally Shapiro's music is a blend of 80s-inspired italo disco and twee indie pop – melancholic yet hopeful, sweet yet danceable. The name "Sally Shapiro" is both referring to the Swedish duo, consisting of the producer Johan Agebjörn and an anonymous singer, as well as the pseudonym of the singer itself.