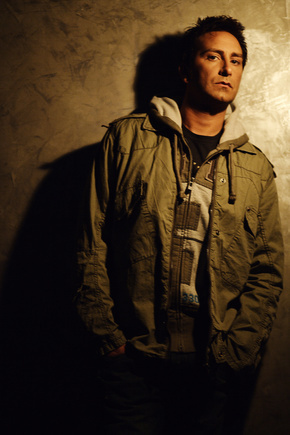 Renowned house DJ BAD BOY BILL will release his full-length debut THE ALBUM on July 28  via Nettwerk.  
The pulsing first single off THE ALBUM, "Falling Anthem" f/t Alyssa Palmer, just hit #17 on the Billboard Dance Chart and continues to climb as it gets spins at Pulse 87/New york, B96/Chicago, Kiss 108/Boston, XM/Sirius and more.
As America's Favorite House DJ (as voted by readers of BPM) and co-founder of Beatport.com, Bill has sold well over1 million units over his established career, but this marks his first full-length release.  
FREE DOWNLOAD OF "FALLING ANTHEM":
THE ALBUM track listing:
1. Do What You Like (f/t Alyssa Palmer)
2. Headlock (f/t Johanna Phraze)
3. Fast Life (f/t Alex Peace)
4. Got That Feeling (f/t Eric Jag)
5. Falling Anthem (f/t Alyssa Palmer)
6. Ishy (f/t Alyssa Palmer)
7. Bite It (f/t Kid Infinity)
8. Rockit
9. Wait (f/t Jessy Moss)
10. If I Tell You (f/t Alyssa Palmer)
11. Don't Stop