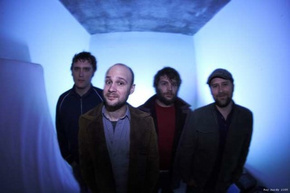 The first single "Sam Loomis" is available now for free download so check it out. The bands debut album got favorable reviews from publications ranging from Paste Magazine (online), Southeast Performer, The Independent Florida Alligator, and Flagpole Magazine.
Download "Sam Loomis" now:
Band members include Brent Jay (The Letters Organize), Garrett Range (The Letters Organize), David Fountain, and Justin Shotwell (Charlie Hustle). Jay and Range left The Letters Organize, a band that Dave Grohl once named as one of his favorite up-and-coming bands, after a seven year run and a international tour with The Offspring, and formed It's Elephant's out of its ashes, recruiting Fountain on backing vocals and guitar. They later added Shotwell to complete the band.