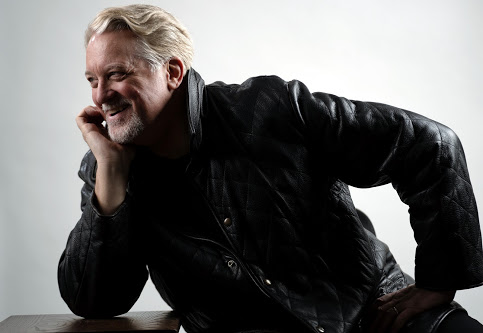 What is the New Wave, listeners ask? A thousand blazing suns of tones and ideas, crystallizing into pop that is enthralling and mind-bending? If you're having trouble finding a definition, stop trying to define it and just step into the flow of New York-based indie group The High Plains Drifters. Produced by Greg Cohen and led by frontman Larry Studnicky (lead vocals, lyricist), the band includes John Macom (rhythm/electric guitars, lead/backup vocals), Mike DoCampo (rhythm/electric guitars, backup vocals), Kyle Cassel (drums, backup vocals), Charles Czarnecki (keys, accordion, backup vocals), Dave Richards (bass) and backup singers Christina Benedetto and Sabrina Curry. Their genre-crunching brand of sound reached its height of expression in their self-titled 2019 album. But we're now approaching a whole new era of The High Plains Drifters, with a much-anticipated album release next year. Stay tuned and get ready to get wired by The High Plains Drifters!
Ho ho ho—have we got a gift for music listeners everywhere. If you're like The High Plains Drifters, you're thinking about two things post-Halloween: Christmas and love. Jump into a quirky tune that tackles both with their new hit "Alone On Christmas Day". For those sick of hearing the same old Christmas songs every year, Studnicky's vocals and lyricism add a bit of tasteful melancholy to the season. Rocking with their zapping synths and high-energy percussion, this holiday single precedes the band's release of an EP containing all of their previous seasonal hits ("Santa! Bring My Girlfriend Back!" and "Get Me Home By Christmas Eve"). A holiday single for holiday singles, if you will.
While fans hit repeat, they might as well just jump into the strange seduction that is the music video for "Alone On Christmas". Directed by The High Plains Drifters' oft collaborator Lars Skaland, the flick features the sumptuous Rose Dahler wreaking havoc while looking for a holiday honey. Enjoy her impressive choreography alongside some quirky graphics that wrap up this gift of holiday shenanigans with a bow.
Follow The High Plains Drifters
high-plains-drifters.com
https://www.facebook.com/hpdmusic.official
https://twitter.com/hpdmusic
https://www.instagram.com/hpdmusic/