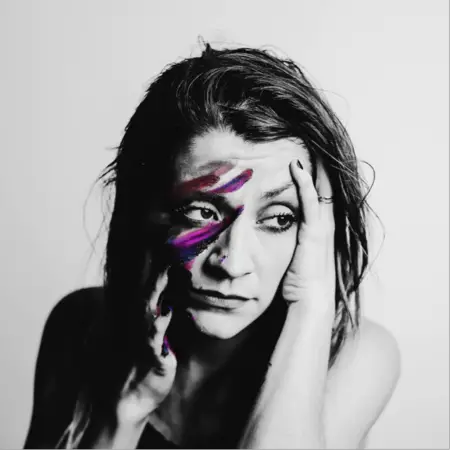 @skopemag news – friday – november 17, 2023 @ 12 pm est
https://www.facebook.com/SkopeMag/
https://twitter.com/skopemag
https://www.youtube.com/@skopetv2
https://www.instagram.com/skopemag/
APP – Apple iTunes –
https://itunes.apple.com/app/id1465224822?mt=8
@skopemag APP – Google / Android –
https://play.google.com/store/apps/details?id=hr.apps.n207414718
Support @skopemag –
https://www.paypal.com/donate/?hosted_button_id=3APKAKT8K6ETW
JULIA BHATT Offers Up A 'Grab Bag' Of Covers And Original Tracks For Sophomore EP Out Today
https://ffm.to/juliabhatt_grabbag
BREAKOUT R&B PHENOMENON OCTOBER LONDON RELEASES CHRISTMAS ALBUM THE GREATEST GIFT
https://deathrowrecords.lnk.to/TheGreatestGift
Alt pop artist Lxandra processes grief & explores self-discovery with EP 'Might Not Wanna Wake Up' out now
James Fauntleroy Announces Debut Solo Album 'The Warmest Winter Ever'
meija Shares New Track & Video "POSSUM" Featuring EELS
ZHU and Wax Motif share new single 'Better Recognize' // Listen here
https://zhu.lnk.to/BetterRecognize
Kishi Bashi Releases Double LP Soundtrack For 'A Song Film By Kishi Bashi: "Omoiyari"' (out 11/21 via Paramount+)
The Polyphonic Release New Album 'Salvage Enterprise' Today.
https://goodrecordsrecordings.lnk.to/SalvageEnterprise
Debut Single From Car Colors (The Wrens' Charles Bissell) "Old Death" Out Now (Absolutely Kosher Records), Watch The Video
Yung Laced Takes Indie Hyper Pop to New Heights with "Stardust"
https://distrokid.com/hyperfollow/yunglaced/stardust-feat-closet
Babebee Unveils New EP 'A PROPHECY' Out Now Via Epitaph Records
https://babebee.ffm.to/aprophecy
CAROLESDAUGHTER RELEASES "HAVE YOURSELF A MERRY LITTLE CHRISTMAS"
LIMOBLAZE RELEASES NEW SINGLE "OVER" AFTER TRENDING ON SOCIAL MEDIA
https://limoblaze.ffm.to/over.OPR
A.CHAL drops motivational 'beach goth' anthem "Walk On Everything"
Emma Zander Drops Cinematic Music Video For "Not A Fairytale"
SUPER PINK MOON: new song "SlaveKing" streaming
MADGE ALBUM BOXJAR OUT TODAY. INCLUDING "TALL GRASS" WITH PORTUGAL. THE MAN
https://antifragilemusic.ffm.to/boxjar
SLOPE Releases New Single "It's Tickin'"
https://slope.lnk.to/TrueBlue-Single
PERTO SERVES UP BONKERS NEW SINGLE "dead on"; DEBUT BOZO EP COMING DECEMBER 1
DeepFaith's "DADDY" Video Is A Prismatic Hallucination Of A Queer-Coded, AI-Damaged Sin City
https://www.papermag.com/deepfaith-daddy
Merryn Jeann shares gorgeous alt-pop tune 'ME B4 U'
Kelz2Busy Drops "6AM"
DORA JAR RETURNS WITH NEW SINGLE "PUPPET"
Madness Release New Album 'Theatre Of The Absurd Presents C'est La Vie'
https://madness.lnk.to/CestLaVieAlbumPR
Portland Americana artist Paul Nourigat releases new single "Will Not Pretend"
COLLARD X RAELLE X S.FIDELITY X GABIGA RELEASE SINGLE 'STOLEN' OUT NOW
British art-rocker Richard E releases music video for latest single "To The Moon"
Bad Suns Share New Project 'Infinite Joy' Out Now Via Epitaph
https://badsuns.ffm.to/infinitejoy
Michael Isaak Soothes The Past With "hey boy"
New Music This Week from André 3000, Daft Punk, Dolly Parton, Bob Dylan and More
https://www.allmusic.com/newreleases
Vanessa Amorosi Releases Soulful Blues LP 'Memphis Love' Today
Renowned Tenor Jonathan Cilia Faro Teams With Antonio Modica For New Video "Miserere (Will Leave You Speechless)"
https://centerstagemag.com/article/3464/Exclusive-Video-Premiere-Miserere-Will-Leave-You-Speechless-by-Jonathan-Cilia-Faro
LACEY STURM releases sophomore solo album
https://stem.ffm.to/kenoticmetanoia
SABRINA CARPENTER RELEASES FESTIVE HOLIDAY EP, 'fruitcake'
https://sabrinacarpenter.bio.to/fruitcake
Solo Artist Max Doud Releases New Single "Willing to Lose" to all major platforms!
Toronto-Based Korean Bedroom Pop Artist PEACH LUFFE Shares New Track "Quite Like You"
https://peachluffe.ffm.to/quitelikeyou
EMANUELDAPROPHET PREMIERES THE OFFICIAL VIDEO FOR NEW SINGLE "DAILY BREAD" FEAT. LIL YACHTY
Newcomer Zach John King Unveils Sophmore Single "Same Song, Different Dance"
Blues-Rocker Tony Baltimore Returns With Title Track Form Upcoming Album
Psych Rockers CACTUS FLOWERS Reveal Sophomore Full Length "Elation" Out Today!
MESSER Releases New Single "Lay Down Your Heart" in Dolby Atmos + Official Music Video