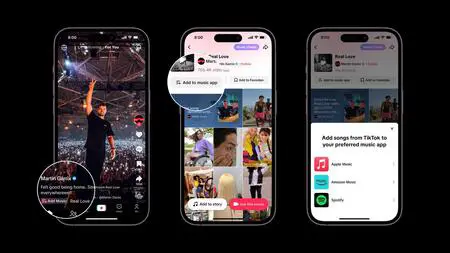 @skopemag news – tuesday – november 14, 2023 @ 12 pm est
https://www.facebook.com/SkopeMag/
https://twitter.com/skopemag
https://www.youtube.com/@skopetv2
https://www.instagram.com/skopemag/
APP – Apple iTunes –
https://itunes.apple.com/app/id1465224822?mt=8
@skopemag APP – Google / Android –
https://play.google.com/store/apps/details?id=hr.apps.n207414718
Support @skopemag –
https://www.paypal.com/donate/?hosted_button_id=3APKAKT8K6ETW
NIGHTMODE Steps Into the Underground With Conceptual 8-Track Compilation 'WAREHOUSE' – OUT NOW
N3WPORT Releases Evocative Melodic Bass Duet "Mean It" With Dan Berk and Olivia Ray on Lost In Dreams Records – OUT NOW
ANGÉLICA GARCIA — Shares New Dave Sitek Remix Of: "El Que" || Listen Now
Supreme Unbeing rock out in abandoned WW2 thought control laboratory in 'Scarecrow' video!
BREAKOUT POP SENSATION ALEXANDER STEWART RELEASES NEW SINGLE "HE NEVER WILL" & ANNOUNCES NEW EP
TERRA TWIN share video for new single 'Hanging Around' | debut EP 'Head Leaking' out Jan 26th
pecq release skittering electro-pop single "out loud" | on tour with Chartreuse
R&B SINGER MYA CRAIG RELEASES NEW SINGLE 'IT'S UP'
FRANCES MISTRY REVEALS STELLAR NEW SINGLE ' PICK AT MY SKIN'// LISTEN HERE
MELANIE BAKER shares new single 'All My Plants Have Died' | out today (Nov 14th) via Du Blonde's DAEMON T.V
New single by Marlia Coeur: Life of a Rose
Skope video submission: Dredloc Esco, "On The Low". Florida trap meets Afrobeat
Marco Benevento To Release 'Barn Burner: Live At Levon's'
Moby sheds light on meat & dairy industry with official video for reworked track of Cream's "We're Going Wrong" with Brie O'Banion
AUREOLE announce new album and release first single
TikTok launches Add to Music App with Major Music Streaming Services
Today, TikTok announced Add to Music App, a new feature allowing music fans to automatically save songs discovered on TikTok to their music streaming service of choice. Add to Music App is available for users in the US and UK in partnership with major music streaming services, including Amazon Music and Spotify.
TikTok is one of the world's best places to discover and rediscover music, and home to the trends that drive music listening on streaming services. Now with Add to Music App, fans have even more ways to celebrate favorite hits from their For You feed, easily saving songs from point of discovery to their preferred music streaming service to enjoy whenever they like.
Enforced Drops Intense New Single "Casket" – A Dark Dive into the Dangers of Alcohol Abuse
DJ Shadow Remixes George FitzGerald's "Passed Tense" ft. Panda Bear
Julian Lage releases new single; Announces Tour Dates; Garners Grammy Nom
MARS RED SKY: watch new video "The Final Round" on Metal Injection
MARS RED SKY Streams Stop Motion Video For "The Final Round"
NEW VIDEO: Charlotte Morris Offers Message Of Heartbreak & Healing With New Video, "Love Ain't Real"