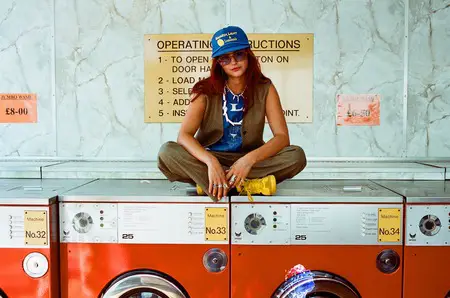 @skopemag news – wednesday – november 1, 2023 @ 12 pm est
https://www.facebook.com/SkopeMag/
https://twitter.com/skopemag
https://www.youtube.com/@skopetv2
https://www.instagram.com/skopemag/
APP – Apple iTunes –
https://itunes.apple.com/app/id1465224822?mt=8
@skopemag APP – Google / Android –
https://play.google.com/store/apps/details?id=hr.apps.n207414718
Support @skopemag –
https://www.paypal.com/donate/?hosted_button_id=3APKAKT8K6ETW
ALL THE BEES release stunning debut alt-folk single 'Wildflowers'
McKOWSKI — Marks Halloween With New Video For: "Madman" Starring Owen Colgan || + Debut Album Out Now
Guided By Voices Share "The Race Is On, The King Is Dead" Single via FLOOD Magazine
Wrath of Logarius Announce EP
New Treat, No Tricks! Allie X Unveils Bewitching Video For "Black Eye" – Out Now!
THE MONARCH "When Death Finds You" See It Now at Decibel
EXILED HOPE Releases "Altar Of Moloch" On All Streaming Platforms
Vocalist & Violinist Ginny Luke's Empowering & Electrifying New Single "When the Lights Go Out" Is Out Today
Explore Hani Abadi's Unique Music
Rosie H Sullivan shares final single from new EP 'In My Nature'
Icewear Vezzo brings in Halloween with a new video, "I ain't Mad at Ya"
MARK SOLOTROFF: Decibel Magazine Premieres Today The Infinite, Tomorrow Zero From Electronic Music Veteran/Noise Mastermind; Solo Album To See Release This Friday, November 3rd
Full Album Stream: Mark Solotroff – 'Today The Infinite, Tomorrow Zero'
Irene Wong releases "Favorite Skeleton," produced by Nathan Fertig
Beatking – On Yo Head (Remix) DJ PACK feat. Sukihana x Diamond & Princess
B-Movies, Beehives, and Beheadings, JOSIE COTTON Slays In Her "Day of the Gun" Video
TAPROOT RELEASE VIDEO FOR "FAVOURITE SONG"
Chinese-American Rising Star, Irene Wong, Releases "Favorite Skeleton"
Yung Bans Marks His Return With "The Streets"
The Deenys deliver big themes and big sounds with their anthemic new single 'Eyes Wide Shut'
Ottawa's BURN THE EVIDENCE Prepares You For A Spine-Tingling Halloween With New Video "Night Terror"
Tusks' single 'Artificial Flame' out today via One Little Independent Records
Symphonic Death Metal Band GODIVA Drops New Video "Faceless – Rock'N'Yaşi Fest Live Video"
NEW SINGLE: SHEARS – Made To Move (FFO Pink Pantheress, Nia Archives)
Introducing ammar – punk's bold new voice – with "(nevermind)", new project What's Behind Blues Skies due in December
DIVORCE release new single 'Eat My Words' | out now via GRAVITY/EMI RECORDS
Introducing: RORY RYAN Streams New Single 'In The Future' Released 1st November 2023
GET WRONG Reveal New Single 'Too Late To Hide' Released 1st November 2023
SOMOH reveals playful video for recent single 'Man'
Fun New Music // mlbacard¡ – "GUINEA PIG" + EP Release Out Today
NE$$ & BABY J – "THE PRICE OF BREAD" ALBUM – OUT NOW
ABSOLUTELY GETS "CLOSE TO YOU" ON ANTHEMIC HEARTFELT NEW SINGLE & MUSIC VIDEO!
Porij Sign To Play It Again Sam & Share "You Should Know Me"
THE EIGHTY SIX SEAS FIND WAYS TO KILL TIME ON "LONELY AFTERNOON" NEW SINGLE OUT NOW
Legendary LA Rockers ANGELES Release Lyric Video for Latest Single 'Raising Hell On The Sunset Strip'!
KINIT HER reveal new video single 'On the Bridge of Dreams'
Philadelphia's Blood Releases New Single "Bone Dry"
Australian death metal band Deliquesce share new single "Voiceless Slaughter"
Faux Real get "Faux Maux" with new single, sign to City Slang
AMALGAMA – International Metal Project Premieres "In The Middle Of Nowhere" Video at BraveWords
Dischord Records post-dance-punks LIGHT BEAMS Release New Single / Video "Friendly", Album Out Friday
ill peach Share New Official Video For "HUSH," Their latest Single Off THIS IS NOT AN EXIT
KIRSTEN LUDWIG Shares "Sunbeam" Title Track From New LP out Nov 10th on Oscar St. Records