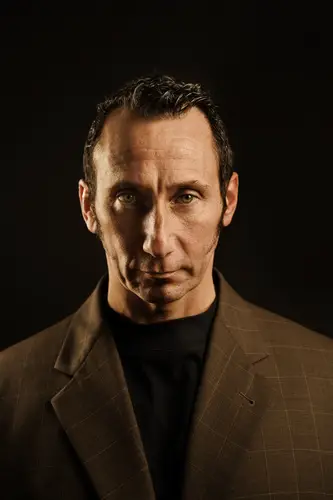 Night has fallen and New York City waits with open arms while Paris and London begin to burn. Thousands line up in Miami, Berlin, Chicago, Rome, Los Angeles and Ibiza, nestled behind miles of red velvet rope, waiting for their turn on the dance floor. On the street you can feel the primal rhythms, the heartbeat of the music that drives punters to become part of modern-day club culture. Inside the club the DJ is God, the turntables a palette of sounds where House music, Disco and EDM are several musical landscapes of the night – an art form that, for the last twenty-five years, has now become a lifestyle.
It was forty years ago, July 5, when PRO MOTION – The Brad LeBeau Company, Inc. opened its New York City doors to the world of international dance music. Ronald Reagan was President of the United States, Michael Jackson was that year's #1 Billboard artist, cassettes and vinyl were the recorded mediums of choice, and overnight mail, the fax machine, personal computers, and cell phones were hailed as futuristic signs of the times.
Launched in 1983, PRO MOTION is the oldest and largest independent dance music marketing company in the world. Throughout its decades of service, the New York and Los Angeles based firm has played an essential role in curating remixes and creating the ground swell for thousands of up-and-coming and established, domestic and international recording artists, helping jumpstart careers and propel pop culture status.
And the founder, Brad LeBeau has quite the story.
A self-described "white Jewish-kid from Manhattan who loved R&B," LeBeau says "As a child I was never interested in rock music. It was groups like the O'Jays, the Spinners and the Jackson 5ive that got my immediate attention. Growing up in the 60s and 70s I was more interested in watching Soul Train with Don Cornelius than Dick Clark's American Bandstand. I was innately attracted to the music and the dancing, and it was considered odd for a boy like me to be tuned into black music, but I didn't care. I was guided by instinct then, and I'm guided by instinct now."
Now 66 years old, LeBeau starting DJ'ing in clubs while attending Brandeis University in 1976. After graduating, Brad returned to New York where he was hired to spin records at the Manhattan club Xenon (Studio 54's biggest competitor at the time.)
It was while playing music in NYC in the early 80s that LeBeau was being approached by major record labels interested in him spinning their 12″ singles. Realizing that his opinion and support mattered, at the age of 26 Brad opened PRO MOTION on his father's birthday, July 5, as an homage to the man that "encouraged his son to follow his dream."
Born from an ideal that good music from around the globe would be embraced by American club punters, without a map PRO MOTION set sail to represent what LeBeau believed was the world's best dance repertoire, well before any of us knew what was to happen forty years later; when club and festival DJs would eclipse rockstar status in a business that now generates billions of annual dollars.
From contemporary pop stars such as Adele, Ariana Grande, Beyoncé, Bruno Mars, Coldplay, Dua Lipa, Ed Sheeran, Jennifer Lopez, Kelly Clarkson, Madonna, Mary J. Blige, Miley Cyrus, Nicki Minaj, Rihanna, Sam Smith, Shakira, Taylor Swift, and The Weekend, to legendary artists Billy Holiday, Bob Marley, Cher, Curtis Mayfield, Diana Ross, Donna Summer, Shirley Bassey and Whitney Houston, among others, and to premiere superstar DJ/producers Calvin Harris, Chainsmokers, David Guetta, Deadmau5, Diplo, Kygo, Marshmello and Tiësto, to iconic rockers AC/DC, Billy Idol, Blondie, David Bowie, Depeche Mode, Duran Duran, INXS, Lenny Kravitz, Rolling Stones, Queen, The Doors, and U2, PRO MOTION has been the go-to remix curation and dance/pop marketing agency since the early 80s.
As a career highlight LeBeau proudly cites his executive producer with Diana Ross, where he oversaw the remix of 4-classic Ross tracks (by Eric Kupper) that each secured #1 billboard chart status to the #1 spot again, making her the only artist ever, to have her songs chart reach #1 twice, as a career highlight.
PRO MOTION is the only independent dance/pop promotion agency of its kind to market the music they remix and represent to the music industry professional and music consumer; social media is a priority element of all domestic and international PRO MOTION-al campaigns. With some 500,000+ devoted online followers, the Manhattan office custom designs each initiative utilizing its clients visual and auditory assets, leading the likes of American Express, Cirque du Soleil, NBC/Universal, Pepsi, and Smirnoff have retained PRO MOTION's expertise to help brand their products amidst the music consumer space.
"Social media is the new gatekeepers," adds LeBeau
Despite his professional accomplishments, however, it wasn't until 2001, when LeBeau got sober after 20+ years of drug and alcohol abuse, that he realized his inordinate drive for success was deeply rooted in his low self-esteem and fear of failure. Riddled with anxiety since he was a child, the last 22 years has not only afforded Brad a new way of living, but the founder of PRO MOTION has been able to transform his "fears into fuel" for a better way of life for himself and others.
In addition, his commitment to club culture, LeBeau is also the idea man and independent producer (along with Ian Bonhôte and Scout Productions) behind the forthcoming 'Teardrops On The Dance Floor' documentary that will deal with the never-before-addressed Herculean popularity of dance music and the work of some of today's most successful DJs. The series will take a look at the cultural and historical context in which dance music was born and subsequently grew over the last fifty years.
Deadline said: "Teardrops On the Dance Floor will offer a deep dive into the work of some of today's most successful DJs and an exploration of their influences over fifty years of music, dancing and raving. Inspired by club culture stories curated by remix and dance music marketing executive Brad Mason LeBeau, the series will take a look at the cultural and historical context in which dance music was born and then grew."
While significant work still lies ahead to help sustain and grow the dance music movement, it is LeBeau's hope that PRO MOTION has, in some small way, contributed to the world recognizing and respecting the impact club culture has had on contemporary pop culture and today's 'influencers.' And while income is an essential by-product of any business, it pales in comparison to Brad's passion for the music and the satisfaction he gets from recognizing the dream.