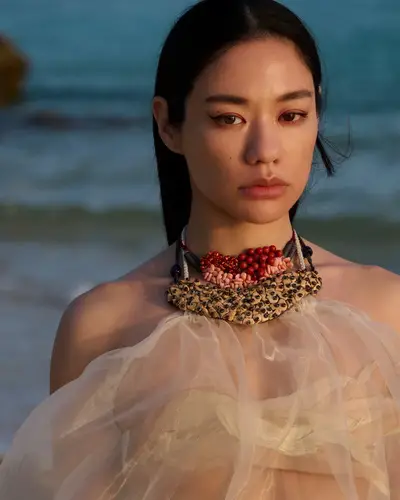 @skopemag news – wednesday – october 25, 2023 @ 11 am est
https://www.facebook.com/SkopeMag/
https://twitter.com/skopemag
https://www.youtube.com/@skopetv2
https://www.instagram.com/skopemag/
APP – Apple iTunes –
https://itunes.apple.com/app/id1465224822?mt=8
@skopemag APP – Google / Android –
https://play.google.com/store/apps/details?id=hr.apps.n207414718
Support @skopemag –
https://www.paypal.com/donate/?hosted_button_id=3APKAKT8K6ETW
Montreal Indie Rock Band FLEECE Share Fierce Introvert Anthem "Stay At Home Boy"
SALTPIG "Satan's War" Video at Metal Injection Today
Canada's BLACK DAGGERS Will Have You Hearing "Voices" In New Video Off Debut Concept Record "Phantasmagoria" Out Oct 31st
THE DOORS Guitarist ROBBY KRIEGER Shines On A New Single From THE FUSION SYNDICATE
Sharl unveils fairytale anthem & music video "No Other"
Billboard Top 30 R&B Hit Maker ROGERHILL MUSIC New Single and EP, "NOBODY KNOWS" Now Available
The Kody Norris Show Releases New Video For "Fiddler's Rock" Today
JD Reynolds Announces Christmas Single for Singles
French metal band The Hill Is Burning release new album "From Alpha To Omega"
JUST ANNOUNCED: Marsha Ambrosius, Albert Lee, J.J. Hairston + Anthony Hall, Adam Conover, plus…
We Owe (Chris Pravdica/Swans/Medicine Singers) Share "Illogical Thinking" Single + Video via EARMILK | 'Major Inconvenience' LP Out 12/1 via Mothland
MEDIA RELEASE:: CUB ANNOUNCES 'LIV LOUD' TO SUPPORT AUSMUSIC T-SHIRT DAY, FEAT. YOU AM I, BOY & BEAR, CROOKED COLOURS, HOCKEY DAD, KELI HOLIDAY & MORE
Boise/LA indie rock band Tamra release new EP "Light Reading"
New Single Out Now – Edge of Light
JUST ANNOUNCED: "Grateful Roots" Winter Tour 2024!
Any Other announces new album and shares new single 'Awful Thread' (FFO: Sufjan Stevens, Mitski) via 42 Records
Tribe Friday's Bubblegum Emo album lands + Wheatus UK Tour
Media Release | POP FILTER SHARE NEW SINGLE 'FIGHTING SPIRIT'
PEACE RELEASE NEW SINGLE 'HAPPY CARS'
David San Clair releases indie folk belter from a father to his beloved daughter 'Juni'!
Istanbul-based producer/composer Berke Can Özcan Shares New Single/Video "The Way Back Hill"
TWINNIE RELEASES NEW EP 'BLUE HOUR (AFTER DARK) & CONFIRMED TO PLAY LONDON BUSH HALL ON 21ST DECEMBER
Stro Elliot. Second single, Solid State, from upcoming album, La Villa. Def Pressé x KPM
Kaiser Chiefs return with 'Feeling Alright' & announce new record 'Kaiser Chiefs' Easy Eighth Album'…
WINGS OF DESIRE release two new singles 'Chance Of A Lifetime' / 'I Will Try My Best'
QUITTER Streams New Single & Album Title Track 'Monument Road' Out Now
MUSIC VIDEO: Spellbinding Artist Leon Seti Shares Grimoire LP
Los Blancos return with new 'Pancws Euros' single Out Now via Libertino
HANNAH ROSE PLATT — Releases Spooky New Halloween EP: 'Hypnagogia' || + Listen To "Mara"
JANGO FLASH announced debut EP & share new single 'Tired Eyes' | out today (Oct 25th) via MODERN SKY
TERRA TWIN announce debut EP 'Head Leaking' & share new track 'Hanging Around' | out today (Oct 25th)
MADGE FEAT. PORTUGAL. THE MAN RELEASE "TALL GRASS"
Arone Dyer x s t a r g a z e share "It's Over" | New album out 1st December via Transgressive Records
Glitterer Announces New Album 'Rationale,' Watch Video For "Plastic"
GRANDADDY Announces New Album 'Blu Wav' out Feb 16, 2024 on Dangerbird Records | "Watercooler" Single + Video
Japanese Hip-Hop Queen Awich Releases The Union
Acclaimed shoegaze band NEWMOON return with mesmerizing 'Fading Phase'
NICK OLIVERI: new albums "N.O. HITS AT ALL VOL 8 & 9" announced!
The Kinks release 'Money Talks (2023 Mix)' a brand new Ray Davies Mix of the 1974 studio track…