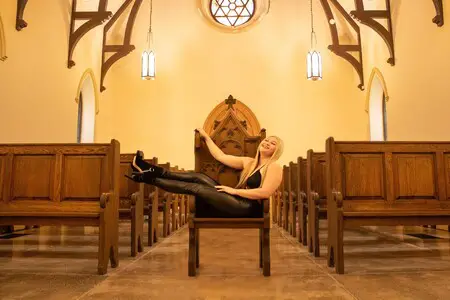 @skopemag news – wednesday – october 25, 2023 @ 10 pm est
https://www.facebook.com/SkopeMag/
https://twitter.com/skopemag
https://www.youtube.com/@skopetv2
https://www.instagram.com/skopemag/
APP – Apple iTunes –
https://itunes.apple.com/app/id1465224822?mt=8
@skopemag APP – Google / Android –
https://play.google.com/store/apps/details?id=hr.apps.n207414718
Support @skopemag –
https://www.paypal.com/donate/?hosted_button_id=3APKAKT8K6ETW
Natalie Merchant Shares Music Video for "Sister Tilly"
THE OBSESSED: new single and video "It's Not OK" available!
The Obsessed Drop Live Video for "It's Not Ok" from Upcoming Album "Gilded Sorrow"
HELFRÓ release soul-stirring second track 'Ildi Óhreins Anda'
Arone Dyer (Buke & Gase) x stargaze Share "It's Over" / New Album Out Dec 1 via Transgressive
OUT NOW: ANTAGONÏZER (Crywolf & AWAY) Release Debut 'OMNIVIOLENCE' EP via HypnoVizion
SOMNURI: Revolver Premieres "The Way Out" Video From Brooklyn Sludge Metallers; Desiderium Full-Length Out Now On MNRK Heavy
Kris Baha & GHOSTS IN THE MACHIИE Share New Album via Keyi Magazine
Kris Baha and his cyber odyssey unfold from a unique perspective— his very own future self coming out on Fleisch Records + Track Premiere
Mereki creates a charming, animated landscape in official video for "In Everything"
UNMOTHERED To Release Haunting Album Corridors
Lizzy and the Palm Opens Up About Self-Acceptance in Vulnerable Ballad "Honest Song"
John Buffalo Releases New Single "Who Gotta Lighter?" Today; Self-Titled Debut Album out 11/10!
Lil Lotus Shares New Single & Music Video "she's a vampire"
Palm Shadow returns with her newest single, "Small Doses"
There is a thin line between "Courage and Crime" according to Alex Coley & Afterlove
The Dead South Count Close Calls in "Tiny Wooden Box"
The Umbrellas announce sophomore LP, share "Three Cheers!" music video
Patrick Sansone, Longtime Member Of Wilco, Releases "Smokey Day"
PRESS INFO: Italian duo Hiver return to Gudu Records with "Dream Universe"
New Music: We Are Scorpio Announce Debut LP (out 2/2) + Share New Video ft. Talib Kweli
Anna Aya set to head the J-Pop music explosion with her debut single
Chow Lee Embraces his Inner Homewrecker in "adultery" Video
San Francisco's Maggie Gently releases new single "Redecorate" today!
King of Cups Unveils Emotionally Moving Music Video for "Missing You"
KIPP STONE DROPS NEW VIDEO FROM FROM BREAKOUT ALBUM
Singer/Songwriter LILLY MOSS Releases New Single "Cowgirls Don't Cry" to all major platforms
Big Tex Goes to the Big Apple in That Mexican OT's "Cowboy in New York"