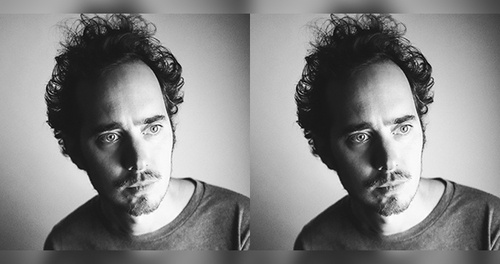 A creative force with his hands in as many pies as possible, Heartour's founder, singer, songwriter, and drummer Jason Young is one inspired dude. Born outside New York City, Young always revered the city's sights and sounds with a sense of awe and yearning. With his eventual/inevitable move to the Big Apple, he formed the successful indie pop band The Ruse. Touring worldwide with The Ruse as the opening act for Muse, Young took in the global influences that shape his kaleidoscopic creativity today. On the extensive collection of songs created under the Heartour moniker, Young stretches his talents and our minds, bending genres and expectations with his flavor of indie psychedelic pop rock. Now based in Venice Beach, Young continues providing us with his adventurous, expressive experiments in sights, sounds, and sentiments. Dive into the mind of this mad scientist of music via any of his six full-length albums, including 2022's enigmatic journey, Years.
Featured on Years, "All They Want" is a crunchy, emotional expedition hosted by our beloved Heartour. Launching with fast-paced, hard-hitting drums, Young gradually layers in a slew of tasteful synths to create an atmosphere of psychedelic wonder. We're put in the head of our protagonist, who's coming off a bad trip and questioning his methods of finding serenity and love. Transitioning from first to third person while cycling through an arsenal of sounds, Young alchemizes an existential experience of emotional cascade. Surrender yourself to the ride!
And supplement your excursion into Heartour with the "All They Want" music video. Young has always been inspired by and interested in creating powerful visuals—the foundations of his first albums were based on drawings he created—so it's no surprise this video offers just that. Working with collage artist Laura Matikainen, the video offers a broader psychological playground and context for the already heady song. Through a rapid succession of stop-motion, symbolic motifs pique curiosity at the absurdity and vastness of the human mind. Let Heartour be your spirit guide, enjoy the brain-shake, and rock on.
Follow Heartour:
https://heartour.com
https://www.facebook.com/heartourr
https://twitter.com/heartourr
https://www.instagram.com/heartour