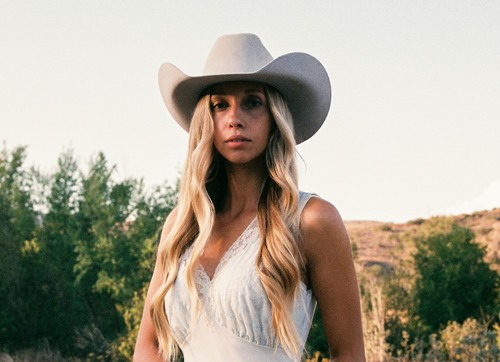 Southern California-based country/Americana/folk singer-songwriter Victoria Bailey has just released a stunning and soul-stirring album, "A Cowgirl Rides On." She sat down recently with @skopemag to talk about this gorgeous collection of songs.
@skopemag: Tell us about your amazing new album.
Victoria: This album unfolded slowly, which was so important to how it all ended up. In the beginning of the year-long process it took to make the record, I was going through a breakup and dove deep into gospel music, riding my horse, and leaned on all of the good in my life. All of those things made their way onto the record, and they are woven into the album as a whole. Once I recorded the eighth track, it felt complete, and "A Cowgirl Rides On" became what it is.
@skopemag: Do you have a favorite song on the album?
Victoria: "Snake Trails" is my favorite and is a crowd favorite, too. I wrote it about riding my horse, Weasley, through the canyon and how those moments have brought me closer to my faith and God, and it brings me back to that every time I sing it.
@skopemag: What is one word that you would use to describe how you feel about releasing this album?
Victoria: Hmmm… emotional. Ha ha. It's been a long time coming, and it feels so good to release these songs.
@skopemag: How would you describe your music to people who haven't heard it before?
Victoria: I often use the phrase "California Country." I think this record specifically sits well under the Americana/bluegrass umbrella, but my sound and lyrics have always been deeply influenced by the country music that has come out of California and the Bakersfield sound.
@skopemag: Who are your biggest musical influences right now?
Victoria: I have been really into Watchhouse (formally known as Mandolin Orange). I feel super late to the game because they have been around for a while, but they have been my go-to all year long. And then there is always a little bit of Dolly Parton, 49 Winchester, Moonsville Collective, and Billy Strings on rotation.