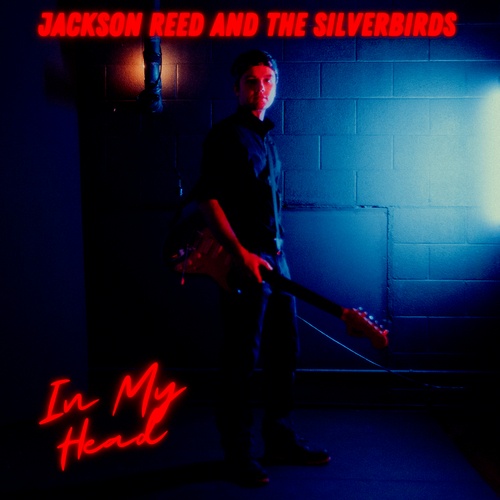 Jackson Reed and The Silverbirds go for a powerful slice of catchy 80s neon-hued splendor with "In My Head." Close attention is paid to the arrangement, as a great deal of instrumentation is brought into the fray. He balances the many elements effortlessly, and the sound has a lighter-than-air quality. Lyricism feels perfect, letting the word choice feel literary. Narrative to its core, the piece takes its time in unfurling slowly. By allowing the many different genres, from pop to synth-pop, with a Western flair, it has a sense of care.
Handclaps and nimble guitars feature a tactile quality. Like the long-lost Human League, it has this glowing late-night flavor. The dreamy aspect radiates from every aspect. Full of love, he lets the song grow and grow until it becomes intoxicating. Grooves have strength, allowing the muscular element to add to the joyous aspect. A flutter of various melodies rests right at the periphery of the piece. Some of the small details come to matter with the progression of the work. Production goes for polished perfection, sparkling like a diamond. Beats have a grandeur, having a stately grace. Rhythms keep things low-key, allowing the song's evolution to be sweetened. The layers wrap around the listener as the music grows and grows to the finale.
"In My Head" has a lovely flourish, with Jackson Reed and The Silverbirds delivering a sweet, soulful sound that is romantically charged.