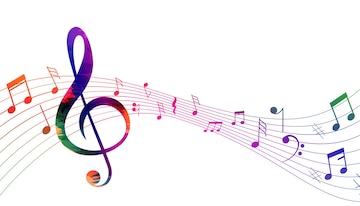 The arrival of millions of migrants in the USA can potentially have an impact on various aspects of American society, including music. Music has always been influenced by the diverse cultural backgrounds of the people who contribute to it, and migration has historically played a significant role in shaping American music.
Here are a few ways in which the arrival of migrants can potentially alter mainstream music in the USA:
Diversity of Musical Styles: Migrants bring with them their musical traditions, which can lead to the incorporation of new styles and genres into mainstream American music. For example, the influence of Latinx immigrants has already been felt in genres like reggaeton and Latin pop.
Fusion and Hybrid Genres: As different musical traditions and cultures mix, it can result in the creation of fusion and hybrid genres. This can be seen in the emergence of genres like "world music" or in collaborations between artists from different backgrounds.
Lyricism and Themes: Migrant experiences often become a source of inspiration for songwriters and lyricists. The stories and struggles of migrants can be reflected in the themes and lyrics of songs, adding depth and diversity to mainstream music.
Language: The linguistic diversity brought by migrants can lead to an increase in songs performed in languages other than English. This can introduce new sounds and vocabulary into the mainstream music landscape.
Market Demand: With a growing population of migrants, there may be increased demand for music that reflects their cultural backgrounds and preferences. This can lead to changes in the music industry as it caters to a more diverse audience.
Collaborations: Musicians from different backgrounds may collaborate more frequently, leading to the cross-pollination of musical ideas and the creation of new sounds.
However, it's important to note that the impact of migrants on mainstream music is not uniform and can vary depending on many factors, including the size and composition of the migrant population, the openness of the music industry to new influences, and broader societal trends. Additionally, American music has a long history of being influenced by immigration, so this is not a new phenomenon.
In summary, the arrival of millions of migrants in the USA can certainly have an impact on mainstream music, leading to greater diversity, fusion of styles, and new creative expressions. However, the extent and nature of this impact will depend on various cultural, economic, and artistic factors.