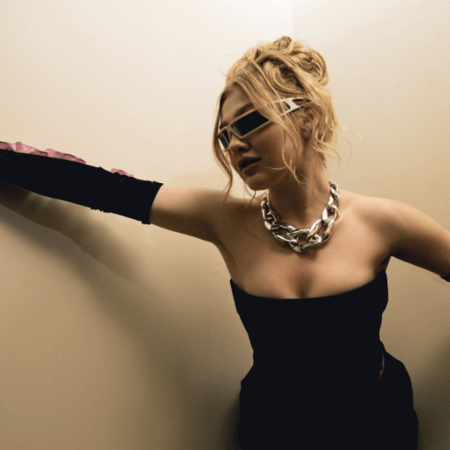 @skopemag news – thursday – september 28, 2023 @ 12 pm est
https://www.facebook.com/SkopeMag/
https://twitter.com/skopemag
https://www.youtube.com/@skopetv2
https://www.instagram.com/skopemag/
APP – Apple iTunes –
https://itunes.apple.com/app/id1465224822?mt=8
@skopemag APP – Google / Android –
https://play.google.com/store/apps/details?id=hr.apps.n207414718
Support @skopemag –
https://www.paypal.com/donate/?hosted_button_id=3APKAKT8K6ETW
CATAFALQUE Release Striking New Single "Possession"
CATAFALQUE are streaming their song "Possession" over at Metal Underground. The track is from their album Dybbuk which will be released on October 13th, 2023 via Aural Music / Code666.
Power-Pop Punk Don Giovanni Band TEENAGE HALLOWEEN Release "Armageddon Now" Single/Video
SOPHIA ALEXA REVEALS SENTIMENTAL SINGLE ' STONES'// LISTEN HERE
Today, the divine sound of London based indie-folk artist Sophia Alexa shares her latest single 'Stones', inspired by the weight of all the negative thoughts and worries that we carry around with us everyday. It is about putting aside these 'stones' which weigh us down, and instead only carrying around the weightless reminder of the love others have for you.
Dark Remedy Releases New Single "Possession" + Official Music Video
Kate Klein Releases New Single "In my mind we're all insane"
FRANK CARTER & THE RATTLESNAKES — Announce New Album: 'Dark Rainbow' Out 26 Jan || + Listen To "Man of the Hour"
DEBBY FRIDAY shares new single "let u in" + Tour dates in support of GOOD LUCK, her Polaris Music Prize-Winning Album
Today, Wednesday, September 27th, DEBBY FRIDAY is sharing "let u in," a new, drum 'n' bass-tinged pop single, available worldwide on all DSPs through Sub Pop. The track, recorded in Melbourne during her Australian Winter tour supporting her 2023 album GOOD LUCK, is co-produced by FRIDAY and frequent Wicca Phase Springs Eternal collaborator, Australian electronic music producer and vocalist Darcy Baylis.
Connie Lovatt's new album is out today, listen to new single "Zodiac"
Sitting On Stacy flex their sweet tooth on "Crème Brûlée"
RIAA: U.S. LATIN MUSIC REVENUES CLIMB TO RECORD MID-YEAR TOTAL
Setting the rhythm last week with an overall U.S. music mid-year revenue report and celebrating Latin music legends and leaders at the annual RIAA Honors celebration, the Recording Industry Association of America® (RIAA) today released updated genre-specific data. U.S. Latin music revenues increased 15% to a record high of $627 million after notching a pinnacle in 2022 – with streaming once again driving growth and amplifying a record average of 96 million paid subscriptions in 1H 2023 across all genres.
Skope: CIVIC announce 'New Vietnam & Singles' LP (ATO Records)
Adam Lytle Shares "Seeds Of Joy" Single | 'This Is The Fire' LP Due Out Oct. 20
NEMS & SCRAM JONES "KEEP ON" FT. TISH HYMAN – OFFICIAL MUSIC VIDEO
DAIISTAR shares new "Purified" music video, launches tour next week, added to Levitation
NYC Rockers Killcode Summon "New Superman" in Comic Book-Inspired Video
The song and video expose issues of nationwide loneliness, fear, dividedness, and the actions of an unfortunate and unlikely anti-hero. To depict these messages, Killcode Guitarist Chas (Charlie Banellis) turned to longtime friend and acclaimed director James Callahan and his team at Camp Rattler to produce the video.
R3 DA CHILLIMAN TAPS 03 GREEDO FOR "ONLY PROBLEM" MUSIC VIDEO
BLACK ABSINTHE Streams New Track "On Earth Or In Hell"
Track Premiere: Black Absinthe stream title track for upcoming album "On Earth or In Hell"
Two Door Cinema Club Are Back with "Sure Enough"
Gibson Wright Releases New Video for Latest Single, "I'm Gonna Lie" Available Today
Rustbelt (Juiceboxxx) Announces New EP
Bedroom Pop NPR "sensationally mellow cross-genre bops" Skateland
Skateland has received praise from the likes of NPR's KUTX which proclaimed Skateland's last singles to be, "sensationally mellow cross-genre bops". He has further performed four showcases at last year's SXSW. Thanks for your consideration!
POP POWERHOUSE OLIVIA LUNNY ANNOUNCES HEARTBREAK ON REPEAT EP
Canadian singer-songwriter and rising superstar Olivia Lunny has announced her brand-new EP, HEARTBREAK ON REPEAT (Infinity & Recordings / UMG Music Canada), to be released on Friday 13th October. The EP follows her recent single of the same name, celebrating the power of self-love and unapologetic independence.
51st Avenue turn up the good vibes with new single 'Find Me'
Following on from their latest single 'Mind Your Own' released earlier this year, Sydney trio 51st Avenue are bringing in the warmer weather with their new single 'Find Me' – a future summer anthem that perfectly blends their pop-rock and electronic sensibilities.
KEG Return With New Single 'Quip Quash' Released 28th September 2023 via Alcopop! Records
Will Knox shares his new single "Instant Coffee"
LOGIC1000 — Shares New Track: "Grown On Me" || Listen Now
Oslo pop experimentalists MALL GIRL return with new single "All I Should Have Said"
Rising artist Dirt Buyer shares new single 'Heartache'…
Dirt Buyer's new album is a documentation of making it to the other side. Sutkowski grew up in New Jersey, and although he lives in Brooklyn now, he remains "an emo kid at heart," garnering inspiration from bands like My Chemical Romance and Muse, the latter of whose theatrical, dramatic performances inspired the band's own vocal-forward, soaring takes. Initially working together as a duo while Sutkowski and Ruben Radlauer (Model/Actriz) were at school in Berklee, the band's self-titled 2019 debut album was recorded on an IPhone in their practice room on just drums and guitar, and the quietly striking, nuanced stylings earned them accolades far beyond the "fake record label" the two made up to originally release their music.
David Guetta releases huge new 2023 version of global smash 'I'm Good (Blue)' ft Ludmilla & LIT Killah
Skope video submission: Daemon, "Credit Check". Prod. Trackstar The DJ (Run The Jewels)
Belgian Sludge Rockers LEFT EYE PERSPECTIVE Reveal Full Album Details and Share New Single and Videoclip
The band comments: "The conundrum of life: life and loss, love and to be loved, or following the mind and the heart. We are all challenged by the unexpected and looking for the silver lining. On this record, we went to the edge to face our personal quandaries, because for us, as a band, music is the healing force that allows us to be the best version of ourselves. To pull this off, we traversed the limits of our trademark sound: riffing hard and fast in a controlled way and exploring the endless boundaries of progressive sludge rhythms until that hell of a punch drags you into that overwhelming universe of crushing grooves."
Soulful Saxophonist and singer Inusa Dawuda has released his latest single + video 'Waka Waka Day & Night'
Brooklyn Artist Collective Every Us Unveils Single "Fools Gold" From Upcoming EP
Every Us, a burgeoning music collective, has released their new single "Fools Gold," a follow-up to their debut release "Someday," both previewing their forthcoming EP. The collective's artistic endeavor aims to encapsulate those moments when individuals connect with something greater than themselves. By blending inspirational lyricism with harmonious melodies, Every Us achieves a transcendent musical experience. "Fools Gold" is now available for global audiences to stream.
MRCH Share New Video For 'Cherry Painted Eyes'
'Cherry Painted Eyes' follows the singles 'Easiest To Bend' and 'Stars Align' which the band recently performed on Good Morning Arizona. 'Cherry Painted Eyes' is another shoegaze inspired dreamy pop track set to a storyboard video created by the band themselves. While the subject matter of the song is heavier, the video is whimsical and cinematic to balance it out.
Kitty Coen shares the Y2K-inspired, self-directed official music video for "unfollow me" out now
Logic1000 makes an emotive dance floor return with "Grown On Me"
FRENCH DUO PAPOOZ RELEASE "DOWN BY YOU" CO-PROD/MIXED BY MGMT'S PATRICK WIMBERLY
ADEKUNLE GOLD AND ODUMODUBLVCK SHARE NEW LYRIC VIDEO FOR "WRONG PERSON"