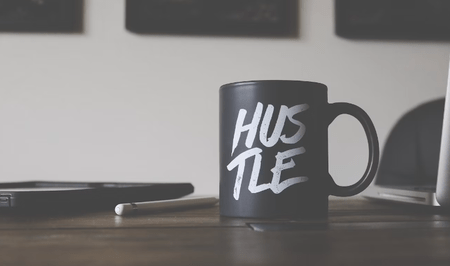 Every day, more and more people are looking for ways to boost their income. From funding the college fees of your children to purchasing your dream car, there are many reasons why one may consider a side hustle. They are a great way to make life easier and pursue your passion.
With the growing search for side hustles, many opportunities are available for people from every walk of life. After all, it is hard to find someone who does not appreciate extra money. Side hustles can become even more fun when you look for a gig relevant to something you feel passionate about. 
Here are some top side hustles you must consider to boost your income.
If you love coffee, you are going to love being a barista as a side hustle. It is a great opportunity for you to socialize, learn more about coffee, and get hands-on experience on a subject you are passionate about. If you really love coffee, you can agree that there is nothing more rewarding than working in the aroma of coffee. 
You can get formal training and Discover the Craft of Coffee at Axil Coffee's Roastery to polish your skills as a barista and strengthen your resume. You can also excel at coffee art with practice and network with a lot of people while making a great passive income.
Pet sitting is a dream job for people who love animals. Many pet owners who have to leave for work or go out of station often need someone to care for their pets while they are away. This gives animal lovers an opportunity to meet with new pets while making extra income. 
It is important to be mindful that some states require permits to work as an animal caretaker. You may want to check the requirements in your area to pursue this career. You may earn minimal income in the beginning, but you can build a reputation as a reliable pet caregiver over time.
Words can be a powerful tool to make money. If you enjoy writing, you do not have to do it for school assignments or personal journals alone. You can consider starting a blog in a niche that interests you the most. The common niches may include cooking, baby care, beauty, fashion, tech, and the list goes on.
Once your blog is up and running, you will receive traffic that can become a source of income for you. You can look for ads or affiliate sales opportunities. This way, you can earn on the basis of predetermined terms and conditions.
Many parents need help with caring for their children from time to time. If you love spending time with young minds, you may love babysitting as a career choice. It is a low-cost side hustle for beginners, but you can boost your pay rates by becoming a reliable resource.
You can also get a certification in a babysitting course to boost your credibility and establish yourself as an authority.