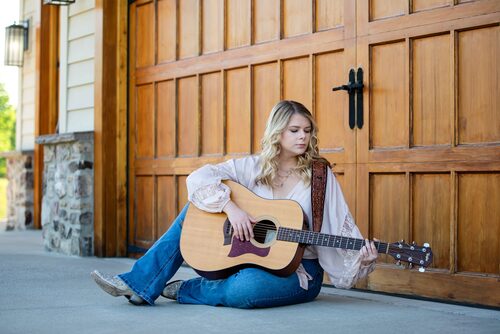 @skopemag news – saturday – september 23, 2023 @ 12 pm est
https://www.facebook.com/SkopeMag/
https://twitter.com/skopemag
https://www.youtube.com/@skopetv2
https://www.instagram.com/skopemag/
APP – Apple iTunes –
https://itunes.apple.com/app/id1465224822?mt=8
@skopemag APP – Google / Android –
https://play.google.com/store/apps/details?id=hr.apps.n207414718
Support @skopemag –
https://www.paypal.com/donate/?hosted_button_id=3APKAKT8K6ETW
LOLA BROOKE RELEASES NEW SINGLE AND MUSIC VIDEO "YOU" FEATURING BRYSON TILLER — OUT NOW
Rachael Kilgour's 'My Father Loved Me' is a stunning testament to the unending impact of an ordinary life
Hardcore Outfit Freya Releases Video For "Fight As One"
Enemy Of Fate Releases Debut Single "Dear Dad" to all major platforms
Based in Sacramento, CA, Enemy Of Fate is led by singer and songwriter, Tiffany Fabiani. With comparisons to the likes of Adele, Stevie Nicks, Lady Gaga, Annie Lennox, and Ann Wilson, Tiffany's powerful vibrato vocal range will be very distinct in her music. After trying out for NBCs "The Voice" in 2019 and 2021, and not advancing, Fabiani wanted to give up on making music. After strong encouragement from her husband, Mickey, Fabiani decided to go into the studio to write and record her passionate and personal debut track, "Dear Dad." Working with producers, Nick Miller (guitarist for Original Skylit Drive) and Elliot Polokoff (Cemetery Sun), Fabiani was able to bring out some inner demons related to her relationship with her absent father, while finding some closure. After the release of her debut track today, September 22, 2023, Fabiani will be working on recording more music and will be releasing an EP, Settle the Score by early spring of 2024.
SAY ZUZU RELEASES EVERY MILE (DELUXE REISSUE)
'USA,' PETEY'S NEW ALBUM, IS OUT TODAY
Fur Trade (mem Hot Hot Heat, Gay Nineties) Share New LP + "Monaco" Video via FLOOD Magazine
Fur Trade — the project of Hot Hot Heat frontman Steve Bays and the Gay Nineties' Parker Bossley — takes the duo's knack for hooks in directions influenced by yacht rock as well as psychedelic and electronic music. Bays and Bossley (who at one time played bass for Hot Hot Heat) recorded the music for their debut album at Bays' Tugboat PI studio, with Bossley playing guitar and bass, Bays on drums and keyboards, and the pair splitting vocal duties. After teasing Fur Trade's sound with the single "Kids These Days," the full-length Don't Get Heavy arrived in July 2013.
JERMAINE DUPRI DEBUTS NEW SINGLE & MUSIC VIDEO "PICK IT UP" FEATURING JACQUEES OUT NOW VIA MASS APPEAL
ALOK, THE CHAINSMOKERS, AND MAE STEPHENS TEAM UP ON ALL-STAR COLLABORATION "JUNGLE"
GENIA DROPS "SOUVENIR," NEW SINGLE + VIDEO AVAILABLE TODAY VIA DEF JAM RECORDINGS
Izzy S.O shares dreamy new offering 'Without You I Don't Like Sundays'
ALOK, THE CHAINSMOKERS, AND MAE STEPHENS TEAM UP ON ALL-STAR COLLABORATION "JUNGLE"
LYDIA CAN'T BREATHE Release Official Music Video for "Killerz"
MULTIMEDIA YOUTUBER, ENTREPRENEUR AND COMEDIAN CODY KO RELEASES THUMPING HOUSE TRACK, "BOP IT"
The Kody Norris Show Releases New Video For "Fiddler's Rock" Today
Bluegrass hitmakers, The Kody Norris Show is excited to announce the release of their new music video for "Fiddler's Rock," which was premiered by The Bluegrass Situation. This single was penned by Kody Norris and tells the story of Johnson County, Tennessee's own Martin Stone. Stone, a local legendary fiddler was known to "charm deadly serpents with a fiddle in his hand." Norris grew up in the hills of East Tennessee hearing the stories of Stone and felt compelled to write a tune about the man he heard so much about. After recording "Fiddler's Rock" for their new album, Rhinestone Revival, it seemed only natural to release it as a video as well.
Michael Franti & Spearhead Release "Hands Up To The Sky" From 'Big Big Love' Due 11/3
On the heels of the announcement of their 13th studio album Big Big Love due November 3, Michael Franti & Spearhead release "Hands Up To The Sky," written by Franti, Greg Hvnsen and Daniel Lubwama Kigozi. Listen to "Hands Up To The Sky" and pre-order/pre-save Big Big Love HERE.
"This is such a special song for me," shares Franti. "The whole world experienced a lot of loss the past few years, time apart from loved ones, worry, stress; and I lost my father to COVID. It's a song of release, letting go of emotions that I've perhaps held on to for too long, and it's a song about finding ease of joy and the triumph of the joy that follows when we come out the other side.
Today Ex-Pro Skater Jesse Landen's Indie Pop Group Jiants share Meditative single "Moon Lit"
Moon Lit is about walking up to the fact that you might just be chasing the nostalgia of imaginary summer love. It's about catching yourself dreaming of lustful, humid, summer nights that keep you in a perpetual loop of hypothetical excitement for the unknowns just around the bend. But this time something feels different. There's a slow unraveling reality that these kinds of nights are now filling you with emptiness and maybe don't serve you as well as they used to.
Calgary Musician Arturo Marc Releases New Single NUESTRO UNIVERSO
The 1st single from Arturo's debut EP LUZ set for release on October 20th, 'Nuestro Universo' was produced by Juno Award Nominee Luis "El Pana" Tovar and features Venezuelan musician and Latin Grammy Award Winner Hector Molina. The track is a refreshing, chill Spanish tune that would blend perfectly with Latin Pop classics and tropical romantic songs from artists like Alex Cuba and Vicente Garcia.
Empty Nesters Share New Single "The Simphony" ft. Madeline Link (PACKS) via Northern Transmissions
Check Out MIND INCISION New Single, "The Awakening"!
Sean Paul Unveils Explosive Remix of "Summa Hot" featuring Busta Rhymes and Skillibeng
PRE's Jay Fizzle Returns With "Dickie Set" Ahead of Upcoming Mixtape
Jay Fizzle returns with "Dickie Set," his brand new single, to kick off the announcement of his forthcoming mixtape FUCK BEING FAMOUS, out on September 29th via Paper Route Empire. The track finds Fizzle bobbing and weaving over menacing keys, finding every which way to get to the bag: "Bitch, I'm a gangsta don't play with it, I don't play about no payment." The video for "Dickie Set" has Fizzle on his mafioso behavior, unexpectedly pulling up to a warehouse and giving them an option of get down or lay down. Fizzle doesn't play about what's owed to him: dripped out in a full beige dickie set, he and his soldiers do rounds in their territory collecting what's theirs while reminding everybody who runs Memphis.
Diane Gentile Drops New Album w/ Alejandro Escovedo, Jesse Malin, James Maddock
Following the rave reviews for the album's lead single "Walk With Me," a stunning collaboration with Alejandro Escovedo, NYC singer-songwriter Diane Gentile has revealed her highly anticipated new album 'The Bad and the Beautiful,' out now via Velvet Elk Records. Enveloping listeners in a tapestry of sharp wordplay, juicily woven narratives, and that unmistakable NYC rock n' roll flair, 'The Bad and the Beautiful' is an ode to characters who test boundaries, push limits, and navigate the complexities of life with a touch of glorious tragedy.
Today Canadian singer-songwriter Ryan Wayne finishes new song "Maybe I'm To Blame" during his stroke recovery
His new album Crow Amongst the Sparrows marks a return to recording after a very difficult time in his life. Last Spring, Wayne suffered two strokes and during recovery, he was left seriously contemplating my priorities. Outside of family and health, music was at the top of his list. He had taken time away from touring and recording with his previous band to raise two young children and to complete a masters degree.
K. MICHELLE RELEASES FINAL R&B ALBUM "I'M THE PROBLEM" TODAY
BabyJake Shares "Sweetheart From Arkansas" Video
Makua Rothman Releases New Single "The One And Only" Describes His Comeback From Injury
World champion surfer and musician Makua Rothman has released his new single "The One And Only" across all digital music platforms today. The song was recorded at Top Tomato Market in Venice, California with producer Jimmy Messer and was inspired by Makua Rothman's comeback from a potentially career-threatening injury.
Country Newcomer Makenzie Phipps' New Single "You Bring The Beer (I'll Bring The Noise)" Available Today!
Country music singer-songwriter Makenzie Phipps has released her new single "You Bring The Beer (I'll Bring The Noise)" just in time for bonfires, tailgating, and football. "We got Friday night tailgates right before the football games" and "Out on every corner everyone knows your name" is a way of life in small towns across the country, many struggle with the "want" for something more. Written by Shane Begley and produced by Sal Oliveri (Chris Stapleton, Garth Brooks, Keith Urban), "You Bring The Beer (I'll Bring The Noise)" continues to showcase Makenzie Phipps' talent and ability to captivate audiences one listener at a time.
Vancouver Latin Fusion Group Los Duendes Release New Single COLESLAW
'Coleslaw' is the lead single from Los Duendes' debut album Me Recuerdas, which is set for release on November 24th. It's a vibrant, upbeat track that showcases the band's masterful musicianship and is the perfect example of the way they combine different influences to create original and captivating music.
Kid Francescoli Shares New LP + "Take Time" Focus Track via MXDWN
mxdwn Premiere: Kid Francescoli Debuts Groovy New Single "Take Time" From Sunset Blue LP
Chow Lee Brings NYC to Vegas in "drais" Video
Coming off the heels of the "Chow Lee's Life" video, "drais" is another highlight off of Chow's album Hours After The Club, which was released earlier this summer. Hours After The Club is an addictive listen, radiating with the seductive charm that inspired Pitchfork to affectionately call Chow Lee the "horniest rapper out." The multifaceted project shows off Chow's R&B and rapping chops, just as much as his sample-driven club cut-ups, effectively showcasing the Long Island rapper's versatility while still showing respect for the sound he helped make a cultural phenomenon with his acclaimed album 2 SLIZZY 2 SEXY project.
Fleetwood Mac's Rumours Live debuts at #4 on the Billboard Album Sales Chart
Fleetwood Mac was at the top of its game in August 1977 when the band returned to its adopted home in Southern California to play three shows at The Forum in Los Angeles. Rumours had only been out a few weeks when the band left in February to tour the world, returning six months later to play three shows at The Forum for nearly 50,000 fans.
Cosmic Cruiser single/vid
Out now! Cosmic Cruiser – the new single/video from London-based bottleneck visionary Geiger von Muller. A sonic and visual voyage into a subconscious magical reality where musical imagination and childhood daydreams merge.
San Pacho Delivers Tantalizing House Single "In Your Mind" Equipped With Special 'Night Mix' on Insomniac Records – OUT NOW
WYATT FLORES RELEASES HIGHLY ANTICIPATED "WEST OF TULSA"
""West of Tulsa" is about becoming the person of your dreams while also dealing with the shortcomings that you sometimes experience when those dreams are coming true. We all say we want to be somebody but it's hard to realize that you actually already are somebody. I want fans to understand that I am them, that my feelings are still the same as anyone elses. From a blue-collar worker to working as a musician on the stage, my problems are still the same and I still fight through the struggle of wanting to be somebody every day." – Wyatt Flores
Sofiane Pamart Shares New Single & Video for "Noche"
His first body of work, PLANET offered a journey around the world, the second was a letter of love addressed directly to his audience, this third project will plunge you into the depths of the night. Always nomadic in essence, always attached to cherishing the deep bond he has forged with his audience; Sofiane Pamart returns here after an adventure of several months spent in Latin America where he composed the entirety of this new album. With his status as a pianist now affirmed after sold-out shows around the world, including a recent tour of North America, he today delivers his new single "Noche", eponymous to the album.
ATLANTA'S HOTTEST RISING STAR 21 LIL HAROLD RELEASES NEW SINGLE & MUSIC VIDEO "GTA" OUT NOW!
The Heavy Sound of "Darkness" from Horizon Theory
DOE BOY & SKILLA BABY RETURNS WITH KNOCKOUT NEW SINGLE & MUSIC VIDEO "SMACK SH*T" OUT NOW
SWIMM Share New LP + Focus Track "Sun In Your Eyes"
Today, LA-based psych-pop group SWIMM release their long-awaited sophomore LP Best Comedown Ever.
Calgary Instrumental Pop Duo Ginger Beef Release New Single + Video HOCUS POCUS
Calgary instrumental pop duo Ginger Beef transmit fun chaotic energy with their new single and video 'Hocus Pocus' out now on all digital streaming platforms. Listen here.
LA Producer/Vocalist omniboi Announces 'Panorama' EP; Releases New Single "Ghost Town, USA"
"[Omnivision] is the idea of having unlimited perspectives," Omni explains. "It's something we all wish we had, but we'll never have. There will always be blind spots."