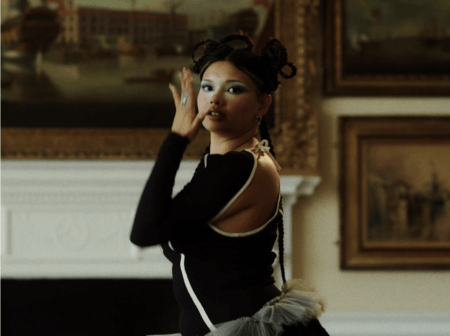 @skopemag news – thursday – september 21, 2023 @ 10 am est
https://www.facebook.com/SkopeMag/
https://twitter.com/skopemag
https://www.youtube.com/@skopetv2
https://www.instagram.com/skopemag/
APP – Apple iTunes –
https://itunes.apple.com/app/id1465224822?mt=8
@skopemag APP – Google / Android –
https://play.google.com/store/apps/details?id=hr.apps.n207414718
Support @skopemag –
https://www.paypal.com/donate/?hosted_button_id=3APKAKT8K6ETW
TROYE SIVAN SHARES NEW SINGLE,"GOT ME STARTED"
Troye Sivan explains, "When we were writing this song, I was emphatic about using 'Shooting Stars' — I just kept humming it in the studio. It's a huge sample and was a big ask; and I knew that they had never approved it in the past. So I'm over the moon about the opportunity to sample that track because this song is iconic to me. And then we have Ian Kirkpatrick on production, who is a genius. I love his work – he had this plan to record the vocal at a slower speed and then speed it up, and ultimately that's what you hear in the chorus. I instantly loved the way it sounded."
Ohio-based artist KNOTTS shares new single "The Offer" via PASTE
KNOTTS loops in and out of art pop and indie soul. The band's members consist of vocalist and multi-instrumentalist/vocalist Adalia Powell-Boehne, Keyboardist Antoine Franklin, guitarist Jordan Wilson and drummer Isaiah Cook. Adalia possesses a truly one-of-a-kind plaintive voice, her songs are grounded with a strong sense of someone searching for her place in the world, that might sound like faint praise but in a world full of show off vocal hysterics KNOTTS' songs feel intimate and real.
New > Dizzee Rascal shares new music & visuals Ft. iLL BLU
Pony Girl Share "Highways" Single + Video
TEEJAY CAPTURES JAMAICA'S UNDERGROUND CAR & BIKE CULTURE ON "DRIFT" VIDEO
NY Heavy-Hitter Chow Lee Rolls High in the Vegas-Set Video for "Drais"
WATCH: Teejay Drops New Video for "Drift"
Enigmatic R&B Iconoclast Brent Faiyaz Releases New Single "WY@"
Brooklyn trio Endearments (feat. Kevin Marksson) release new single/video for "Hazy Eyes" today!
ALIAH SHEFFIELD RELEASES POWERFUL NEW MUSIC VIDEO FOR "I DON'T LIKE PEOPLE
VOXMANA RELEASES LA MAREA ON MIXTO RECORDS!
Rising vocalist KING CRUFF enlists STONEBWOY and JAG.HULIGIN for vibrant cut "SHEDOENEED"
Jacob Giaimo – New Single "It's Okay"
Jacob Giaimo, a singer-songwriter from Orlando, Fl., but living in Los Angeles, CA. for quite a while now, has a new single, "It's Okay" out now. His thoughtful and honest music continues to resonate with his diverse fan base and garner new fans as soon as they hear his unique and compelling sound.
LUCY TUN SHARES VIDEO FOR 'RABBIT HOLE' WATCH HERE
LAURAN HIBBERD releases profound new single 'I Suck At Grieving'
OUT TODAY: Jacklyn shares empowering new single 'Dead Romance' // Listen here
Today, contemporary pop meets R&B melody artist, Jacklyn, brings the heat with fiery new single 'Dead Romance'. Full of dynamism and energetic vigor, she holds her own and claims her power over others on her latest endeavor.
Out Today: VENUS GRRRLS release powerful and uncompromising new single "Liar Liar"
Born from Riot Grrrl, VENUS GRRRLS are an alternative rock band from Leeds. From twinkling synth motifs to raspy guitar lines, the girls present the dark yet empowering discourse surrounding their own synergistic experiences.
BO MILLI releases radiant indie-rock single "I'm in"
Bergen, Norway-based indie-rock starlet Bo Milli has released new single "I'm in", the radiant final taster of her upcoming debut EP 'Making Friends' out 19th October. Bo Milli has also announced her debut UK show at The Waiting Room on 27th September.
Belgian Noise Post Rock Discovery Sonic Tides Releases Single & Video "The Maze, Pt.2"
Noise post-rockers Sonic Tides proudly releases the track "The Maze, Pt.2", the second single taken from the band's upcoming EP "Six Sided Square", due for a re-release on October 13th, 2023 via Epictronic.