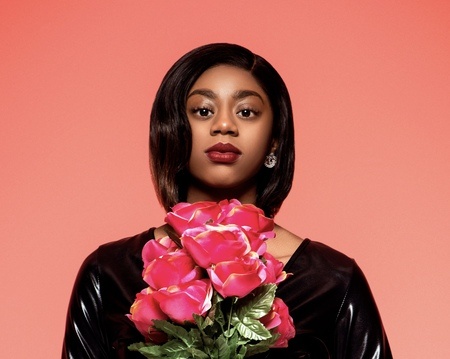 Rising U.S. singer/songwriter Roshedah Parkman, known by her artist name UV Rose, is setting the music scene on fire with her latest track, "Living Life". UV Rose, which stands for UltraVibe, perfectly encapsulates the out-of-this-world energy and passion that she brings to her music. Hailing originally from the East Coast and now residing in Los Angeles, California, UV Rose has been pursuing her dream of becoming a music artist since the tender age of 8.
In today's world, where negativity can sometimes overpower the airwaves, the emerging artist is on a mission to turn the tide with her latest release. It's a dynamic and uplifting anthem that reminds us all of the importance of embracing life's joys and leaving negativity behind. In a musical landscape where artists often delve into themes of heartbreak and despair, UV Rose's infectious energy and positive message are like a breath of fresh air. Her music encourages listeners to break free from distractions and focus on pursuing their dreams and goals.
UV Rose's catchy lyrics and infectious melodies are bound to make you smile, and that's precisely the point. In "Living Life", she reminds us that the world could always use a little more positivity. The lyrics resonate with anyone who has ever faced obstacles and setbacks but found the strength to rise above them. It's a reminder that no matter what challenges life throws our way, there's always a reason to keep moving forward.
UV Rose's musical prowess knows no bounds, as she effortlessly navigates the realms of hip-hop, rap, pop, and R&B, carving out her distinctive path in the world of music. Her versatility as an artist is matched only by her dedication to crafting music that resonates with her audience. With each release, she continues to push the boundaries of her creativity, delivering tracks that are not only sonically captivating but also emotionally stirring.
Listen: