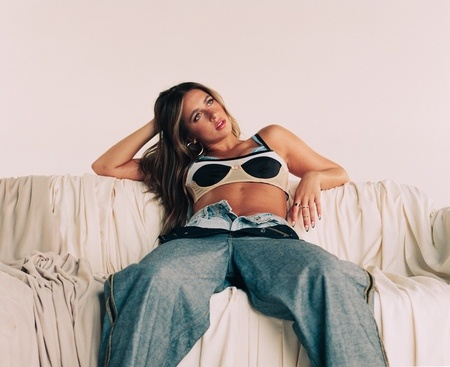 @skopemag news – friday – september 15, 2023 @ 8 am est
https://www.facebook.com/SkopeMag/
https://twitter.com/skopemag
https://www.youtube.com/@skopetv2
https://www.instagram.com/skopemag/
APP – Apple iTunes –
https://itunes.apple.com/app/id1465224822?mt=8
@skopemag APP – Google / Android –
https://play.google.com/store/apps/details?id=hr.apps.n207414718
Support @skopemag –
https://www.paypal.com/donate/?hosted_button_id=3APKAKT8K6ETW
NEMS & SCRAM JONES "BLICKY" OFFICIAL MUSIC VIDEO – WATCH NOW – "RISE OF THE SILVERBACK" AVAILABLE ON ALL PLATFORMS
Virgin Music and Paul Rosenberg's Goliath Records have joined forces to release Nems' forthcoming album, Rise of the Silverback. The inaugural single, "Drip," is expected to arrive in the near future. As the unofficial "Mayor of Coney Island," the rapper and social media personality has successfully carved out his own lane—independently.
Bay area shoegaze band Blue Ocean shares new music video from forthcoming Slumberland LP
Oakland CA's Blue Ocean have been working around the fringes of the Bay Area indie scene since 2019, honing their very particular noise-soaked racket into a unique and instantly identifiable sound.
Media Release | DENZEL CURRY DROPS 'SKED' WITH KENNY MASON
Denzel Curry releases new single 'SKED' featuring rising Atlanta artist Kenny Mason. The new single arrives on the heels of Curry performing 4 sold out shows at the iconic Blue Note Jazz Club in New York City (at which Kenny Mason made a surprise appearance at one of the shows to perform 'SKED'), his July single 'BLOOD ON MY NIKEZ' with Juicy J and its companion 'ICE COLD ZEL FREESTYLE' with ICECOLDBISHOP.
Gaby Moreno shares new single + music video for "Solid Ground" out now!
Following her explosive run earlier this year, Latin Grammy-winning singer and songwriter Gaby Moreno returns with the release of her enchanting new song "Solid Ground" and a delightful companion video today via Cosmica Artists. In celebration, Gaby shares a sensational video directed by Joseph Ros that playfully captures the universal yearning for stability and security in life and ultimately the freeing sensation that comes from letting go. The whimsical nature of the video paired with Gaby's richly layered sound that blends the Americana she has been lauded for, ushers in a new era for the exceptional singer. The track is a continuation of her transformative work that has long seen Gaby redefining Americana as the only prominent Latina in the genre and thus opening the space for others on the margins as well.
Become "Carried Away" In The New Vocal Playthrough From Israeli Prog NEOLIA + Debut Album Out Now!
Israel's Neolia released their debut self-titled album this past May. The album is an experimental, progressive slab of metal that fans have been flocking to local shows for. From the record's haunting melodies to its complex rhythms, every aspect of this full-length has been crafted with care and precision.
Neolia Premiere Their Up Close and Personal "Carried Away" Playthrough Video
MEDIA RELEASE:: BOY & BEAR 'LOST DREAMS' EP IS OUT TODAY
Ten years on from the release of their chart topping, ARIA-nominated album Harlequin Dream, Boy & Bear have today released their anticipated new EP – the aptly titled Lost Dreams; comprised of found songs from their Harlequin Dream studio time. A celebration and continuation of the band's most successful album to date, the Lost Dreams chapter lands today as the band embark on a 25 date regional tour that kicked off with a sold out show in Castlemaine (VIC) on September 13 and continue on throughout September, October and well into November, finishing up at Queenscliff Music Festival on November 26.
Hollow Coves return with gorgeous new single and video for 'Harder To Fake It'
Having emerged as one of Australia's most decorated folk groups of recent memory, Hollow Coves this week return with a brand new dose of rich, textured music, in 'Harder To Fake It'. 'Harder To Fake It' from Hollow Coves is their first release of new music since their 2021 track 'Purple' brought the duo of Ryan Henderson and Matt Carins to further attention.
DOJA CAT RELEASES NEW TRACK "BALUT"
GRAMMY award-winning global superstar Doja Cat releases her new rap track, "Balut" today via Kemosabe Records / RCA Records. Doja Cat's highly anticipated fourth studio album, "Scarlet" is set to be released on September 22nd.
OFFSET'S NEW ALBUM, SET IT OFF, SCHEDULED FOR OCTOBER 13 RELEASE VIA MOTOWN RECORDS
"I've been working on this project for over two years now. This season is personal for me. It marks a new chapter in my life," says Offset. "I feel like Michael Jackson coming from a successful group breaking records to superstardom on my own. This body of work is healing for me and a letter to my fans and supporters."
TATE MCRAE RETURNS WITH NEW SINGLE AND VIDEO FOR "greedy"
Today, multi-platinum singer/songwriter Tate McRae releases her new single "greedy" alongside the official music video via RCA Records. Written and produced with hitmakers Ryan Tedder (Taylor Swift, Beyoncé), Amy Allen (Harry Styles, Justin Bieber), and Jasper Harris (Doja Cat, Post Malone), "greedy" is the first taste of new music from the star following her hit collaboration with Tiësto on "10:35."
Swedish Thrash/Death Metal Trio Unfair Fate Unveils Intense "Confrontation" Official Video
The band stated: "When making this video for Confrontation from our latest album "Into the Abyss" we wanted to step out of our comfort zone and make it in a style that we hadn't tried before and see if we could take a heavy song and make a video that is more of a comedy sketch than a typical death metal video. The result is a strange narrative about getting revenge on someone who has disrespected you, confronting them, and settling the score."
Tom Santa drops euphoric new single 'On & On'
Rising Australian producer Tom Santa continues his red-hot streak with anthemic new single 'On & On', out today 15th September on Chaos Records.
It follows Tom Santa's previous singles 'We Don't Ever Stop', 'Bad For Me' and 'Rainfall', a smash hit that has amassed over 140 million streams globally and been played over 50 times on BBC Radio 1.
Kölsch announces new album 'I Talk To Water' with uplifting new single 'An Amazing'
Danish house and techno phenomenon Kölsch is back with a bang on rousing new single 'An Amazing', out on 15th September via Kompakt.
Setting the tone for Kölsch's upcoming album I Talk To Water, to be released on 27th October, 'An Amazing' is an electrifying uptempo groove decorated with sublime synth melodies and a delicate vocal line repeating the simple yet powerful central hook: "you're an amazing". A rousing, emotional banger, this is a tantalising glimpse into Kölsch's next LP.
LOU RIDLEY NEW SINGLE "MARK" OUT NOW; NEW EP HELLHOUND OUT OCT 13
Rising 'anti-country' country singer Lou Ridley returns today with her blazing new single "Mark." The single navigates a woman's revenge story after her relationship has gone awry. The songstress showcases her staggering vocals as she unleashes feminine rage over bewitching strings. "Mark" follows the recent success of "Bible Belt," the first from her forthcoming EP, Hellhound, out October 13th. The project features additional production from Maniac Sounds, Andrew Baylis, and stunning orchestral production from Matt Combs.
MADISON BEER RELEASES SOPHOMORE ALBUM SILENCE BETWEEN SONGS
Co-producing and co-writing all songs on the 14-track album, Madison worked alongside collaborators including Leroy Clampitt, One Love, Jeremy "Kinetics" Dussolliet, Fred Ball, James Francies, Tim Sommers, Lucy Healey, Harold Eugene Clark, James Roger McGuinn, and Tobias Jesso, Jr.
ALBUM REVIEW: Madison Beer savors the 'Silence Between Songs' on new LP
RAP ICON NAS DROPS NEW ALBUM 'MAGIC 3' TODAY
Nas and Hit-Boy have had an unprecedented, historical ride together as Magic 3 is the duo's sixth album together in the last 3 years and serves as the third installment to the Magic series. Magic was first released Christmas Eve 2021 and was followed with the recent release of Magic 2 this past July, which also featured 50 Cent and 21 Savage.
HYRO THE HERO CELEBRATES RELEASE OF SOPHOMORE ALBUM 'BOUND FOR GLORY'
On BOUND FOR GLORY, HYRO collaborates with some of the leading names in rock including David Draiman (Disturbed), Brandon Saller (Atreyu), Chad Gray (HELLYEAH), Spencer Charnas and Dan Sugarman (Ice Nine Kills), REDDSTAR, AJ (Fire From The Gods) and Markus Videsäter (Solence). Several of these artists, in addition to artists who collaborated on his 2022 KIDS AGAINST THE MONSTERS EP shared praise for HYRO.
Zara Larsson x David Guetta Release Blockbuster New Single & Music Video "On My Love"
It reunites Zara and Guetta following their iconic first collaboration "This One's for You." The latter served as the Official UEFA EURO single of 2016, picked up a gold plaque from the RIAA, and has gathered nearly 1 billion streams thus far. "On My Love" sees them tap into the same creative synergy, yet leveled up all-around. Disco-style keys set the tone as an energetic beat kick into high gear. Zara's delicate verses build towards a luminous and lush refrain topped off with a chantable hook. It feels tailormade for the last dance at your favorite packed nightclub, sunset pool parties, and the main stages of festivals around the world.
GRAMMY AWARD WINNING R&B SUPERSTAR MUNI LONG DROPS HIGHLY ANTICIPATED NEW SINGLE "MADE FOR ME"
Picking up where her GRAMMY® Award-winning campaign peaked earlier this year, R&B superstar Muni Long returns with her highly anticipated new single "Made For Me," out now via Supergiant Records/Def Jam Recordings. It notably marks her first new release of 2023 and extends her streak of unforgettable moments.
EARL SWEATSHIRT & THE ALCHEMIST RELEASE "THE CALIPHATE" FT VINCE STAPLES; 'VOIR DIRE' OUT OCT. 6
Media Release | KILLER MIKE SHARES 'MICHAEL (DELUXE)' + 'YES' MUSIC VIDEO
Killer Mike has just released the definitive version of his acclaimed 2023 album MICHAEL DELUXE on 2xLP vinyl, CD, and digital. The album – now expanded to 17 tracks on the physical editions and 18 tracks digitally – arrives alongside a video for the new song 'YES'. The album details were announced last week with the release of 'MAYNARD VIGNETTE' a huge multi-generational Atlanta anthem with features from T.I., JID, and Jacquees, with Mike explaining:
TOMORROW X TOGETHER'S COLLABORATIVE SINGLE "Back for More (with Anitta)" OUT NOW
Global Gen Z Icons TOMORROW X TOGETHER (SOOBIN, YEONJUN, BEOMGYU, TAEHYUN, and HUENINGKAI) released their highly-anticipated collaborative single "Back for More (with Anitta)" with Brazilian superstar and global sensation Anitta today. The iconic collaboration between the global music scene's most in-demand artists serves as a pre-release track ahead of the quintet's 3rd Studio Album The Name Chapter: FREEFALL, slated for release on October 13.
Emei 15 NMF Viral Chinese/American Artist New Heartfelt Alt Pop
Emei has received acclaim from the likes of Billboard, LADYGUNN, People Magazine and more. Her music has received playlist adds on 15 New Music Friday, Big on the Internet, Teen Beats, Pop Sauce, Young & Free and more. She has sold out her first ever headline shows in London as well as sold out her upcoming dates in New York, Los Angeles, Toronto, and Seattle within hours of going on sale. Thanks for your consideration,
Saturday's Heroes launch new single "By My Side"
Saturday's Heroes' will release the studio recorded, full length album "Wanderlust & Hardships" on the 13th of October, 2023. Recorded with the acclaimed producer Niels Nielsen, known for his work with In Flames, Dead Soul, Ghost, and MCC, "Wanderlust & Hardships" is Saturday's Heroes most ambitious album yet, and captures the Swedish group's melodic and vibrant take on punk rock perfectly. The third and final single leading up to the new album is called "By My Side" and is released on all streaming platforms on the 15th of September via Lövely Records. The band says:
DEMI LOVATO RELEASES NEW ALBUM 'REVAMPED'
The album arrives on the heels of her showstopping performance at the MTV VMAs on Tuesday night, where she performed a rock version medley of her hits – "Heart Attack," "Sorry Not Sorry," and "Cool for the Summer." The performance was met with widespread critical acclaim with TIME Magazine praising it the night's best rock performance, "her powerhouse vocals brought down the house down as she infused new energy into her well-known tracks."
MAN ALIVE RELEASE DEBUT EP 'COLOURS' – WATCH THE VIDEO FOR THE NEW SONG 'WHAT ARE THE CHANCES'
On 'What Are The Chances', Mark captures the late night torment of wondering if there's any hope of salvaging a relationship after a break-up. While past mistakes are acknowledged, he eventually accepts that rekindling the romance might be an idea that's doomed to fail as he laments, "I'd like to think I'd do things better, I'll probably end up doing the same." Musically, the song embarks upon a similar journey of discovery, building from acoustic guitar into a rich finale full of dramatic beats, plaintive piano and beautifully ethereal vocal harmonies. Mark wrote the song with James Vincent McMorrow andCiaran Warren.
CAMPBELL / JENSEN NEW DUO TO RELEASE DEBUT ALBUM 'TURTLE COTTAGE' ON NOVEMBER 3RD FEATURING THE NEW SINGLE 'P&P'
Campbell / Jensen is a new project from two musicians with a vast array of experience across the worlds of Americana, country, bluegrass, gypsy jazz and rock. Ashley Campbell is an acclaimed solo artist whose music has taken her all over the world, including supporting Kris Kristofferson and The Bellamy Brothers, and she has also performed in her father Glen Campbell's band and appeared in the video for Rascal Flatts' country smash 'Banjo'. Meanwhile, Thor Jensen has toured as part of Hazmat Modine and in Stephane Wrembel's band, as well as opening for Dr. Dog and Portugal. The Man as a member of Quiet Life.
SKINNY LISTER — Share Country-fied Cut: "Mantra" || + New 'Shanty Punk' Album Out 20 Oct
"Make it a mantra, make it a habit, to recognise what you have while you have it"
beams Lorna Heptinstall on Skinny Lister's uplifting new single "Mantra".
The latest single to be lifted from the band's upcoming album 'Shanty Punk' (out 20 October, via Xtra Mile Recordings) is bright and beatific in its message, and set to a tune simply born for a good old fashioned barn dance.
CHRIS LAKE AND ALUNA'S NEW SINGLE, "MORE BABY," OUT TODAY VIA BLACK BOOK RECORDS/ASTRALWERKS
After whetting fans' appetites with the top 10 U.S. Dance Radio hit "Beggin,'" GRAMMY®-nominated, chart-topping artist Chris Lake and acclaimed singer-songwriter Aluna return with an incendiary new banger – "More Baby" – released today via Black Book Records/Astralwerks. Listen HERE and view the visualizer HERE. Lake and Aluna produced the track together and wrote it with Marco Parisi and Giampaolo Parisi (Swedish House Mafia, Fred Again…, Black Eyed Peas). Lake teased "More Baby" earlier this year during his Coachella set with FISHER.
KILLERSTAR – NEW BAND FEATURING KEY DAVID BOWIE COLLABORATORS SHARE THEIR DEBUT SINGLE 'SHOULD'VE KNOWN BETTER'
KillerStar is a new band led by Rob Fleming (vocals, guitar, synths) and James Sedge (drums) which features an array ofDavid Bowie's most trusted collaborators: Mike Garson on piano, Earl Slick and Mark Plati on guitar, Gail Ann Dorsey and Tim Lefebvre on bass, Emm Gryner on backing vocals, and Donny McCaslin on saxophone. Collectively they have crafted a sound which fuses the scale of classic rock with sophisticated harmonies and elements of art rock. Today KillerStar share their debut single 'Should've Known Better' ahead of their debut album, which will follow on March 1st 2024.
PRINCESS GOES — Share New Single: "Jetpack" || + 'Come Of Age' LP Out 6 Oct
Earlier this year, Princess Goes — the buzzy band led by the charismatic showmanship of vocalist and actor Michael C. Hall (Dexter, Six Feet Under, Lazarus), keyboardist Matt Katz-Bohen (Blondie, Cyndi Lauper) and drummer Peter Yanowitz (The Wallflowers, Morningwood) — announced their forthcoming LP, "Come Of Age" (out 6 October via SO In De Goot Recordings).
LEAH KATE UNLEASHES HIGHLY ANTICIPATED DEBUT ALBUM SUPER OVER TODAY
Leah Kate's meteoric rise was marked by her viral, platinum-selling hit, "10 Things I Hate About You," which captivated audiences worldwide with its infectious melodies and relatable lyrics. Now, with SUPER OVER, she displays an even more profound and personal musical journey that promises to strike a chord with listeners.
Holysseus Fly side-eyes the patriarchy on new single 'Teach Me'
With EP 'Birthpool' due in November, further solo dates across the UK later this year and glowing reviews at every turn, 'Teach Me' is further confirmation Holysseus Fly is not an artist to be underestimated or missed.
Al Costelloe (Superfood, Big Deal) releases new single + EP, touring with Demob Happy
London singer-songwriter Al Costelloe (formerly of Big Deal) today releases her debut solo EP 'So Neurotic'. The EP arrives alongside new single "Shrink's Couch" and its accompanying video directed and animated by Jesse Wong. Al Costelloe embarks on a European tour supporting Demob Happy starting 19th September in Cologne.