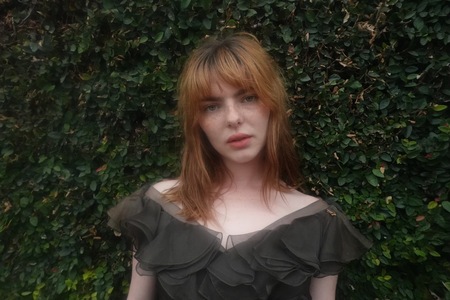 @skopemag news – friday – september 15, 2023 @ 12 pm est
https://www.facebook.com/SkopeMag/
https://twitter.com/skopemag
https://www.youtube.com/@skopetv2
https://www.instagram.com/skopemag/
APP – Apple iTunes –
https://itunes.apple.com/app/id1465224822?mt=8
@skopemag APP – Google / Android –
https://play.google.com/store/apps/details?id=hr.apps.n207414718
Support @skopemag –
https://www.paypal.com/donate/?hosted_button_id=3APKAKT8K6ETW
OUT TODAY: Amethysts Return With Shimmering New Single 'Bloodline'
Amethysts share the new single, 'Bloodline', released 15th September via Tabby Tracks Records/ Conch Town Records. The single is the first track to be taken from the duo's upcoming EP New Moon.
[PRESS RELEASE] 'Kamen Rider Gotchard' opening theme song video released
'Kamen Rider Gotchard' has begun broadcasting on TV Asahi, and with the second episode broadcast on September 10, the opening credits with the theme song 'CHEMY×STORY' by BACK-ON was unveiled for the first time.
The first episode did not include opening credits, but the song was used within that episode as well, and a "TV size" short version of the song and a lyric video have also been released. This cheery song is like an early-morning alarm call, becoming an instant hit with fans – and now that it has been featured in the opening credits, the song's momentum has only increased.
Nyra evokes 90s Sheffield on killer new club cut 'City Sauna'
Canoe label boss and Adonis resident Nyra announces his latest release 'City Sauna' out via Canoe on 15th Sept.
Nyra's talent for an impeccable club cut is gleaned from years at the centre of some of the UK's best underground parties, a pedigree that bubbles to life on nostalgic bumper 'City Sauna'. Evoking the excitement of nightlife in 90's Sheffield, an infectious organ bass nods to the classics whilst delivered fresh amongst garagey vocal samples and an addictively percussive beat. Perfectly timed as we move out of festival season and back into the clubs, this track is catnip for bodies in motion and sweat dripping down the walls.
Press release: Wantigga releases upbeat single 'Don't Call' ft. Neema Nekesa
Wantigga links up with vocalist Neema Nekesa for his latest release LET GO, the lead single off his forthcoming EP. On Don't Call, Wantigga taps into UK influences reminiscent of the housey drum & bass sound popularised in the mid '10s. Wantigga's fresh take makes use of driving, rhythmic percussion overlaid with an irresistible R&B topline. Don't Call is out now, September 15th, on Studio KOTO.
ACCLAIMED SWEDISH ARTIST SARAH KLANG'S LATEST SINGLE "WORST MOM" GIVES VULNERABLE GLIMPSE INTO THE TWISTS & TURNS OF NEW MOTHERHOOD
Sweden's Sarah Klang shares new single "Worst Mom" from her upcoming album Mercedes, out October 20th via Nettwerk. With this album, Klang left her twenties behind and welcomed her first child, whom the album is named for. Mercedes continues the steam-of-conscious storytelling that has endeared her to so many, but now with more candor, as she delivers 10 songs grounded in deeply personal yet also commonly shared human experiences.
TYLER COLE ANNOUNCES NEW SOLO ALBUM + SHARES NEW SINGLE "WISH YOU WOULD"
Today, multi-faceted, platinum-selling singer, songwriter, and producer Tyler Cole announces his brand new album Existential Crisis Boy: Part 1 is due out September 29th via Def Jam Recordings.
Stickman Drop New Single 'Done Wrong'
Welsh disco-punkers Stickman release a brand new single 'Done Wrong' from their forthcoming debut album out next month.
The full album 'Cyanide Smile' shares the flamboyant fruits of their summer touring & studio sessions. Described as 'disco punk with a touch of mid-life crisis' their contagious sound is adorned with their unmissable neon, lycra and a generous amount of bravado.
Press release: Mau P Comes Full Circle With Swedish House Mafia Remix
Overnight, Mau P's official remix for Swedish House Mafia's Ray Of Solar was released. Ray Of Solar is taken from the forthcoming Swedish House Mafia album and the soundtrack to their triumphant return. Mau P manages to capture the original's essence while transforming the record into a euphoric masterpiece. The Ray Of Solar remix is a fitting successor to Metro, with which Mau P first explored this style of production.
LUCID SINS: new song "Jack of Diamonds" streaming now
Scotland's 70s occult rock goldsmiths LUCID SINS return with their third full-length "Dancing In the Dark" this October 27th on Totem Cat Records with a first single premiering exclusively on It's Psychedelic Baby Magazine. The band also just announced a string of UK fall dates including shows with Nebula and Hey Colossus.
Metallica release video for new single 'Too Far Gone?' ft. pro skaters Felipe Nunes & Tony Hawk…
Today marks the release of 'Too Far Gone? (Live from MetLife Stadium, East Rutherford, NJ – August 6, 2023),' a digital single capturing the debut M72 tour performance of the 72 Seasons standout track as played for some 80,000 fans on night two of the tour's North American opening weekend. Hailed for "its roaring melody" by the OC Register in their review of Metallica's recent record-breaking weekend at SoFi Stadium in Los Angeles, "Too Far Gone?" has quickly become a staple of the M72 No Repeat Weekend setlist rotation.
NETFLIX'S "LOVE AT FIRST SIGHT" || Soundtrack & Original Score Out Today via [PIAS] || Featuring Morgan Harper Jones "Video Killed The Radio Star"
[PIAS] today release the soundtrack and score for Netflix's new romantic comedy, "Love At First Sight", starring Haley Lu Richardson, Ben Hardy, Jameela Jamil, Rob Delaney, and Sally Phillips. Directed by Vanessa Caswill and based on Jennifer E. Smith's bestselling novel "The Statistical Probability of Love at First Sight," the soundtrack and original score for "Love At First Sight" are released in conjunction with the film's streaming launch today on Netflix.
VOILÀ RELEASES SOPHOMORE ALBUM – THE CURE FOR BREATHING
Today, LA-based pop-rock duo VOILÀ release their highly anticipated sophomore full-length album THE CURE FOR BREATHING – listen HERE. With their signature blend of infectious melodies, emotive lyrics, and genre-defying soundscapes, VOILÀ once again proves their prowess as groundbreaking artists who push boundaries and captivate audiences worldwide.
THE KOLORS LAUNCH ENGLISH VERSION OF HIT TRACK "ITALODISCO"
Rising Italian funk-rock trio, The Kolors, has just unveiled their highly anticipated English language release, "ITALODISCO (English Version)," via Elektra Entertainment. The track is available to stream on all platforms here. This exciting version follows the remarkable success of "ITALODISCO," which achieved 2x Platinum status in Italy and has rapidly gained momentum across Europe.
SLEEPY HALLOW RELEASES NEW ALBUM 'BOY MEETS WORLD'
Today, Winners Circle Entertainment artist Sleepy Hallow releases his new album Boy Meets World via Winners Circle Entertainment/RCA Records. Produced by Great John, Project Kidz, Nephxw and Marshmello, the 18-track album includes previously released RIAA Certified Gold single "Die Young" featuring 347aidan as well as "Pain Talk" featuring Lil TJay, "Good Girls Ain't No Fun," "GBG" featuring Marshmello and "For You" featuring TaTa.
K.Flay's 'MONO' LP out Today w/ "Punisher" Music Video!
Along with the album today, K.Flay is releasing an animated music video for "Punisher," a song that gives the LP formidable momentum as she bluntly confesses to her self-chastising tendencies in the track singing, "*Nobody knows how to punish me like me.*" "Sometimes I love songs where there's not a lot of mystery," she notes. "You play it loud and it feels extremely good; it makes you feel tough and powerful—and powerful in a way that's generative rather than oppressive, like a power plant or pedaling a bike."
Symphonic Pop Sensation Cody Fry Releases Cinematic New Album, The End
Composed and arranged entirely by Cody, The End mixes stunning orchestrations with some of his most vulnerable lyrics to date. After his first experiences with panic attacks and anxiety in 2020, Cody had to step back and reflect on his mental health. Since then, he's discovered new ways to stay afloat during challenging times and developed a newfound appreciation for the many moments of happiness in his life. On The End, Cody shares the good, the bad, and everything in between as he chronicles his journey to finding peace. Even with a symphonic sound that feels larger-than-life, the album's fundamentally human themes make it feel deeply personal and relatable. Cody explains, "it's a journey through my dealings with anxiety, trying to find hope and self-confidence. I'm really proud of it."
New Zealand Alt/Metal Mavens LIKE A STORM New Single "Sinners & Saints" Out Today, Sept. 15
"'Sinners & Saints' is about the duality and struggle of the human condition. The war inside all of us between our intentions of perfection, and the imperfect reality of what it means to be human," says Chris Brooks of Like A Storm (LAS), the band from New Zealand known for blending the Didgeridoo with heavy riff-driven music. Talking about staying true to the band's classic LAS roots with their high energy, heavy guitars, and powerful drums on "Sinners & Saints," he adds, "In many ways, experiencing that inner conflict might be one of the few things we all share in this world. Despite best intentions, each of us has a side within us that we try to hide. And maybe by addressing this shared struggle, we can start to accept and work through it." "Sinners & Saints" is out today via EDGEOUT Records/UMG/UMe. Check out the new song, HERE.
Taliesin Release New Single C.O.T.E
KIPP STONE DROPS SOPHOMORE ALBUM
Cleveland rapper/producer Kipp Stone dropped his impressive second LP, 66689 Blvd Prequel via Chicago's Closed Session label. His first project since 2021's buzzy Faygo Baby EP, 66689 Blvd Prequel, finds Kipp with the best raps and production of his young career. Part rap game Henry David Thoreau, part Albert Camus, Kipp brings deep introspection to his art, isolating himself in the making of 66689 Blvd Prequel to paint narratives around the people in his life with whom he compares himself the most. From scenes of the culture shock that comes from traveling to the West Coast for the first time after only ever knowing East Cleveland to raps about escaping his job, poverty, selfishness, and more 66689 Blvd Prequel is the start of an ego death that will come in the album's sequel.
SLOE JACK REVEALS "BACKSTAB (DELUXE)" & " BEAST MODE" VIDEO// DIVE IN HERE
SLOE JACK'S debut album 'Backstab' came out in October 2022, and nearly a year later, he has revealed a deluxe version of the project, featuring brand new belter of a track 'BEAST MODE'.
Indie-Pop Darling Olivia Reid Unveils Cinematically Rich EP "TO BE NAMED BY THE PEOPLE"
Renowned indie-pop artist Olivia Reid is set to release her latest EP, TO BE NAMED BY THE PEOPLE. With this EP, Olivia Reid unpacks emotions or experiences that are multi-layered. The times where exhaustion co-exists with adrenaline ("Runner's High"), pain coexists with healing ("Wounds (Healing)"), grief coexists with joy ("Central Park West"), dreams coexist with unrest ("Nightmare Machine"), and madness coexists with clarity ("Madness – Act I, II, + III"). Reid's cinematic and ethereal production styles take a similar approach, where organic elements collide with electronic concrete and synthetic textures. TO BE NAMED BY THE PEOPLE is available to stream and download worldwide.
METALLICA: "Too Far Gone? (Live from MetLife Stadium)" Live Digital Single Out Now
Portland Noise Pop Duo Zeroz Turn Sadboy Tears into the Ultimate Anthem on Anime-Inspired New Single/Video
ALTERNATIVE SINGER-SONGWRITER GERT TABERNER ANNOUNCES NEW EP WITH SINGLE "TOURIST"     
Alternative singer-songwriter Gert Taberner unearths life's most formative experiences and feelings under a glow of eloquent songcraft, unfiltered lyricism, robust instrumentation, and cinematic production. After generating tens of millions of streams, the Frankfurt-born and Vancouver-based singer-songwriter has announced his upcoming EP If We Kept On Trying with his new single "Tourist."
GRAMMY-NOMINATED, INTERNATIONAL ARTIST SHENSEEA RELEASES HIGHLY ANTICIPATED NEW SINGLE "WAISTLINE"
Co-produced by longtime collaborator London on da Track (Ariana Grande, Young Thug) , Azul, and Gray Hawken, the danceable, bass- heavy, caribbean leaning track showcases Shenseea's signature sound while also showing her growth as an artist as she ushers in her new era. The song was A&R'd by Donny "Dizzy" Flores and Beam.
GENRE-BLURRING MADRID ARTIST RALPHIE CHOO RELEASES DEBUT ALBUM 'SUPERNOVA'
Madrid's Ralphie Choo releases his debut album SUPERNOVA via RusiaIDK under exclusive license to Warner Records. On his first studio album, Ralphie cements his spot on the world stage through his dexterous production ability, ground-breaking lyrical composition, and intricate yet intentional visual offerings. Alongside the album's release, Ralphie shares ROY VICEROY-directed video to the album's sixth track, "WHIPCREAM" featuring rap-duo Paris Texas, which further cracks open the portal to Ralphie's irreverent, explosive, and comical visual realm.
Indie-Folk Duo Hollow Coves Return with the Uplifting New Single "Harder to Fake It"
Sweden's Sarah Klang Feels Like The "Worst Mom" Today
Sweden's Sarah Klang shares new single "Worst Mom" from her upcoming album Mercedes, out October 20th via Nettwerk. With this album, Klang left her twenties behind and welcomed her first child, whom the album is named for. Mercedes continues the steam-of-conscious storytelling that has endeared her to so many, but now with more candor, as she delivers 10 songs grounded in deeply personal yet also commonly shared human experiences.
Legendary LA Rockers ANGELES Release Official Video for Latest Stand-Alone Single 'Just Do It'!
DYLAN MATTHEW FINDS THE HEARTBREAK SILVER LINING IN "FYTY"
Flagship Hard Working Record Company artist Dylan Matthew releases his newest track today. The punchy, alt-leaning banger, "FYTY," is available now on all platforms ahead of the Platinum-selling artist's 9/28 EP, no rain, no flowers.
At his freest, both as a songwriter and as a singer, the track blends rhythmic beats with his adroit songwriting prowess, as he finds the silver lining in heartbreak and betrayal.
Keni Titus reveals her divine new single 'Just Keep Driving' // Listen here
Speaking on the creation of 'just keep driving, Keni shares: "This song happened very quickly and kind of poured out of me. It was inspired by an easy summer day filled with simple pleasures with a crush. I wanted to make the perfect song to listen to while cruising in the car, which is my favorite place to listen to music. My best friend Victoria directed the video which captures the fun spirit of the song."
Cairo Announce New Singer, New Single and Special Gig Date
In further news, Rob announces: "We are also pleased to release our brand new single 'Salvation' featuring Kat on vocals, and which will feature on our next album – details of which will be published in due course. We hope you enjoy our new song and video."
Rockshots Records – Norwegian Power Metal EUNOMIA Enter "Another Dimension" w/ Next Single Off New Album "The Chronicles of Eunomia Part 2" Out Now!
"With this song, we wanted to go back to the glory days of bands such as Gamma Ray and Freedom Call, while still putting in some more aggressive "modern" approach as well. We wanted it to be a huge singalong song, but with an epic bridge section that really makes the vocalists shine with some insanely high pitch vocals."
Decant Elevates Sonic Boundaries with Latest Single "Passing"
Hailing from the historic Bay Area music scene, Decant emerges as a rising force in the world of dark pop. The group – consisting of frontperson and vocalist Freddie Bytheway, keyboardist and guitarist Joey Verdian, fellow keyboardist and guitarist Van Jackson-Weaver, and the rhythmic prowess of drummer Thelonius Quimby – shapes a distinctive sound with a new track, "Passing," an artful navigation of the intricate emotional landscape of love and addiction, weaving together haunting melodies and a pulsating electro beat to create a truly captivating auditory experience. "Passing" is available to stream and download worldwide.
ALT-POP SENSATION ISABEL LAROSA RELEASES NEW SINGLE "older" VIA SLUMBO LABS/RCA RECORDS!
In the spring, while winding down a sold-out, nationwide tour with Nessa Barrett, LaRosa released her critically anticipated EP, YOU FEAR THE GOD THAT LOVES YOU. Over the summer, she released her now viral single "eyes don't lie," performed for the first time at both Lollapalooza and All Point East, and was featured on the cover of the ONES TO WATCH Summer Issue.