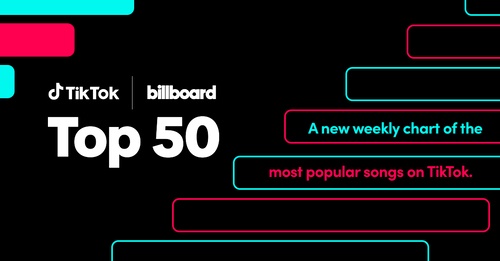 @skopemag news – thursday – september 14, 2023 @ 5 pm est
https://www.facebook.com/SkopeMag/
https://twitter.com/skopemag
https://www.youtube.com/@skopetv2
https://www.instagram.com/skopemag/
APP – Apple iTunes –
https://itunes.apple.com/app/id1465224822?mt=8
@skopemag APP – Google / Android –
https://play.google.com/store/apps/details?id=hr.apps.n207414718
Support @skopemag –
https://www.paypal.com/donate/?hosted_button_id=3APKAKT8K6ETW
DOPELORD: new video "The Chosen One" streaming
October 6, 2023 will see Poland's doom metal giants DOPELORD release their colossal fifth studio album "Songs for Satan" on Blues Funeral Recordings. Following the debut single "Night Of The Witch" and a recent tour as special guests of Vader, today the Warsaw-based four-piece is presenting their new single and video "The Chosen One"!
FIIZ Drops Emotionally Charged Single "Phantom Limb"
Emerging from the lively Brooklyn music scene, FIIZ, the intoxicating electropop duo, unveils their latest creation, "Phantom Limb." Fiona and Isabelle, the creative forces driving FIIZ, channel their musical prowess into a track that shows the depths of human connections, exploring the eerie sensation of being with someone you once knew better than yourself, yet feeling like you're encountering a stranger. "Phantom Limb" is now available to stream and download on all digital music platforms.
Jamila Woods Shares New Single and Visualiser for 'Good News'
Today, Chicago musician and poet Jamila Woods shares "Good News", the third single from her forthcoming third album Water Made Us, out October 13 via Jagjaguwar. Sultry and ethereal, "Good News" was co-written by Jamila, Biako and Jean Placide, and inspired the album's title. "The title of the album comes from one of the lyrics, 'the good news is we were happy once / the good news is water always runs back where it came from / the good news is water made us'," Jamila explains. "For me the song is a lesson in surrender, a lesson I learn from water over and over again." "Good News" comes alongside a nostalgic visualizer and follows last month's anthemic dance track "Boomerang".
PLATINUM SINGER-SONGWRITER JAKE SCOTT UNVEILS EMOTIONAL NEW SINGLE "ONE ON THE WAY"
Platinum pop singer-songwriter Jake Scott today unveiled his emotional new single, "One On The Way," available now on all streaming platforms HERE. An endearing chronicle of a relationship's progression, dreamy guitar underlines the verses as they turn the pages of each chapter in real-time.
Songwriter JB Elwood Unveils Emotionally Charged Single: "I Tried"
Guitarist JB Elwood is back with a powerful and emotionally resonant new single titled "I Tried." With its soul-stirring lyrics and hooky melodies, the song offers listeners a unique blend of soothing yet pop-centered guitar melodies, expertly mirroring the intentional emotions threaded throughout the track. "I Tried" is available to stream and download worldwide.
Acclaimed metal songwriter/drummer Miss Randall premieres video via Wonderland
Heaven Doesn't Want Me," can be interpreted in many ways, but mainly comes from a place of distrust of the status quo and imposing dogmas of others, including religion." Taken from her upcoming EP Desertations Vol. 1 out 11/10/23, Miss Randall reveals "These songs are a starting point for me to reveal my innermost thought patterns in songwriting. Going back to my roots, I focus on pouring my heart and soul into the honest space that is Blues and Southern Rock which have always been my DNA. The desert and open space imagery is an overlying theme that I intend to keep exploring in future releases as well."
UPCHUCK release "FREEDOOM" single – Tour w/ Faye Webster – New album out Oct 13
Atlanta's Upchuck have unleashed their immediate and defiant new single, "Freedoom". The track races with flashing depictions of sprawling street protests, bodies ducking in and out of cover under the glare of police sirens – riffing upon the band's lived experiences while protesting against the state injustices that plague their hometown. "Freedoom" pounces with a sense of youthful hunger that convincingly drags the post-'68 fever-pitch spirit of The Rolling Stones' "Street Fighting Man" into the 21st century.
THE GRAMMY-NOMINATED SISTER DUO LARKIN POE SHARE A NEW ACOUSTIC VERSION OF 'BAD SPELL'
The Grammy-nominated multi-instrumentalist sister duo Larkin Poe are on a high following the reaction to their album 'Blood Harmony'. Achieving their strongest Official UK Chart positions to date – #3 on Americana, #5 on Independent Albums,#10 on both Album Sales and Album Downloads – it also set them on course for their biggest UK shows to date. The sisters, Rebecca and Megan Lovell, made a big impression as guests to Guns 'n' Roses at the BTS Festival in Hyde Park in June, and will return to these shores next month for a major headline tour that culminates with a prestigious London show at the Roundhouse.
Deeper's Careful! Is Available Everywhere Worldwide From Sub Pop
Deeper's Careful!, the group's new full-length album, is available now worldwide on CD/LP/CS/DSPs through Sub Pop.
Careful!, which features the singles and official videos for "Sub," "Build a Bridge," "Tele," and "Fame," was recorded at Palisade Studios in Chicago with help from producer/engineer Dave Vettraino (Makaya McCraven, Lala Lala). This thirteen-track collection of new songs finds the band reshaping facades, splashing color, and sonically testing their limits.
Alkaloid Streaming New Album A Day Early
Alkaloid are metal's maddest scientists. The Bavarian band have crafted songs about what lies beneath the Arctic crust, on top of an ongoing, multi-part saga about a galactic civilization that ascends to god-like levels of domination.
'Numen' is their most intricate, thought-provoking and batshit insane album yet. The 70-minute behemoth hits shelves and streaming platforms tomorrow, but you can listen to all eleven tracks now thanks to our friends at No Clean Singing.
My Violence (mem Sugarplum Fairies) Shares "Unicorn Girls" Single + Video via Galore
Auditorium's new song "Wires and Wires" debuts today with video + New album Life Changer October 27
"My wife faced several significant health hurdles while we were trying to conceive our first child," explains Berger. "Then, when she went into labor, she developed a life-threatening condition called HELLP Syndrome. It's a particularly devastating form of preeclampsia that can lead to stroke and death."
Roe Kapara Shares Chilling New Track, "The Dead Come Talking"
Watch the video for LA-based Swimming Bell's new single "Ash in the Jar," animated by Cody Blanchard!
TikTok and Billboard Partner to Launch the TikTok Billboard Top 50 Chart
Today, TikTok and Billboard announced the launch of the official TikTok Billboard Top 50 Chart, a new weekly chart comprised of the most popular songs on the platform in the U.S. The TikTok Billboard Top 50 Chart is available to all users in the U.S. on TikTok and Billboard.com.
The TikTok Billboard Top 50 Chart is the first official chart in the U.S. to monitor music discovery and engagement on the platform. It is the verified list of the hottest songs on TikTok each week, giving the most accurate record of the current music trends happening in the U.S. market. The chart is based on a combination of creations, video views, and user engagement by the U.S. TikTok community, and will be released weekly on Thursdays.
Jesse Dayton Reveals New Single & Video
Out today, Jesse Dayton's "Talkin' Company Man Blues" is a gritty blues-driven tune that leads with loud guitar riffs and the amplified attitude from a man who's spent his career as the music world's best-kept secret, hiding in plain sight. A true renaissance man, Dayton's resume is as diverse as it comes, having lent his guitar playing skills to an array of artists ranging from legendary music icons Johnny Cash and Waylon Jennings to rock and roll hell-raisers Duff McKagan and Glenn Danzig. He's toured with X, the Supersuckers and Social Distortion. Still, his most recent collaboration with blues siren Samantha Fish finally landed him a #1 Billboard chart position for their duet album Death Wish Blues and sold-out shows across the globe.
GHØSTKID – Release Video for "HOLLYWOOD SUICIDE", UK Tour to Kick Off This Week!
Duran Duran Reveal Official Music Video For 'Danse Macabre.' New Album Out Oct 27. North American Tour Underway
Hitting The Road! Montreal Duo DOOM 'AN BLUE Are Digging "Black Hole Blues" Along The Way In New Music Video
The heavy hooves of Montreal duo Doom 'An Blue featuring drummer Jimmy Antle (Mürtenscythe, Guttrot, Leather Up ) and guitarist Lee Whiskey (Leather Up Your Ass, ex-Mutank) return with a soul-digging dive into the unknown with "Black Hole Blues".
New Today iskwē reflects on love lost yet transformed in propulsive, textured new single, "End Of It All"
First written in Los Angeles with Joey Verskotzi a few years ago as iskwē dealt with a frustrated broken heart while facing the beginning of the unravelling of her marriage, Joey and her collaborated to blend the "frenzy and calm that existed in [iskwē's] heart at the same time."
"I was preparing for the end of something special, while simultaneously hoping for a new beginning all with the same person. The evolution of love and friendship," she explains.
French Female Fronted Sensation Hearscape Unleashes New Video "Promised Me"
Lyon-based sensational progressive pop/rock ensemble Hearscape proudly unveiled their provocative music video for the emotionally charged track, "Promised Me," taken from their acclaimed album "Transient," available via Epictronic.
Trans artist CIDNY BULLENS premieres new video for "Little Pieces" (new album out 10/27 via Kill Rock Stars Nashville)
Cidny Bullens has a new video for his single "Little Pieces" out this week premiering at The Bluegrass Situation. It's the title track of his upcoming Kill Rock Stars Nashville debut, Little Pieces, out October 27. Bullens has had a storied career, from his longtime association with Sir Elton John to singing three songs for the Grease movie soundtrack, (recorded under the name Cindy Bullens). Bullens' candid, moving new memoir, TransElectric: My Life as a Cosmic Rock Star, features a foreword by Elton John and traces his career from his L.A. back-up singer days through his solo career and losing his daughter, Jessie, to cancer at age 11, which inspired his solo album Somewhere Between Heaven and Earth.
Elyrix Recruits Nav for Anthem "Looking At Me" (Out Now)
Elyrix, the dynamic music artist who has been captivating international audiences with his powerful lyrics and emotive music, is set to release his first single in seven months on August 10, 2023. Known for his deep belief in human connection and his relentless drive to overcome life's challenges, Elyrix's music resonates with a diverse range of listeners.
Alt-rock firebrand INGER LORRE knows "Death is a Horizon," New album Gloryland, out 10/3
Rockshots Records – There's No "Prediction" In The Sound Of RAISED BY HAZE's Debut Album "Touch The Sky" Out Nov 2023
Rockshots Records is proud to announce their signing of progressive rockers RAISED BY HAZE for the release of their debut album "Touch The Sky" for release this coming November.
KATIE GREGSON-MACLEOD SHARES NEW VIDEO FOR LATEST SINGLE "YOUR EX"
Following the success of her breakout single 'Complex' which is currently on over 45 million streams & her highly acclaimed EP 'Songs Written For Piano,' Katie Gregson-Macleod now shares the new visuals for her bittersweet new single 'Your Ex.' Continuing the vulnerable and captivating song writing we've all come to love from Katie, 'Your Ex' is an empathic avocation to anyone who has ever questioned the relationship between a partner and their Ex. The video shows Katie transform herself into her Ex's new partner…But in classic Katie style with wit, self-awareness, and a surprise! Holding a mirror up to ourselves in a way only Katie can do, she perfectly encaptures that feeling of comparing yourself to someone else. Watch the music video here.
Danny Towers & DJ Scheme Get it Booming on "Wookiez"