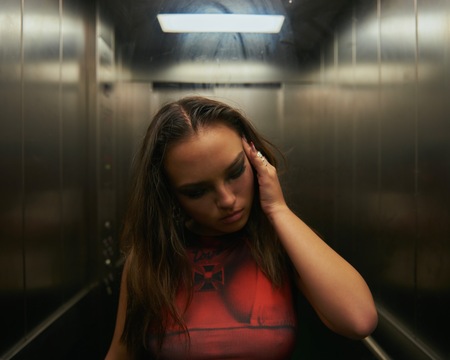 @skopemag news – thursday – september 14, 2023 @ 10 am est
https://www.facebook.com/SkopeMag/
https://twitter.com/skopemag
https://www.youtube.com/@skopetv2
https://www.instagram.com/skopemag/
APP – Apple iTunes –
https://itunes.apple.com/app/id1465224822?mt=8
@skopemag APP – Google / Android –
https://play.google.com/store/apps/details?id=hr.apps.n207414718
Support @skopemag –
https://www.paypal.com/donate/?hosted_button_id=3APKAKT8K6ETW
MUGSHOT Unleashes The Fury On New EP, "Cold Will," Out Nov 3rd
Hard-hitting, outspoken West Coast metalcore trio MUGSHOT has announced plans to release a new EP, "Cold Will," on November 3rd with their new label Pure Noise Records. The furious 5-track, neck-snapping record is an uninhibited commentary on sociopolitical travesties infecting the country, set to the tone of merciless rage and crushing riffs.
OUT NOW: Indie pop band Boston Flowers releases debut album 'Mondegreen' (RIYL: American Football, As Tall As Lions) 
"Mondegreen is a misunderstood or misinterpreted word or phrase resulting from a mishearing of the lyrics of a song. The album walks you through the journey of a life led through young adulthood, including a series of real-life misinterpretations culminating in the final product of an individual's unique narrative."
Daisy the Great Put Their Spin on Sleigh Bells' Indie Sleaze Classic "Rill Rill"
""Tough Kid" is a really special song to us. We've been holding on to this song for a while and as we're putting it out now, it almost seems like our younger selves are teaching us this lesson all over again. The song is about feeling scared that you're not able to keep up, like you're all scrambled up and overwhelmed and ten steps behind everyone else. It's about wanting to be able to handle everything and not understanding how it seems like everyone else can do it all. The song is a wish to talk yourself out of your insecurities. We hope that it can be a safe spot for anyone feeling that way – we've been there and we hope the song can be a reminder to trust your own instincts and believe in yourself and allow yourself space to mess up." – Daisy the Great
JON DEE GRAHAM shares animated video and single for his new album ONLY DEAD FOR A LITTLE WHILE
It's been seven years since we've gotten a new album from Jon Dee Graham. The 5th generation Texan's artistry and accomplishments are well-known throughout his home state and the music community beyond, as a seminal figure in Texas punk and Americana (The Skunks and True Believers), as a hotshot guitarist for other artists, as an explosive performer whose club sets leave no prisoners, and as a singer-songwriter whose range extends from a whisper to a howl. Today, Jon Dee is releasing "see you by the fire," the first single from his new album Only Dead For a Little While, out November 10 on New West subsidiary Strolling Bones Records. It's a full-circle album that brings Jon Dee back to the New West family, where the three albums he released after the turn of the century helped launch him as a solo artist.
Connie Lovatt shares new single, "Kid," featuring Bill Callahan
Today Connie Lovatt, known mostly for her work in Containe, her project with Fontaine Toups of Versus, and her previous band The Pacific Ocean, shares the second single from her new album, Coconut Mirror. "Kid" is a duet with Bill Callahan and you can stream it HERE
Abilene Preview a Track from Upcoming Discography Vinyl Box Set/Digital Release via LandLand Colportage and 795 Media
Abilene was a Chicago-based indie rock/post rock band formed in 1998, originally consisting of Alex Dunham on guitar & vocals, Scott Adamson behind drums, and bassist Craig Ackerman. They recorded and released a six-song self-titled slow-burner on the now-defunct Slowdime label in 2000. Before writing and recording "Two Guns, Twin Arrows," Dunham's former Hoover bandmate Fred Erskine (June of '44, Hoover) joined to play trumpet, and the band evolved musically into something more dense, equally brooding, yet still ambient and subtle in nature. That album was released on the also-defunct 54º40′ or Fight! in 2002.
OUT NOW: Berhana Ignores His Better Judgment On The Sultry "Break Bread"
Today, Berhana shares "Break Bread," a smoothly syncopated new track that warns against the potential pratfalls of moving too fast when swept up in a new romance. Awash in funk bass runs and liquid synths, the cautionary slow jam ultimately surrenders to its more impulsive whims. It's just the latest taste of Berhana's new album Amén: የዘላን ህልም, due for release on October 20 via EQT Recordings. Listen to "Break Bread" here.
Denver-based Jamgrass Band Morsel Reflects on Being Inspired to Pursue Road Life in New Single "Four Wheels"
Denver-based jam-grass band, Morsel continues to roll out their anticipated sophomore album entitled On a Bee Line with the release of the record's third single "Four Wheels." Available via Americana Vibes on September 29, 2023, and produced by Chris Pandolifi of The Infamous Stringdusters, the album follows up a successful self-titled debut release presenting an elevated sound infusing blues, rock, country, and more into their already eclectic sound leaving listeners anticipating a colorful sonic palette by the rising band on the bluegrass and Americana circuit.
Boys Like Girls and Leah Kate Supporting Act SENSES Release Debut EP 'Take Me Out Of Here'
Take Me Out Of Here puts senses at the height of their creative powers. Each song is a rollercoaster of emotions, offering listeners an immersive journey through the band's musical universe. From the anthemic chorus in "sleepwalking" to the intimate, introspective moments in "Can't Find The Words", this EP has something for everyone.
MINOE shares new video for dance banger 'HANDS'
Born from navigating a break-up, HANDS explores the complexity and conflicting nature of a relationship. The video shows MINOE fighting back the tears as she gets ready for a night-out. Sharing more MINOE explained: The hands in the video represent dissociation, as I allow my mind to drift when I go out drinking. I've just been through a breakup and I'm trying to forget everything. In the end I'm left holding my head, crying because as we all know – partying doesn't solve problems!
THE LION'S DAUGHTER Premieres Unnerving Music Video for New Song, "End Credits," via The Circle Pit
CLOUD CATCHER: Everything Is Noise Premieres "Wield The Blade" From Denver Power Trio; Return From The Cauldron Full Length To See Release September 29th
Everything Is Noise is currently streaming "Wield The Blade" from Denver heavy rock power trio CLOUD CATCHER. The track comes off of the band's third full-length, Return From The Cauldron, set for release on September 29th via their own Cauldron Audio Works.
Cloud Catcher Sharpen Heavy Metal Swords on "Wield The Blade"
Folk's Femme Fatale Sarah Segal-Lazar Shares Matthew Barber Produced 'Valleys' LP, a Rumination of Struggle
Her latest album, Valleys, is produced by Canadian folk luminary Matthew Barber. After putting off making it for years, always waiting for the right time in her career, Sarah decided to finally let it out. "I'd say to myself, I'm not wasting these songs. I'm not going to record them until I move to Nashville and get signed, until I move to New York and get signed. And then one day I woke up and realized, I don't want to get to be 50 and be resentful that I never recorded this album. So I reached out to Matt and just went for it."
Submission for Skope Magazine – Katsy Pline
Katsy Pline is a singer and guitarist living in Berkeley, CA. Combining fingerstyle guitar with the glitchy, granular and synthetic processing of contemporary electronics, her instrumental work hews an otherworldly path both celestial and earthbound. Drawing from the melancholic yearning of early country and folk, Katsy's heartbreak ballads spin tales of apocalypse, beauty and loss amidst the ruin of the present.
Toronto Indie Rock Band The Alter Kakers Celebrate Breakup Liberation in 'When You're Gone'
KENYON DIXON RECREATES THE NOSTALGIA OF R&B'S GOLDEN ERA IN NEW "98 VIBES (DO YOU RIGHT)" VIDEO
The video opens up with a flashback to 1998. As VHS-styled footage sets the tone for Kenyon's soulful trip down memory lane, he throws the ultimate 90s cookout to bring fans closer to the R&B they love. Thematically, Kenyon & Tiffany make the most of their second collaboration in the last two years and prove that there's no point in rushing love. In other words, in order to make our best moments last, it's best to take things "nice and slow" like the title of Usher's classic record. (Which heavily influenced Kenyon's modern take on romance and sensuality.)
Chow Lee Reflects on His Super Sexy Summer in "Chow Lee's Life" Video
Hours After The Club is a worthy follow-up to 2 SLIZZY 2 SEXY, his 2022 collaborative project with Cash Cobain. Praised by Pitchfork and Rolling Stone, and earning "Best of 2022" distinctions from UPROXX, The FADER, and more, 2 SLIZZY 2 SEXY combined the sample-heavy sound of the Bronx with the hard-hitting dance beats from New Jersey to change the face of the NYC drill scene.
MINAS nominated for Welsh Music Prize + new single Chatty Patty
Welsh artist MINAS has just been shortlisted for a Welsh Music Prize and will release a new rap/punk infused EP in November.
First single Chatty Patty has just hit stores, would love to know what you think.
Vic Mensa reveals 'VICTOR' album features track list
Vic Mensa officially shared an updated tracklist for his forthcoming sophomore album VICTOR (out this Friday). The new project will include features from Omari Hardwick, Jay Electronica, Common, Rapsody, DIXSON, Lekan, Ant Clemons, D Smoke, and Mr. Hudson. Earlier this week, the multi-platinum selling, GRAMMY-nominated rapper/producer also released an additional single from the record titled "LVLN UP" as part of the NFL and Roc Nation's Songs of the Season initiative through the NFL's Inspire Change social justice platform. Vic's song is the newest addition to the multi-tier, season-long initiative that will highlight superstars and emerging artists of all genres. States Vic, ""LVLN UP" is a centerpiece of the VICTOR album. I made it in Ghana using samples of Ebo Taylor, a highlife pioneer from the 60s & 70s that was a contemporary of Fela Kuti. I produced the record and wrote the hook out there, but it wasn't until I got locked up in early 2022 that I really got the inspiration to complete the record. It's a super anthemic joint so to have it used in NFL Songs Of The Season works perfectly." To celebrate the project, Vic Mensa will be hosting an album release event in his hometown of Chicago labeled as the "The Mensa Melee" in which Vic will set up a boxing ring and put on a boxing exhibition soundtracked by the album. Vic and Omari gave fans a first look at the event in the latest trailer shared on Vic's Instagram account.
Sunny Luwe Drops Uplifting Anthem 'Give A Little Bit Of Your Love' Ahead Of Debut Album
Prepare to be transported to a world of positivity, optimism, and joy as Gold Coast-based First Nations artist Sunny Luwe unveils her enchanting new single 'Give A Little Bit Of Your Love' (Out Now). Building on her impressive discography and recent successes, this track showcases Sunny Luwe's unwavering enthusiasm and feel-good energy.
STINKY Return With New Song/vVideo; Announce Upcoming Shows
After a lineup change at the end of 2022, STINKY is back with a song, 'Moonbow', with more modern influences, blending pop/punk choruses, hardcore verses and big, powerful breaks.
New Single / Collaboration with Doorways for Domestic Violence Awareness
Darius Martin made the jump to LA from his childhood roots in El Paso, Texas and Alamogordo, New Mexico. He is a multi-faceted creative with a degree from the acclaimed Los Angeles Film Institute. His music tows the line between R&B and pop with decadently abstract sonics reigned in by anthemic hooks. Darius Martin has received acclaim from Earmilk, Lyrical Lemonade, Allhiphop, ThisisRNB and more.
Canadian rockers Jaded Truth release new EP; stream in its entirety
With elements of grunge, metal & stoner rock, "Bitter" EP is a continuation of jaded truth's heavy sound. Lyrically, the songs explore the dark aspects of anxiety & dread in modern society. The EP recently premiered via Metal Shock Finland and the feature can be found here.
Exclusive Worldwide Premiere: Canadian Rockers JADED TRUTH – New EP "Bitter"
Italian Post-Grunge Collective ULTRABLAST Release New Single 'My Fault'!
Volcano Records recently introduced ULTRABLAST, a young band with a powerful grunge influence, and today the group is ready to make themselves heard with a new single titled "My Fault."
The track is available on all online platforms and on YouTube, accompanied by a captivating music video. It showcases the strength of a band that, despite a distinct stylistic signature, can explore diverse musical territories. This includes adding European punk influences and echoes of David Bowie, filtered through a sharp vocal delivery and a powerful combination of rhythm and guitars that packs a punch.
Introducing // aimei媚 impresses on her. debut (out today)
Today, Anglo-Chinese talent aimei 媚 bursts her way into the UK scene with her electrifying debut song "V&V".
Although new to the UK scene, aimei 媚, is no stranger to the musical arena, having found great success in the Chinese charts with her former EP. This time round she is reintroducing herself and entering an exciting new chapter as the experimental, genre-diverse artist we hear on this debut.
Grandiose synchronised swimming in Erin K's 'Breathe' video
'Breathe' comes with a Wes Anderson style video which was shot in the grandiose Moseley Road Baths, in Birmingham. The gothic renaissance architecture provides a stunning setting for the synchronised swimmers that accompany Erin's performance in and out of the water.
Polar Son (FKA Porshyne) announce new album "Wax / Wane" + share lead single "Youth" | New album out 8th December
Today, Brighton based atmospheric rock five-piece Polar Son (FKA Porshyne) have shared details of their new album "Wax / Wane", which is due out 8th December. The news marks a new chapter for the band who recently announced their return alongside details of their name change. To mark the announcement the band have shared a new single titled "Youth".
ALBIN LEE MELDAU SHARES THE NEW SINGLE 'HOLD YOUR HEAD UP' FEATURING JACK SAVORETTI
An arena-filling, multi-Platinum Top 10 star in both Sweden and Norway, Albin Lee Meldau has teamed up with the UK's chart-topping singer-songwriter Jack Savoretti for the new single 'Hold Your Head Up'. The duo premiered the song last week when Jack joined Albin on stage at his huge 20,000 capacity outdoor headline show in Stockholm.
DYLAN JOHN THOMAS SELF-TITLED DEBUT ALBUM TO BE RELEASED ON JANUARY 26TH FEATURING THE NEW SINGLE 'RICH BOY'
Dylan John Thomas possesses a gift for writing indie-folk songs which elevate challenging emotions into joyously optimistic anthems. It's a skill that has made him one of Scotland's most hotly tipped talents and in-demand live performers, resulting in six sold-out Barrowland Ballroom headline shows after just two EPs. His popularity is rapidly spreading to the rest of the UK, as demonstrated by his triumphant sets at last month's Reading and Leeds Festivals. Now Dylan's committed and ever-expanding fanbase is set to win a new army of devotees with the news that he will release his long-awaited self-titled debut album on January 26th. The album is launched alongside his brand new single 'Rich Boy'.
MYRKVI — Icelandic Artist Details New Album "Early Warning' Out 27 Oct || + Listen To Title Track Now
A dusky, guitar-driven anthem that sets the tone for the forthcoming record and feels just as indebted to rock music as it does pop, folk and '90s indie, title-track "Early Warning" sees driving percussion, gentle grooves and rhythmic harmonies fused together with an optimistic flourish.
tmdistant is back with his latest single 'the point of dating' // Listen here
Essex-based alternative artist tmdistant showcases his musical versatility by effortlessly blending indie and pop to create an upbeat track that explores modern love. This stunning collaboration with New York producer Abare has resulted in a unique and genre-defying sound that sounds unlike anything we've heard from the 20 year-old.
TONGUETIED announces debut EP BLOOM | 'Selfish Girl' single out now
Tonguetied announces her debut EP BLOOM for October 27th. New preview 'Selfish Girl' is out today.
Completely self-written and produced, 'Selfish Girl' is the latest glimpse into Tonguetied's translucent world. AKA Elena Garcia, her songwriting is that of a diarist, treading a line between a direct and indirect gaze. This is emphasised by the vagueness in the press shots and visuals.
DAFFO REVEALS STELLAR NEW SINGLE ' POOR MADELINE'// LISTEN HERE
Today's release has already had a growing buzz forming around it, with it having picked up over 15,000 pre-saves, following teased snippets online. This highly anticipated drop is attracting fans of tender folk artists like Big Thief and Elliott Smith, due to the dreamy sway of 'Poor Madeline's' acoustic instrumentation and Daffo's melancholic lyrical sentiment.