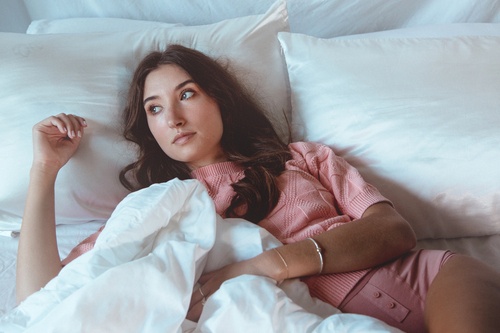 Nashville-based country-pop singer-songwriter Erin Gibney has just released her brand-new single, "You Made Your Bed." She sat down recently with @skopemag to talk about this fantastic song
@skopemag: Tell us about your amazing single, "You Made Your Bed."
Erin: It's a lot different than anything I have released before, and I think it's an honest depiction of the frustrations I've felt over the last few years. I found myself in a friendship with someone who was toxic and made me feel really undervalued. When I decided to walk away from it, I remember them promising that they would treat me better if we stayed friends. That brought up a lot of feelings of frustration and anger for me, because I had given them so many chances to turn things around. This song was created in the height of those feelings.
@skopemag: Are there lyrics in the song that really resonate for you?
Erin: "The tears that you'll cry I've doubled trying to keep us alive." I felt a lot of guilt over walking away from someone even though I knew that they had hurt me. This line reminded me that it's okay to leave relationships with people who don't treat you with respect, and that it's okay to walk away from people you love to protect yourself.
@skopemag: What is one word that you would use to describe how you feel about releasing this single?
Erin: Overall, "freeing" would be the word I would use. I have never shown this side of my music to my fans before, and I am excited – and also nervous – to see how they react to it. I feel like I have been pretty steady with the themes I write about in my music, so this song may come out of left field for them.
@skopemag: Who are your biggest musical influences right now?
Erin: My two biggest musical influences are Kelsea Ballerini and Taylor Swift. They have inspired me to be as vulnerable as possible in my music, and I hope that one day I am half the musician that they are.