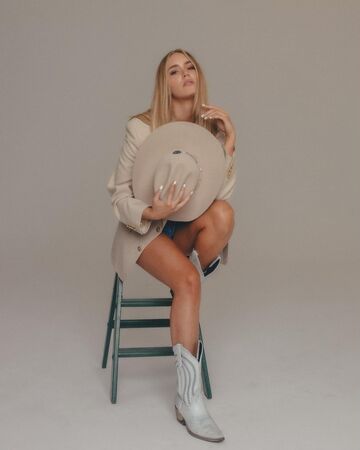 @skopemag news – friday – september 8, 2023 @ 4 pm est
https://www.facebook.com/SkopeMag/
https://twitter.com/skopemag
https://www.youtube.com/@skopetv2
https://www.instagram.com/skopemag/
APP – Apple iTunes –
https://itunes.apple.com/app/id1465224822?mt=8
@skopemag APP – Google / Android –
https://play.google.com/store/apps/details?id=hr.apps.n207414718
Support @skopemag –
https://www.paypal.com/donate/?hosted_button_id=3APKAKT8K6ETW
EMERGING GEORGIA PHENOM BABY JUNGLE UNLEASHES HARD-HITTING NEW SINGLE & VIDEO "NO DISSIN"
On the track, bells toll above gritty 808s as Baby Jungle's incisive bars slice right through the soundscape with switchblade-smooth precision. He alternates his cadences and rhythms barely containing his energy. Through a soon-to-be signature rasp, he urges, "This shit come with the game, no I can't help that," before warning, "I'm about to spaz." The music video directed by COTTO0VERDIDIT brings the song to life on-screen. It follows the rapper as he turns up in several locations with no shortage of cash, designer fits, foreign cars, and a cameo from friend, frequent collaborator, and 2023 XXL Freshman Class cover star, Luh Tyler.
Stream the new album from Swedish indie pop stalwarts The Sweet Serenades
BABY QUEEN SHARES BRAND NEW SINGLE 'QUARTER LIFE CRISIS'
Superstar in the making, Victor Ray has unveiled his new EP, i felt. via Capitol Records. This release finds Victor exploring themes of heartbreak and loss via his innate ability for storytelling and timeless, irresistible vocals. The five-track collection marks the arrival of an undeniable new talent, whose busking performances on TikTok have earned him a dedicated global fanbase of over 2.7 million followers across all social platforms.
Songland & American Song Contest Alum HALIE Releases New Single "Southern Boys"
The new single is a testament to the profound influence of her southern upbringing. As someone who has traveled across the country, flying to Los Angeles for TV competitions like NBC's Songland and American Song Contest, HALIE has had the opportunity to meet a diverse range of individuals in various settings. However, she always finds herself drawn back to her southern roots and the values and experiences that have shaped her.
Cody Cozz Brings the Traditional Country Sound to Mainstream with New Single "I Could Get Used To This"
This standout track showcases Cody's dedication to preserving the traditional country sound while appealing to a wider, mainstream audience. Produced by the acclaimed Craig Campbell and co-written by Cody himself, along with Jason Matthews and Ben Hayslip, "I Could Get Used To This" is a remarkable addition to Cody's growing discography.
LEVENT GEIGER SHARES NEW SINGLE "DESERVE IT"
Following the success of "Look At Me Now", "Bad Days," "2 Dumb Kids," Levent Geiger has quickly secured his exceptional status as one of the most exciting new talents coming out of Germany. His brand-new single "Deserve It," is co-written by Nick Lopez (Demi Lovato, Kygo, R3hab) and Joshua Murty (Luis Fonsi, Nicky Youre, Ryan Ellis) this past summer in a writing session in Los Angeles. Now, the Munich-based artist now releases a carefree love song packed with heartwarming melodies.
Country Riser Ashley Anne Releases Viral New Single "She Ain't Texas"
This infectious track masterfully weaves clever "countryisms" into a tale of relationship betrayal, resonating with fans far and wide. As the buzz continues to grow, Ashley Anne's star continues to rise, with tens of thousands of new fans and critical acclaim.
Hear Cincinnati-based Dust Hunny's heartfelt new single "Ashes in the Medicine Cabinet" out today!
New Single Kayla Krystin "Don´t Be a Hero "
SUFFER YOURSELF: death-doom metal institution shares "Axis Insanity" single
SUFFER YOURSELF will unleash their fourth full-length album, "Axis of Tortures", on September 22nd via Aesthetic Death.
El Artista Lemuell Presenta su último sencillo, "Más Allá"
La anticipación está en su punto máximo mientras el artista en ascenso Lemuell se prepara para presentar su último sencillo, "Más Allá", que promete llevar a los oyentes a un viaje emocional a través de su distintiva narrativa lírica y un impresionante video musical que visualiza su mensaje poderoso. El sencillo marca un emocionante punto de partida en la ya prometedora carrera del artista.
Pop Punk Band Pkew Pkew Pkew Release Earnest New Single "The Night John Buck Hit Three Home Runs"
The pop-punk band of party-loving delinquents Pkew Pkew Pkew drop "The Night John Buck Hit Three Home Runs" today, two weeks out from the September 22nd release of their Siiick Days LP. Aptly titled, this was the same night that vocalist/bassist Mike Warne's grandfather passed away. However, Warne assures, "This isn't a sad song. Don't be fooled. It's about watching baseball with my best pals for as long as life will allow." Having grown up watching the Toronto Blue Jays with his grandparents, he reflects on the family tradition and remarks on how sports are intertwined with life. Baseball catcher John Buck previewed the new single with his three sons, proclaiming that "This song is dope!" and adding that "It's funny how the game of baseball creates special moments that are impactful in people's life! I feel honoured to be the dude that was lucky enough to clip bombs and be a good vibe part of Mike's grandfather's passing. What a gift to put music to memories and tell such a great story."
DOWNES BRAIDE ASSOCIATION Release New Album Celestial Songs & Video For 'Look What You Do'
The fifth Downes Braide Association (DBA) album Celestial Songs is out today. DBA are also launching a video for "Look What You Do" from the album. DBA are Geoff Downes world-renowned musician (keyboards) and multi award-winning songwriter Chris Braide (vocals). The album is available in 3 formats: CD, 2LP and Box Set.
The String Cheese Incident share poignant, high-spirited new album 'Lend Me A Hand'
The String Cheese Incident have released their first full length studio album in six years, and they're doing it with a bang. Lend Me A Hand arrives on the cusp of the band's 30th anniversary, which will officially take place on Dec 31, 2023, 30 years to the day since the band played their first show together.
Ashley McBryde Delivers Highly Anticipated THE DEVIL I KNOW
"We can't wait for you to dig into these songs that found a home on The Devil I Know," shares McBryde. "Every decision that went into it had to pass a gut check, and I'm proud to say this entire record does just that. Thanks for coming along with us on this journey – we're so glad you're here."
Balsam Range's "We'll All Drink Money" tackles environmental greed and short-sightedness
Balsam Range is a group with deep roots in the natural beauty of their western North Carolina home — it's evident from their name alone — so it's unsurprising that, when they came across a catchy, well-crafted song that calls out irresponsible over-development, the quintet would seize on the chance to make it their own. Having done so, it's also no surprise that the resulting single for Mountain Home Music Company, "We'll All Drink Money," embeds its concern for preserving the rural landscape in a driving bluegrass treatment that underlines why the award-winning quintet remains among the music's best-loved artists.
MEET ME @ THE ALTAR SHARE NEW SINGLE "STRANGERS"
Frontwoman Edith Victoria expanded on the track, "'Strangers' wrestles with self-consciousness. It's about experiencing the nagging self-doubt that fuels imposter syndrome or accuses you of not being strong enough to endure what life has a tendency to throw at you. The song explores the sensation that you're missing out on being your true self and reaching your full potential because you can't shake the thought that you're not good enough. Sometimes I catch myself questioning how much further along I might be toward my goals if it weren't for anxiety and self-sabotage."
THE STRUTS RAMP UP THE ENERGY WITH NEW TRACK
Showcasing their unique brand of rock that favors cheek over machismo, in "Rockstar," the band tells the story of a girl who has untouchable energy, backed by massive vocals, crashing percussion, and layers of guitars. The song's protagonist is described in catchy lines throughout the track. "'Cause she's the diamond of the season the original sin / Waiting for some action and the show to kick in," frontman Luke Spiller fires off.
Metric release new single 'Who Would You Be For Me' & announce intimate acoustic show at London's The Courtyard Theatre…
Metric have released their new single, 'Who Would You Be For Me.' The single appears on their forthcoming album Formentera II, out on October 13 via Metric Music International/Thirty Tigers. The album is the surprise follow up to Metric's 2022 album Formentera. In addition to the new single, both 'Nothing Is Perfect' and 'Just The Once' have been released in the past few weeks.
Skip Ewing Releases "Road Dog" Today, Friday, September 8
Critically acclaimed singer/songwriter, Skip Ewing released his new song "Road Dog" today, Friday, September 8, 2023. The track, which will be featured on his forthcoming album Road To California early next year, was inspired by Ewing's beloved dog Shotgun, named for the seat he likes to occupy.
Distortion Music Group is Proud to Release the Stand Alone New Single "IKU-TURSO" from Finland's Winter War Machine Wolfheart
TONE STITH RELEASES NEW EP 'P.O.V'
The EP serves as a peek behind the curtain and an opportunity for Tone to let his sincerity shine. In a world where people are afraid of being committed and are more focused on toxic love, Tone wants to be the person that reminds everyone it's ok to love somebody unabashedly and be loved by somebody in return. He's excited to share his thoughts from his own P.O.V.
Indie-Folk Band Flyte Release New Single "Amy"; Announces New US Headline Dates
Situated in the garden of their former flat share in Clapton, London, Will Taylor and Nick Hill wrote "Amy", a lucid guitar laden song about worrying how they're going to pay rent and wondering what the future holds for a modern musician. In transit, breaking up, while weathered old rock stars advertise fast cars, lead singer of Flyte, Will sings, another lens into the critically acclaimed bands third self-titled album, set for release on 27th October 2023 via Nettwerk.
Irish Musician Dom Martin Releases "Belfast Blues"
"Buried In the Hail," Dom Martin's third studio album, will be released by Forty Below Records. Recorded at Golden Egg Studios in Ireland, the album was produced in Dublin by Grammy-Nominated producers Chris O'Brien and Graham Murphy and co-produced by Dom Martin. Very much steeped in the Roots, Americana, and the Blues genres, many of the tracks on the new album possess an almost cinematic theme.
Lillie Mae & Family release new album 'Festival Eyes,' share music video for title track
Lillie Mae & Family have released the acclaimed singer-songwriter / multi-instrumentalist's eagerly awaited new album Festival Eyes, out now via S || C Records. Today's release is accompanied by an official music video for the title track, which is streaming now at YouTube. Recorded in Dallas, TX with producer Beau Bedford (Paul Cauthen, Tanner Usrey, Orville Peck), Festival Eyes will be supported by a busy live schedule, which includes return to the high seas on the upcoming Outlaw Country Cruise 8, sailing February 4-10, 2024 from Miami, FL to Puerto Plata, Dominican Republic and San Juan, Puerto Rico aboard Norwegian Pearl. For updates and additional information, please visit lilliemaemusic.com.
New Music This Week from Olivia Rodrigo, Carly Rae Jepson, Sparklehorse, Ashley McBryde and More
New Releases for September 08, 2023 – Here are the AllMusic editors' picks for the most noteworthy releases this week. Looking for more? Visit our New Releases page.
ZZ Ward Releases 'Dirty Shine,' Ushering a Fresh Era for the Renowned Artist
Today, ZZ Ward's highly anticipated album 'Dirty Shine' has officially landed on streaming platforms, released via her own Dirty Shine Records. A cinematic 11-song album, spilling over with an intoxicating cocktail of bold electronic textures, rugged hip-hop beats, fierce rhymes and pop hooks, acoustic Delta blues riffs, sensual R&B singing, and juke joint harmonica, 'Dirty Shine' represents a new chapter in ZZ's career, as she embraces life as a new mother and removes the constraints of the major label system.
GREGORIAN "THE WORLD'S MOST SUCCESSFUL CHOIR" RELEASE SECOND SINGLE "PIE JESU" FT. NARCIS
GREGORIAN—"The World's Most Successful Choir"—have today (September 8) released the second single, GREGORIAN ft. Narcis – "Pie Jesu," from their forthcoming new album PURE CHANTS I out September 29 on BMG.
Nell Mescal Shares New Single 'Teeth'
"TEETH is a song about when you leave the ending of a friendship/relationship too late and there's no more trust left" says Nell. "It's about the moment where you decide enough is enough".
Logan Ledger's dazzling new album out now
Today, Logan Ledger releases his second album Golden State, a ruminative and graceful 10-song collection steeped in many of the ineffable qualities embodied by California: wild-eyed idealism, uneasy predictability, and the infinite promise of rebirth and renewal.
OUT NOW: KILIMANJARO & Junior Simba Unite on Afro-Inspired "Channel Z"
Today, KILIMANJARO and Junior Simba release their new collaborative single, "Channel Z," out now via Diplo's house/techno label Higher Ground. It's the first time the two artists, who both excel in crafting Afro-inspired house and club music, have officially come together on a release.
Yacht rocker Kayla Williams nods to the grooves of the past on pop single "Come Close"
"'Come Close' is a summer anthem! I wanted to write a really upbeat, catchy and danceable tune with a retro feel but through a pop filter. Lyrically it's about those good chemicals you get flooded with when someone you're into comes close. It's lovey dovey, flirty and one of the most feel-good songs I've ever written."
New Album: Patoranking "Manifesting Greatness" (Rolling Stone) on World Best
Raking in over 500 million YouTube views, a quarter of a billion DSP streams for his previous 2020 album Three, Nigerian star Patoranking lives up to his anointed moniker "World Best" from his devoted fans, a following of over 8.8 million on Instagram alone. Through his long standing reputation of layering afrobeats, dancehall and reggae, the Lagos-born artist is in a class of his own. He was instantly drawn to the pulsating native rhythms of galala, an uptempo reggae-inspired music and dance that took over his streets in the 1980s and 1990s. His fourth studio album, aptly titled World Best, is a masterfully modern culmination of this genre fusion – driven by love, life and conscious lyricism.
Indie Sibling Duo Durry Release Debut Album, Suburban Legend
Suburban Legend delivers angsty tracks that will transport you back to the days of iPod Shuffles and shopping trips to Spencer's. From the elder emo's anthem "Mall Rat" to the anti-establishment banger "Coming of Age," the album deftly navigates a variety of 21st century problems with a heartfelt-yet-ironic edge. Thanks to their 7-year age gap, siblings Austin and Taryn Durry are able to tap into core memories of Millennials and Gen Z, respectively. On "Mall Rat," Austin reminisces about a mall that smells of "hair dye and Cinnabon," a lethal combination that will give war flashbacks to anyone born before 2000.
EVERCLEAR – New Album 'Live at The Whisky a Go Go' Out Now // Releases Powerful New Single "Sing Away"
"I had heard about this little boy who had a colostomy bag because of issues that he had been born with, and he had gotten bullied so bad that he went home and killed himself. I mean, he was 10 years old," Alexakis shared with PEOPLE about one of the many stories that inspired him to write the song. "As a parent, I don't see how you go on living. I really don't know how you go on." He added, "When it came time to put out this live record, I wanted to record 'Sing Away' with Everclear because it has always felt like an Everclear song. I wanted to do it really heavy. And so, we did, and I just love the way it came out."
KES Releases New Single "Banga" & Kicks Off US Tour Tonight
"My ultimate goal is to continually push boundaries and shatter barriers within the realm of Soca music," said Kes. With the diaspora experiencing unprecedented growth, my aim was to seamlessly blend elements of African and Trinidadian sound, to bring to you this 'Banga.'"
SEP 8th East coast singer-songwriter Norma MacDonald finishes the ethereal song "The Heart Wants" after 12 years in the making
"The Heart Wants" was actually a song that was written back in 2011. However, it never fit in with her release at the time (her third album, Morning You Wake). Over the years, MacDonald tried rearranging and producing the song in different ways but it didn't seem right. Luckily, MacDonald's band and producer Dan Ledwell didn't give up on it and saw her vision through, capturing that dreamy sound that kept slipping through their fingers until now.
NIGHT CROWNED – Announce New Album And Unleash First Single; "Tales" To Be Released November 10 On Noble Demon!
Canadiana singer Kellie Loder shares a sweet love story about an old flame on "When It Comes to You"
Loder's highly anticipated fourth studio record is set to drop in 2024. Elevating themselves to new heights, the upcoming album is a stunningly crafted masterpiece with stories of love, heartbreak, life and transitions. "When It Comes to You," the album's lead single gives listeners a glimpse of the pure authenticity of one of Canada's most promising and celebrated songwriters.
"When It Comes to You" was written during the height of lockdown, when Loder reconnected with an old lover. After all those years, it took a global pandemic to discover that they felt the same things for her that they felt years ago.
TYLER CHILDERS' NEW ALBUM RUSTIN' IN THE RAIN IS OUT NOW
Already receiving critical attention, Childers recently spoke with The New York Times, who praises, "His songs with roots in bluegrass, Southern rock and Appalachian tradition have pushed the boundaries of country music and even his own fan base, while cementing him as one of the most successful touring and streaming artists in his field—without the aid of radio," and continues, "when he sings live, his eyes burn with the ferocity of a preacher, and fans hang on to every word."
JOEY MONTANA REGRESA CON "TUS MENTIRAS"
El renombrado artista Joey Montana se prepara para sorprender a sus seguidores con el lanzamiento de su nuevo sencillo titulado "Tus Mentiras". La canción llegará a oyentes de todo el mundo, prometiendo cautivar con su estilo característico y letras impactantes. En "Tus Mentiras", Joey Montana explora el tema de las decepciones amorosas y la traición. La canción relata la historia de una relación marcada por las falsedades y engaños, con un tono sincero y directo que resuena en cada verso.
Steve Miller shares unreleased song from "The Joker" 50th anniversary deluxe; album out next week
Steve Miller has shared "Mama Church (A Cappella)," one of eight previously unreleased songs featured on J50: The Evolution of The Joker, a new box set honoring The Joker's 50th anniversary while chronicling the artistic journey that led to its creation. "Mama Church (A Cappella)" was recorded on a 4-track in a hotel room on April 21, 1972.