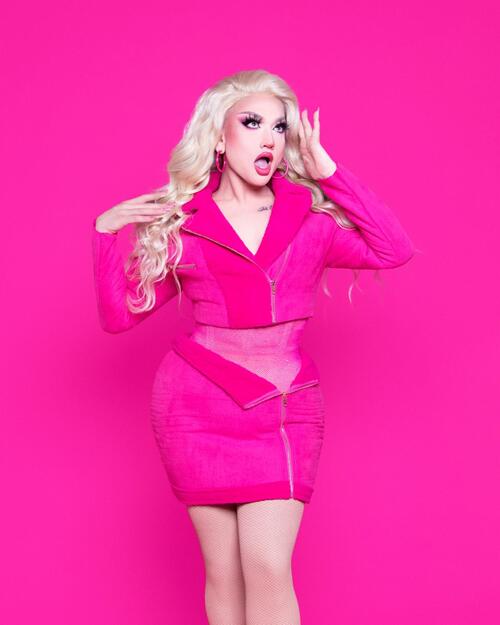 @skopemag news – thursday – september 7, 2023 @ 4 pm est
https://www.facebook.com/SkopeMag/
https://twitter.com/skopemag
https://www.youtube.com/@skopetv2
https://www.instagram.com/skopemag/
APP – Apple iTunes –
https://itunes.apple.com/app/id1465224822?mt=8
@skopemag APP – Google / Android –
https://play.google.com/store/apps/details?id=hr.apps.n207414718
Support @skopemag –
https://www.paypal.com/donate/?hosted_button_id=3APKAKT8K6ETW
AZTLAN Release New Official Video For 'Revolucionarios'
Revolucionarios, from Mexican folk/death metal group Aztlan, is taken from the album Revolución. The concept of Aztlan is to expose the Mexican culture from ancient times like Aztecs and Mayan to the present day with the sound of Mariachi and Prehispanic Music through a world full of mysticism.
UK Viral Band Tors Shares "Miracle" out now!!
Devon's uplifting arena-ready trio Tors today get a new chapter in their story underway as they release their new single 'Miracle' – their first for Glassnote Records (Mumford & Sons, Two Door Cinema Club, Jade Bird). The band are perfectly positioned for the new stage in their rise, which has already seen them earn Radio 1's Introducing Track of the Week, a Radio 2 playlist, a huge tour as guest to Sam Ryder, 500K followers across social platforms and 25 million video views, primarily for their always impressive a cappella performances.
HOWLING GIANT release next video single 'Aluminum Crown'
HOWLING GIANT release the next heavy rocking video clip 'Aluminum Crown', taken from the Nashville, Tennessee cosmic stoner metal trio sophomore full-length "Glass Future". The album is slated for release October 27.
Jeff Plankenhorn Unveils Single "The Mess" — New Disc Drops 9/29
Jeff Plankenhorn is pleased to announce the release of his new single, "The Mess," from his 4th album, Alone At Sea, which will drop September 29th via Blue Corn Music. Jeff will be taking his show on the road, this September, making several appearances at the Americanafest in Nashville.
VOIVOD Launch New Video For "Fix My Heart (2023 Version)"
Melanie De Biasio Shares New Single "Mi Ricordo Di Te" / New Album Out Oct 13 via Le Label
Dive into a new musical voyage with "Mi Ricordo Di Te", her first piece sung in Italian. Her soothing and sensual voice sings the memory of a loved one on a mesmerizing melody… "I don't want something new, But only to remind me that it has always been… I remember you".
Julia Wolf Releases Captivating New Track "Wishbone"
Following the release of her captivating debut album Good Thing We Stayed, indie-pop darling Julia Wolf returns with new single "Wishbone." The track captures Julia's effortless ability to fuse vulnerable lyricism with a hard-hitting production of live drums and electric guitar, reminiscent of her alt-rock roots.
Bad Suns Share Vibrant New Single "The One I Used To Love" Ahead Of Tour W/ The Band CAMINO
Today, indie-pop mainstays Bad Suns are back with their first new music since last year's cinematic album Apocalypse Whenever with new single, "The One I Used To Love". Produced by Ben Allen (Matt & Kim, Walk The Moon, Cut Copy), the vibrant alt-pop jam features the band's beloved airy Stratocasters, fast-paced drums, and signature dynamic interplay. Frontman Christo Bowman muses,
Dominique Fils-Aimé Shares Community-Driven Video For "Our Roots Run Deep"
SIPHO. Releases New Single "LOCK IT IN (NO REGRETS)"
"We just went straightforward with this one," shares SIPHO. on the new single. "It's a character piece, but this is almost a part of me. It's me being an overt kind of villain. Sometimes you have to be mean — like, 'I did this thing for myself, my bad'. It's brash, and psychotic, and in your face, but in a classy way."
TODAY Legendary Canadian Singer-Songwriter Jimmy Rankin Shares Joel Plaskett Produced Single "Harvest Highway"
On Harvest Highway (Out Oct. 13), Jimmy Rankin hits the road again, time traveling and traversing far-flung destinations—along with his native Nova Scotia—through his singular brand of East Coast folk-rock. He nods to Nova Scotia's Highway 101—running through the fertile Annapolis Valley and down the southern shore of the Bay of Fundy—with the album's wistful title track, an Americana-tinged road tune with one eye on the asphalt and one on the figurative rearview mirror.
DEFCEE ANNOUCNES NEW ALBUM 'THE GOLEM OF BROOKLYN ORIGINAL SOUNDTRACK'
Chicago lyricist Defcee and producer Messiah Musik have announced a new album, The Golem of Brooklyn Original Soundtrack, for September 29th via Closed Sessions. Fully produced by Messiah Musik, The Golem of Brooklyn Original Soundtrack is a companion piece to Adam Mansbach's (Go The Fuck To Sleep) new novel of the same name. Defcee uses the book and its characters to examine Jewish-American culture in all its beauty, ugliness, and the spaces in between.
Jordi Returns with "Just A Friend"
Recently, Jordi gave her over 15 million social media followers what they'd been asking for, the track she'd been hinting at dropping for a few weeks. "Just A Friend" was released via ONErpm just prior to Labor Day and had garnered over 51k presaves. Instantly upon release, the track was getting added to playlists across all DSPs including Apple, Amazon, Pandora, Spotify and Tidal and SiriusXM's Mikey Piff has played the track on his Hitbound show.
Izzy S.O shares superb new video for 'Silly Me'
Infectious and buzzy, the track is an enticing display of bold guitar riffs and cathartic songwriting, putting London-based Izzy S.O firmly on the map as an artist to watch.
Dori Freeman Announces 5th Album 'Do You Recall' + Shares Title Track
Having sharpened her vision of Appalachian Americana, ranging from the country traditionalism of her self-titled debut in 2016 to the amplified folk of Ten Thousand Roses in 2021, it's a sound that nods to her mountain-town roots in Galax, VA where she grew up and still resides to this day, even as it reaches beyond them. Freeman continues creating her own musical geography with Do You Recall, the songwriter's most eclectic—and electric—record yet.
Izzy Bizu Releases New Single "Goodbye Hello"
"'Goodbye Hello' is about unleashing the fear of letting go of the one love to find that love will find you again," shares Izzy on the new single. "I always said to people I've dated, promise to let go before it gets bitter, so we can look back and appreciate all that we had. I used to believe in forever and now I believe in beautiful moments and accept we have to let go to experience the best parts of love… after a goodbye comes a new hello and the act of letting go."
Great Lake Swimmers Share Video For "Promise Of Spring"
The band also announces a new deluxe edition of Uncertain Country. Uncertain Country (Deluxe) will be released on September 29, 2023, and feature new acoustic versions of six album tracks: "Uncertain Country," "When The Storm Has Passed," "Swimming Like Flying," "Riverine," "Respect For All Living Things," and "Flight Paths."
Chow Lee Shares a Glimpse of His Crazy Life in Latest 'Hours After The Club' Video
A master of X-rated flexes with a buoyantly melodic flow, Chow Lee is the New York drill scene's most eligible bachelor. Laying out his first world problems in a stylish new video, the rising hitmaker shares "Chow Lee's Life," a new video from his album Hours After The Club. Departing from his usual "Sexy Drill" style for some late night trap vibes, Chow reflects on his long list of semi-relatable day-to-day conflicts: his phone won't stop ringing, he has too many girlfriends who convince him to do drugs, and faces irreconcilable differences with his favorite girl: "I ain't got no guidance, money and guns is my only items/Like I wanna stay in the trap all day, and she wanna fly to the tropics," croons Chow. In the video, Chow hangs backstage with a beautiful woman, delivering his rhymes in backdrops that alternate between a Twin Peaks-style red room and a Hype Williams-esque futurescape. "Chow Lee's Life" arrives as the rapper prepares for Hours After The Club (Deluxe), coming this Fall.
NEW LYRIC VIDEO FROM PROFESSOR OF CLASSIC ROCK CARL BALDASSARRE "A LITTLE BIT OF HEAVEN" OUT NOW
Mutual Benefit Shares New Single & Video For "Untying a Knot"
Lagoona Bloo Releases New Single "Elle Woods"
"Growing up as a queer, Mexican-American kid from the South, I felt underestimated and overlooked most of my life," shares Lagoona. "For this album, I wanted to write a song about having to overcome this and one of my favorite characters who is underestimated but triumphs in the end is Elle Woods from the iconic movie Legally Blonde. I immediately wrote the lyric "Baby, I'm a star! What, like it's hard?" and the song wrote itself! 'Elle Woods' is one of my favorites on the album right now and I hope that people not only love the references to the iconic blonde but take away the fact that anyone can 'Do it like Elle Woods.'"
HARMS WAY share "Undertow" single/video ft. KING WOMAN
Of the single, the band reveals, "'Undertow' looks at the cycle of life and death, and one's process of coming to a space of acceptance with the latter. While we can argue that self-preservation is inherently human, finding peace in death and dying brings us that much closer to humility and our shared humanity."
Tropical house flavour beats from WNDR
The newly released single 'Falling Down' incorporates much of WNDR's same recipe – catchy synths, a deep bassline and a strong, melodic female vocal – and highlights his ability to create catchy, deep and moody house tracks. In this case, the single is an experimental foray into the world of house, showcasing his darker side and creating an emotive feel for the listener.
Tropical house flavour beats.
ZAE FRANCE DROPS NEW MUSIC VIDEO "WHOA"
RAT KING: Decibel Magazine Premieres "Vermin"
Decibel Magazine is currently streaming "Vermin" from Seattle deathgrind trio RAT KING. The scathing new hymn comes by way of the band's Psychotic Reality full-length, set for release on September 29th via Satanik Royalty Records.
Lily & Madeleine share aching track "No Part of Me" out now ahead of 5th LP
"No Part of Me" out today, prioritizes independence and self-love over an unhealthy relationship. Over smooth, orchestral production that builds as it progresses, the song's thesis can be heard in the searing line, "Feels like my love for you's just sympathy." Madeline says the honest track is about, "Falling out of love and realizing perhaps love was never really present in a relationship, and choosing yourself." There's a clear sense of relief that runs through the track. Madeleine continues that the track, "feels like when the train finally arrives at the platform, with a rush of wind, a burst of light, and a sense of relief." Though the lyrics are quite sad and straightforward, Madeline says the track is a necessary moment of liberation from negativity, adding, "the song is really meant to contain all of the joy and humor that can also be found in the closing of one chapter to usher in a new one."
Mutual Benefit Shares New Song & Video "Untying a Knot" / New Album Out Oct 6 via Transgressive
New York-based singer, songwriter and multi-instrumentalist, Jordan Lee, aka Mutual Benefit has today shared his new single and the accompanying video, "Untying a Knot". The track, which arrives with a video directed by Kai Macknight comes lifted from the forthcoming album, Growing at the Edges which is out via Transgressive on October 6. It follows earlier singles, "Little Ways" and "Wasteland Companions" which found support at Paste Magazine, Stereogum, Brooklyn Vegan, Uproxx, Under the Radar Magazine and more.