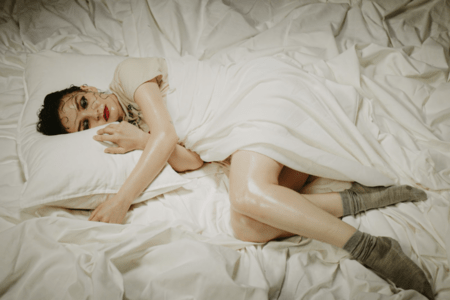 @skopemag news – friday – september 1, 2023 @ 12 pm est
https://www.facebook.com/SkopeMag/
https://twitter.com/skopemag
https://www.youtube.com/@skopetv2
https://www.instagram.com/skopemag/
APP – Apple iTunes –
https://itunes.apple.com/app/id1465224822?mt=8
@skopemag APP – Google / Android –
https://play.google.com/store/apps/details?id=hr.apps.n207414718
Support @skopemag –
https://www.paypal.com/donate/?hosted_button_id=3APKAKT8K6ETW
SPIRIT OF THE BEEHIVE RELEASES I'M SO LUCKY EP
Philadelphia's SPIRIT OF THE BEEHIVE has released their new EP, i'm so lucky, their first project since their breakout out ENTERTAINMENT, DEATH. A band at its most lucid and emotionally transparent, work on i'm so lucky started during a transitional period in the members' lives. In the summer of 2022, Schwartz and Rivka ended their romantic relationship after being together for over 10 years. "For the first three or four months after it ended, it was pretty rough," says Schwartz. "I don't know if anybody was sure we would continue doing the band. But then we sorted it out slowly and we just all wanted to get back to work." While SPIRIT OF THE BEEHIVE splits up writing and vocal duties between their three members, both Schwartz and Ravede penned lyrics that primarily dealt with the dissolution of their romantic partnership.
CHRISTIAN FRENCH RELEASES NEW EP 'THE SPACE BETWEEN' & SHARES NEW MUSIC VIDEO FOR "MORE OF IT"
Little Thief release music video for new single 'Geronimo'
ODD CIRCUS: Avant Rock Trio Releases New Psychedelic EP Viridian
IGNITED Share New Track "Uncontrollable"
Stockholm-based heavy metal band IGNITED is now streaming the second single off their upcoming new album, Cradle of the Wicked. "Uncontrollable" adds an extra dose of adrenaline to the band's energetic trad/NWOBHM sound.
Guitarist Dalton Casto comments on the song, "The lyrics draw inspiration from optimistic visions of the future, which are often disrupted by unforeseen changes. It suggests that an excess of confidence can lead to deception and a sense of complacency. The presence of external influences, symbolized by the rolling of dice, can result in losing one's sense of direction and feeling adrift."
Emma Ogier Reveals New Single "Too Young For That"
YNP MAINE DROPS PROPULSIVE NEW SINGLE AND VIDEO "AVENTADOR"
Kaspa Takes Aim At The Overuse Of Smartphones With A New Single "Head In A Box" FT. Locksmith
MA's Kaspa follows up his latest singles Warrior and Opinionated with a new track taking aim at society's overuse of smartphones Head In A Box FT. Locksmith. Both emcees unleash notable bars over Dansonn's dynamic production. "Growing up in the 80's & 90's it was our tv's that played a large roll in receiving information and shaping our thoughts. But now it's our phones which remain in arms reach all day, everyday. The reliance and addiction has obviously reached an all time high. Denying people the ability to learn to think for themselves. It's time to get our heads from the box" says Kaspa. This track will be featured on his upcoming album Beautiful Chaos coming soon. Check it out now on your preferred digital streaming provider.
Thrash Metal old-school outfit Lomor release new music video "Broken Eternity"
Australian Indie-Rockers Last Dinosaurs Return With The Motorik New Single + Video "Afterlife"
King Falcon meld indie-rock adventurousness with classic rock swagger on self-titled debut
Coming straight out of Queens with an exhilarating blend of modern rock and a hint of vintage guitar, the NYC based outfit King Falcon has announced their much-anticipated self-titled, debut album, out October 27th via Mascot Records. Melding indie-rock adventurousness with Classic Rock swagger, King Falcon's ultra-catchy songwriting recalls artists like Black Keys, Jack White, Cage the Elephant, The Strokes, Royal Blood, and The Killers.
Doris Anahi Returns With New Single "Desahogándome"
Icona Pop Release Sophomore Album 'CLUB ROMANTECH' Today!
Global chart-topping duo Icona Pop return with their highly anticipated sophomore album, CLUB ROMANTECH, out today via Ultra Records / Iconic Sound Recordings / TEN Music Group, and led by the infectiously quirky dance banger, 'Stick Your Tongue Out.' Jam-packed with 15-stellar in your face dance anthems, CLUB ROMANTECH offers fans the quintessential end-of-summer party album. To celebrate the album's release, Icona Pop will be DJing tonight at New York City's hottest nightclub, The Stranger.
Average Joes Entertainment Signs Steven Champion + Releases Debut Single/Video "Tired Of Losing"
Country singer/songwriter Steven Champion, formerly known as Tainted Lyric, has signed a deal with Nashville-based record label Average Joes Entertainment. In conjunction with the announcement of his signing, Champion shares his debut single, "Tired Of Losing," along with an official music video exclusively premiered by Taste Of Country. The single is now available for purchase and stream on all major digital platforms!
Music Submission – Vanilla by Ninali
Saint Pacific Shares Video for "Blue" out Today!
Escape The Fate comes Out Of The Shadows!!!
Iconic rockers, Escape The Fate, are proud to release their highly anticipated album, "OUT OF THE SHADOWS," on September 1, 2023. This thrilling musical journey has been commemorated with a nationwide tour of the same name, featuring an impressive support lineup including D.R.U.G.S., Point North, Stitched Up Heart, and Garzi.
Birthh shares cinematic third LP 'Moonlanded' out now + hopeful track "Supercharged"
Today, Brooklyn-based alt-pop artist Birthh shares her cinematic, kaleidoscopic third studio album Moonlanded out everywhere now. Alongside the full project, Birthh shares the acoustic, hopeful track "Supercharged" out now. The dynamic, genre-bending LP is a culmination of Birthh's own process of self-discovery and growth as she envisions the person she wishes to become.
Alt-Folk Songwriter Lawson Hull Shares Soul-Searching Single + Video "Strange" 
OUT NOW: Adriatique & WhoMadeWho Team Up For New Single 'Miracle' via RÜFÜS DU SOL's Rose Avenue Records
Today, Swiss electronic duo Adriatique and Danish trio WhoMadeWho release their new collaboration 'Miracle' out now via RÜFÜS DU SOL's Rose Avenue Records.
LAUREN MAYBERRY RELEASES DEBUT SOLO SINGLE "ARE YOU AWAKE?"
CHVRCHES' vocalist Lauren Mayberry today releases "Are You Awake?", the first music she has ever recorded and shared as a solo artist. An unadorned, aching ballad that puts Lauren's voice at the forefront, it marks a stark departure from her band's signature sound. The song was co-written with Tobias Jesso Jr. and Matthew Koma, who also produced – and was mixed by Mark 'Spike' Stent.
Bloomr deliver anthem for recovering Catholics with "When They Are Done"
Baltimore-based indie rock quartet Bloomr have released their fourth single, "When They Are Done," to digital streaming platforms. As in the case of all the singles, the song was written by Brian Scott, co-produced by J. Robbins, and mixed and mastered by the Animal Farm UK in London, England.
Archive Share New Single & Video "Vice" / Announce 'Call to Arms & Angels (Deluxe Edition)' Out Oct 6 via Dangervisit
POTE BABY SHARES HARD-HITTING NEW SINGLE "I LIKE"
"I Like" serves as the follow-up to Pote's adventurous visual aid for "Too Many Times" off of Vol. 1 of his popular mixtape series. This time around, he effortlessly glides across slow-burning production, turning a melting pot of his influences into a throbbing heater. "I Like" captures the thrill, joy, and release of his three favorite things: money, women, and jewelry.
RAWAYANA & COLOMBIAN STAR, GOYO, UNVEIL "BESOS RICOS"
TAYLOR MCCLUSKEY Releases Rocking New Single "Reflection"
Prolific actor and alternative rock artist TAYLOR MCCLUSKEY is back with a brand new single titled "Reflection." The grungy-rock anthem is a taste of his forthcoming 20-track record, produced in collaboration with the legendary Glen Robinson, known for his work with luminaries like Keith Richards, George Martin, Dave Grohl, and David Bowie. Details of the album are to come.
Finnish Melodic Doom Heavyweights KAUNIS KUOLEMATON Announce New Album; Share Music Video For First Single
Finnish heavyweights KAUNIS KUOLEMATON have announced the release of the band's brand new album Mielenvalta, which will be coming out on October 13 via Noble Demon.
Thought-provoking Hopeful Anthem about Climate Change
Sweet Imperfections is the musical project of singer songwriter Bri Schillings. Bringing a sense of healing, wonder and adventure, her music oozes a richness through her sultry, soulful voice, creating something that she describes as sensual indie rock.
BREAKTHROUGH SINGER SONGWRITER LEAH KATE UNVEILS POWERFUL NEW SONG AND MUSIC VIDEO FOR "UNBREAKUP"
Mylie Taylor Confronts Mental Health on Vulnerable New Single "Better Yet"
"Wish I didn't hate getting older, so many didn't get the chance," she sings on "Better Yet," a heavy song with complex emotions surrounding mental health.
TERMINAL DUSK Unveil Haunting Video For "Marionette"