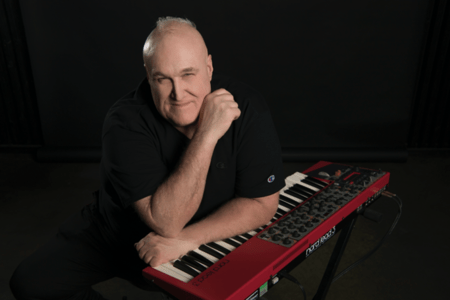 Kirk Covington aka Capt. Kirk. is still firing on all cylinders! This is after decades of being a sideman at the forefront of Contemporary Jazz and Fusion music. Performing with legends like Joe Zawinul, Robben Ford and Allan Holdsworth, The Texas native continued to tour the world as a member of Fusion superstars, Tribal Tech. Striking out on his own, the "Capt." has four solo albums to date, The latest, "Capt. Kirk and the Devil Horns" is a tour-de-force of his immense talent as a singer, pianist, drummer and songwriter.
https://kirkcovington.hearnow.com/
The "Devil Horns" project is 1970's Chicago meets Weather Report, with the Pop sensibilities of a forgone era of classic compositions. With original songs and exciting arrangements of Pop vocal pieces, "Capt. Kirk and the Devil Horns" delivers a solid look at the huge pool of talent that Covington draws upon.