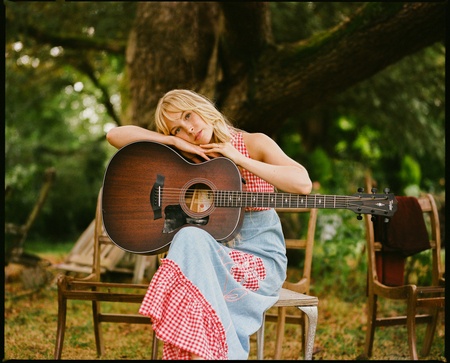 @skopemag news – thursday – august 31, 2023 @ 12 pm est
https://www.facebook.com/SkopeMag/
https://twitter.com/skopemag
https://www.youtube.com/@skopetv2
https://www.instagram.com/skopemag/
APP – Apple iTunes –
https://itunes.apple.com/app/id1465224822?mt=8
@skopemag APP – Google / Android –
https://play.google.com/store/apps/details?id=hr.apps.n207414718
Support @skopemag –
https://www.paypal.com/donate/?hosted_button_id=3APKAKT8K6ETW
Since its inception, Metok Music has been committed to providing exceptional music for their fans. They understand that music is not only a form of entertainment but also a powerful means of expressing emotions and connecting people from all walks of life. With this understanding, Metok Music has been dedicated to curating a diverse and extensive collection of music from various genres, eras, and cultures.
Unveils "Tears of Earth" – A Profound Ode to Nature's Plight
Visionary musician and composer Max Enix has released an impactful single, "Tears of Earth," extracted from the highly acclaimed album "Far From Home," now available via Wormholedeath. The evocative track offers a powerful perspective on the beauty of nature, the environment, and the unfortunate impact of human actions.
Adam Lytle Shares Video for "Highway Nightmare" via Earmilk | 'This Is The Fire' LP Due Out Oct. 20
Duran Duran announce new album 'Danse Macabre' and share title track
Catalysed by one special live performance that Duran Duran filmed in Las Vegas on October 31st of last year, Danse Macabre is the soundtrack to their ultimate Halloween party. Across 13 tracks the band unearth bright melodies from the darkness, threading together new songs, themed covers, and newly reimagined versions of their own 'spooky' classics.
TROYE SIVAN SHARES "Rush" (feat. PinkPantheress & Hyunjin of Stray Kids)
Platinum-certified UK singer/songwriter/scene leader PinkPantheress won BBC Music's Sound of 2022 and took the world by storm with "Boys a Liar Part 1" and "Part 2" (with Ice Spice)." Also named in the Vogue 25 Most Influential Women list, PinkPantheress continues to mesmerize and dominate the charts.
MAYA LANE SHARES HER FIRST NEW MUSIC OF 2023 WITH THE STUNNING NEW REFLECTIVE SUMMER SINGLE '24F'
'24F' adds a new layer of sophistication to Maya's music with a song that delivers laidback summer vibes and simple beauty in equal measure. Maya's vocals establish an air of nostalgia as she explores the moment of looking back upon a bad memory and realising that what once felt immensely important is now forever lost to the past.
SCOTTISH SINGER-SONGWRITER ALEX MCEWAN CELEBRATES SECOND CHANCES WITH THE NEW SINGLE 'THIS FEELING AGAIN'
ANDREW CUSHIN SHARES THE NEW SINGLE "JUST LIKE YOU'D WANT ME TO" FROM HIS DEBUT ALBUM "WAITING FOR THE RAIN" OUT 29TH SEPTEMBER 2023
The single arrives as Andrew is about to embark on an arena tour across Europe (supporting Louis Tomlinson). While it's early in Andrew's career, he's already proved he's an artist's artist, previously being invited to support Paul Weller, The Lottery Winners, Jake Bugg, Johnny Marr, Lathums, Blossoms and more.
French Black Metal Band ALDAARON To Release 4th Full-Length Album
In this mountainous universe, a glacial cold reigns, preserving the purity of the landscape, both desolate and majestic. The nature here is wild and untamed, governed by its own laws, while the snow-capped peaks stand proudly, bearing witness to the passage of ages.
Japanese rock artist Vicke Blanca releases new song 'Snake'
Japanese rock artist Vicke Blanka has released his new single 'Snake' on August 30, ahead of the release of his upcoming EP 'Worldfly' on October 25.
'Snake' is a song that takes the inspiration Vicke Blanka felt during his recent performances in Europe and the Middle East, where he was able to experience the local music scene and meet local audiences, and incorporates it into his sound, resulting in a globally minded track that only he could make.
LUKE BLACK striking, stylish releases video for 'I'm So Happy'
Peter Gabriel Releases 'Love Can Heal'
Written and produced by Peter Gabriel, Love Can Heal is 'a dreamy, experiential piece with some abstract imagery,' says Gabriel, 'a carpet of sound, a tapestry where things are woven together, but not necessarily supposed to stick out, but just form part of a whole.'
American composer, producer, and sound designer Blake Aaron Henderson—better known as TaughtMe—has released "Laugh On Me," second single and title track from his upcoming album (out October 6, 2023).
Hear Fleewood Mac's Previously Unreleased Version of "Go Your Own Way"
Fleetwood Mac was at the top of its game in August 1977 when the band returned to its adopted home in Southern California to play three shows at The Forum in Los Angeles. Rumours had only been out a few weeks when the band left in February to tour the world, returning six months later to play three shows at The Forum for nearly 50,000 fans.
HOT CHIP SINGER VALENTINA RETURNS WITH HAUNTING, ELECTRONIC-POP SINGLE – 'LOVE MYSELF'
The beautifully simplistic track combines Valentina's signature vocals over sombre electronic organ instrumentation and nuanced experimental soundscapes. Eery and melancholic; 'Love Myself' transcends its listener to a different spiritual plane, whilst the song's honest and poignant lyrics are sung with an almost hymn-like quality.
SARRAM: dark and dreamy new album streaming in full!
Sardinian post-rock and ambient multi-instrumentalist Valerio Marras aka S A R R A M shares his dark and vibrant fifth solo album "Pàthei Màthos" in full today, ahead of its world release this Friday 1st September on Subsound Records.
Let S A R R A M Capture Your Body and Release Your Soul With "Pàthei Màtos"
Skope video submission: Daemon X Whyen, "Elevation" f. Omily
Is In For the Kill with Tess & The Details' New Single And Music Video "CANARY"
The music video for "Canary" incorporates Alfred Hitchcock's idea of using a blonde to symbolize his tragic, evil femme fatale as a nod to The Birds and other Hitchcock films. "Canary" turns that concept on its head. Tess explains that the character in the video is not "being tortured by the male protagonist," as is typical in Hitchcock films, but rather, "She's the mastermind. It's cathartic to see the roles reversed. It's the revenge of the Hitchcock blonde."
Morgan Harper-Jones Shares New Single "Main Character" via Play It Again Sam
Rising newcomer Morgan Harper-Jones today releases new single, "Main Character", available now through Play It Again Sam. The new track tails recent single "Forever For Now", Morgan's follow up to 2022 EP While You Lay Sound Asleep, (produced by Luke Smith – Foals, with co-writes from Eg White & Keaton Henson), which drew fans amongst Radio 1's Huw Stephens and 6 Music's Lauren Laverne. "Main Character" – produced by Iain Archer (Jake Bugg, Snow Patrol) – is streaming across all platforms from here.
Cinematic Tribute to Women – Dystopian Visuals
KIANA has earned over half a million plays globally and has been featured in publications such as Teen Vogue, Rolling Stone, Wonderland Magazine, Lyrical Lemonade, Ones to Watch and Red Bull Music, to name a few.
((( O ))) shares ethereal ((( 4 )) album
Filipino-American multidisciplinary artist and activist ((( O ))) today shares the next installment of the story with new album, ((( 4 ))). The video for "Travelin'" sees the alien protagonist in the midst of their journey through worlds and self discovery – a proper celebration of ((( 4 ))) released this past Sunday 8/27 on ((( O )))'s birthday.
DILLON FRANCIS UNVEILS NEW TRACK "FREE" WITH ALESSO AND CLEMENTINE DOUGLAS
Atlanta Alt-Pop Artist Babebee Shares Introspective, Hypnotic New Single "dreamZzz" Via Epitaph Records
Today, they share their latest two-song single "dreamZzz" that expands upon their convention-breaking approach to music. The original track is driven by a rhythmic bassline accented by trip hop elements with celestial synths and computerized tones sprinkled throughout the glossy production. Woven into the hypnotic beat are Babebee's gentle vocals with introspective lyrics that take you on their journey in pursuit of mindfulness and peace. The remixed track expands on a futuristic drum and bass sound, created by their friend and producer Fayt.
Juniper Honey Unleashes Their Single "Another Morning"
Rising indie outfit Juniper Honey has shared their candid new single, "Another Morning." A commentary on the weight of burnout in today's fast-paced world, the track uses captivating lyricism and immersive, energetic instrumentals to highlight the deeply-intimate connection that unites and exhausts us all. With a laid-back blend of sounds that reflect the essence of the Central Coast slacker rock scene, "Another Morning" offers a musical escape for anyone seeking solace and resonance in their life journey. It is available on various digital platforms now.
PROTEINS OF MAGIC — Returns With: "Flesh It Out" || Taken From New EP Due 2024
Operating in the same dark and subversive corners where Fever Ray, Jenny Hval or Bjork may find solace, "Flesh it Out" is a track that arrives shrouded in a mystique all its own, with a strident confidence to defy conventions.
Mereki's hymn for kindred spirits "Twin Flame" receives an official video
On the meaning of the song, Mereki shared, "'Twin Flame' is about meeting someone for the first time and knowing immediately that you've met before, maybe a million times, and that this being has played every meaningful role in your life. No matter how many challenges you might face together or what role they might play this lifetime, you've found each other again and you are together forever."
FABRICANT: California Death Metal Trio Formed By Members Of Mefitis Issue Title Track From Debut LP,
California death metal trio FABRICANT presents the title track to their long-awaited debut album, Drudge To The Thicket, nearing release in mid-September on Profound Lore Records.
Moon Walker shares guitar-driven single "Give The People What They Want" out now
The guitar-heavy rock tune "Give The People What They Want," out today, carries some of the rocker's most potent lyricism yet. Moon Walker says, "I essentially wanted to return to form and write my best straightforward guitar-centric rock song. It's funny how this song would have fit like a glove on my other two records but is, arguably, the most out of place song on this one."
An album divining + magnifying the psaltery, an American folk instrument, by Nathan Davis
Nathan Davis "writes music that deals deftly and poetically with timbre and sonority" (New York Times). His hands-on approach to divining unusual sounds and shaping them into expressive forms is recognized in works for the International Contemporary Ensemble, Third Coast, Ekmeles, Claire Chase, the Calder Quartet, Steven Schick, Doug Perkins, and Brooklyn Youth Chorus, with performances at BAM, Lincoln Center, Carnegie Hall, The Kitchen, the Park Avenue Armory, and at hundreds of venues worldwide. Inspired by natural processes and acoustic phenomena, he often uses amplification and electronics organically with instruments to reveal and exaggerate subtle complexities of sound, forming an architectural sound-world through which the listener travels in experiencing a piece.
ENGLISH PUNK ROCK DUO SOFT PLAY RETURN WITH "PUNK'S DEAD"
Fresh on the heels of their raucous Reading & Leeds festival performances, English punk rock duo SOFT PLAY (formerly known as Slaves) make their long-awaited return with the new banger of a single 'Punk's Dead,' which recently made its global premiere on BBC Radio 1 as Jack Saunders' 'Hottest Record In The World'.