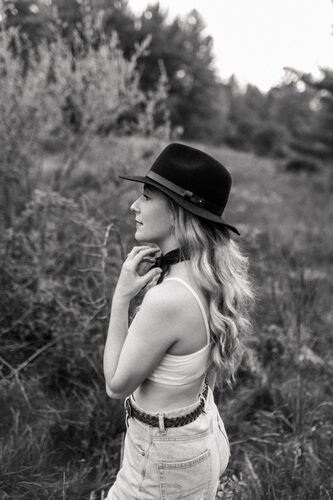 @skopemag news – thurday – august 24, 2023 @ 2 pm est
https://www.facebook.com/SkopeMag/
https://twitter.com/skopemag
https://www.youtube.com/@skopetv2
https://www.instagram.com/skopemag/
APP – Apple iTunes –
https://itunes.apple.com/app/id1465224822?mt=8
@skopemag APP – Google / Android –
https://play.google.com/store/apps/details?id=hr.apps.n207414718
Support @skopemag –
https://www.paypal.com/donate/?hosted_button_id=3APKAKT8K6ETW
Molly Burman releases new EP Worlds Within Worlds
With the release of singles 'Beautiful People' and 'Potential' earlier this summer, Worlds Within Worlds brings an intimate insight into the world according to Molly, exploring the experiences that have made the 22-year-old musician who she is now.
Oly Sherman releases captivating new single 'Hallucinate'
Following the release of his 'Wide Awake' EP earlier this year, Oly Sherman is back with 'Hallucinate' – another powerful, emotive new single from the Australian indie-soul songwriter.
Gabi Sklar Shares New Single "Thank God"
Fast-rising pop singer and songwriter Gabi Sklar shares her new single, "Thank God," out today on all streaming platforms. Following recent hit singles like "Good Kisser" and "Pardon My French," "Thank God" once again showcases Gabi's captivating voice, blissful melodies, and soul-baring lyricism.
Crybaby makes an explosive entrance with new single 'XOXO CRYBB'
Crybaby, the new experimental alter ego of renowned songwriter Anna Straker, announces herself in style with her debut single 'XOXO CRYBB', out on 24th August.
The opening statement of a bold new artistic project, 'XOXO CRYBB' throws listeners into the hyper-creative, high-bpm world of Crybaby, as the self-described "synth princess" weaves delicate melodies around a driving hardcore beat. Crafted in collaboration with DJ and producer Marlon Hoffstadt, the track is a high-octane trip packed full of unforgettable synths and vocal hooks.
ROGER WATERS TO RELEASE 'TIME', THE NEW SINGLE FROM HIS UPCOMING ALBUM THE DARK SIDE OF THE MOON REDUX, TODAY, AUGUST 24
Fifty years after recording the original with Pink Floyd, Roger Waters is set to release TIME from his powerful new album, The Dark Side Of The Moon Redux. Waters reinterpretation of TIME, the album's second single is out today with accompanying lyric video HERE
Psych Doom act Cavern Deep releases "The Pulse" Lyric Video
"This is the last song on our latest record Part II – Breach, it is slow and features the haunting vocals of Susie McMullan of Brume. It might be the most odd track on the album, but it is our favourite.
With their new single "Juice Of The Sun", Aussie psych-rockers BABE RAINBOW boost vibes and vitamin C levels
The laurel canyon shack vibes are back with Babe Rainbow's new single "Juice of the Sun", out today wherever music is digitally streamed or sold. A warm, sunny, citrus-zested and sand-coated track, "Juice Of The Sun" is the lead single from the upcoming Mushroom EP, due to be released on September 22nd.
Baby Fire — A Year of Grace
Belgian band Baby Fire has announced the release of a new EP on French label Coeur sur toi. It will be made available exclusively on cassette tape and digital formats from October 13, 2023.
Today, the band unveils a gorgeous teaser directed by Amanita Noir.
DigiTraxAI Partners with NVIDIA Inception to Revolutionize Music Creation via Advanced AI
DigiTraxAI today announced it has joined NVIDIA Inception, a program that nurtures startups revolutionizing industries with technological advancements.
DigiTraxAI is a music company at the forefront of transforming the music industry by pioneering the use of artificial intelligence (AI) solutions. Leveraging patented AI algorithms and a suite of AI-powered tools and apps, DigiTraxAI unlocks explosive new value for artists and labels. From unbundling and transforming existing IP to creating a new breed of AI-driven products and experiences, DigiTrax's state-of-the-art KR38R ("Creator") platform allows stakeholders to reshape the future of music, revolutionize music creation, and redefine music experiences.
Skope video submission: Santa Sallet, "I Get Money"
LA CHINGA: hard rocking new single "Bolt of Lightning" streaming
Vancouver-based hard rock power trio LA CHINGA unleash their thunderous new single "Bolf of Lightning" today via Outlaws of the Sun website! Their fourth studio album "Primal Forces" will be released on October 6th on Ripple Music.
LA CHINGA is a hard rock power trio with psychedelic powers sitting on the world's edge in Vancouver, Canada. Drawing from Black Sabbath, Led Zeppelin, MC5, and their own superbad habits, the band has established a beachhead with two albums on Detroit's cult label Small Stone Records and a penetrating buzz across Canada.
The Blaze Velluto Collection Releases New Single + Video FRIENDS
'Friends' is the third single from The Blaze Velluto Collection's third LP What's On Your Mind? set for release on September 29th. With its enigmatic rhythms, 'Friends' captivates the ear with a theme that's easy to relate to: friendship.
Vallis Alps' debut album Cleave is out now
Vallis Alps today share their anticipated debut album Cleave. The album weaves together the two halves of Vallis Alps – contrasting forces – to shift from states of turbulence and friction to a flourishing partnership. Channelling the slow-burn smash of Glass Animals and Biig Piig, with notes of Pretty Girl's digital soul to Flume's clanging percussion, Vallis Alps unveil a unique prism of electro-pop. Cleave is as sonically diverse as the stories that unfurl, balancing the affecting with club-thumping. They'll also embark on a full headline tour across the US this fall.
sophie meiers Unveils Warm New EP 'spark__space'
Earlier this year LA-based multimedia artist sophie meiers (they/them) announced plans for an ambitious trilogy of EP's called "portals" with each one encapsulating its own world, sound and feel. After sharing the synthetic, metallic tones of 'shine__space', sophie invites listeners to fully immerse themselves in the second portal in their universe, 'spark__space' out now via Epitaph Records.
Yungblud Releases Powerful and Deeply Personal New Single "Hated."
'Hated' is undoubtedly Yungblud's most lyrically poignant and personal offering to date. The lyrics themselves serve as the most apt and raw presentation of the track's meaning.
Roslyn Witter Releases Earnest Yet Light New Country Breakup Single
"If you're not here, I must be in the right place," Witter asserts over breezy country pop-rock and mandolin inflections. "Heartbreak Lane" is a vulnerable yet confident song that finds Witter picking up the pieces as she "[rips] that Bandaid off [of her] skin," looking the pain of love lost straight in the eye.
Lily Lane Reigns with Unyielding Power in Empowering New Single, "Throne"
Rising pop powerhouse Lily Lane has released her latest single, "Throne," an energetic and persuasive anthem that exudes confidence, power, and fearlessness. With lyrics that focus on arriving exactly where you're intended to be, "Throne" highlights how everything we go through, both good and bad, ultimately helps us reach our final destination and embrace our true potential. "Throne" is available to stream and download worldwide.
Tyler Gunn drops Shadowy, Ethereal track "A MILLION MILES"
Tyler Gunn is a 23 year old artist and producer from Toronto, Ontario. His music plays on heavy influences from 90s alternative rock, mixing elements of grunge, dream pop, folk, and art rock. Though It's hard to put him in a box, and even harder to put his music in one. Every song is unique and aims to capture a different feeling. Using music as a tool for self discovery, Tyler shares, "It's rare that I even know what a song is about until after finishing it. They reveal themselves to me at different times, and sometimes never at all." With lyrics detailing themes of love, struggle, loss, and god, Gunn says he uses music as a way to better understand and navigate the world around him.
ZAE FRANCE UNVEILS EAGERLY AWAITED EP RHYTHM N BACKWOODS SZN II OUT NOW
Fresh from hitting the stage at Sol Blume music festival over the weekend, rising R&B star Zae France returns with his latest EP, Rhythm n Backwoods Szn II, out now via Compound Entertainment/Def Jam Recordings. Heralded earlier this year by adorned singles "What It Do" featuring Fridayy and "Give It Up," the latest project from the North Carolina-born/ Connecticut-raised serenader features six carefully crafted, captivating tracks.
VANTABLACK WARSHIP Unveils AI Music Video "Unplug the Drug"
"We simply were inspired by the AI videos Above the Void made for Voivod MORGÖTH TALES and felt that was a great route to take for our next video Unplug the Drug, as it is a song about addictions to social media in a day and age where the internet has become a drug for many people and the arrival of AI which will only continue to create society's growing dependencies on such technologies. One can wonder with The more social media we have and the more we think we're connecting that perhaps we are really disconnecting from each other?" – Vantablack Warship
PROJEXX RELEASES NSFW VIDEO FOR "JIGGLE"
"Jiggle" arrives a matter of weeks after Projexx dropped GRIM TAPE VOL. 2, which showcased his gift for merging the worlds of dancehall, Afrobeats and hip-hop into something new and defiantly original. "GRIM is a mixtape that is a reflection of what I see every day," Projexx says of the 7-song set.
PISTOLS AT DAWN Release New Single "Fly" (Radio Edit)
Atlanta-based hard rock band PISTOLS AT DAWN released their latest single "FLY" (Radio Edit) to radio. It debuted on the SMR Active Rock Radio Charts at NUMBER 1 in TOP ADDS and NUMBER TWO in GREATEST GAINERS in it's FIRST WEEK! The single was the #3 Most Added (behind Metallica & Daughtry) on the Mediabase Active Rock Charts and the 2nd most added on the Billboard Rock Chart. "Fly" (Radio Edit) is from the band's debut album Ascension that came out on Megaforce Records/MRI Entertainment in 2022.
NEPTHISIS Releases Dark Cinematic Anthem "A Devil Inside"
NEPTHISIS presents the haunting new track "A Devil Inside". Produced by Somer Bingham, it's built to be a devilish anthem for a television show or movie, dwelling in the dark cinematic, rock trailer world. It's also a thrilling combination of metal, grunge vibes, and operatic. "A Devil Inside" is inspired by Brothers' Grimm Fairy Tales, and the ethereal, horror realms.
Princess Goes (Michael C. Hall) Share "Blur" Video via Brooklyn Vegan
Earlier this year, Princess Goes — the buzzy band led by the charismatic showmanship and signature voice of vocalist, lyricist, musician and actor Michael C. Hall (Dexter, Six Feet Under, Lazarus) alongside keyboardist Matt Katz-Bohen (Blondie, Cyndie Lauper) and drummer Peter Yanowitz (The Wallflowers, Morningwood) — announced their forthcoming LP, Come Of Age, out October 6 via SO In De Goot Recordings.
Daughtry fights AI clone in epic new video 'for Artificial'
Releasing their first original material in over two years, the new Big Machine Records signees usher in a fresh sonic era as frontman Chris Daughtry faces down a cyborg clone against a backdrop of crumbling cities and raining fire. Their most ambitious project to date, the cinematic music video spins a cautionary tale about the dangers of a planet overrun by artificial intelligence, a narrative that feels even more timely as artist unions fight for fair pay and protections from AI interference.
ZAE FRANCE UNVEILS EAGERLY AWAITED EP RHYTHM N BACKWOODS SZN II OUT NOW
Fresh from hitting the stage at Sol Blume music festival over the weekend, rising R&B star Zae France returns with his latest EP, Rhythm n Backwoods Szn II, out now via Compound Entertainment/Def Jam Recordings. Heralded earlier this year by adorned singles "What It Do" featuring Fridayy and "Give It Up," the latest project from the North Carolina-born/ Connecticut-raised serenader features six carefully crafted, captivating tracks.