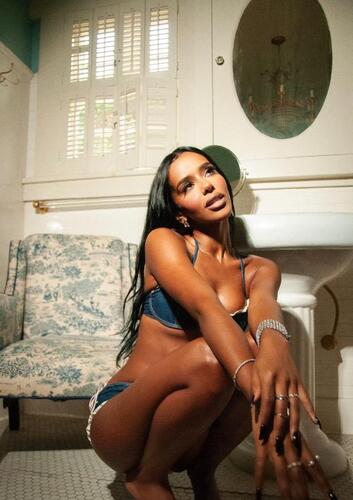 @skopemag news – tuesday – august 22, 2023 @ 12 pm est
https://www.facebook.com/SkopeMag/
https://twitter.com/skopemag
https://www.youtube.com/@skopetv2
https://www.instagram.com/skopemag/
APP – Apple iTunes –
https://itunes.apple.com/app/id1465224822?mt=8
@skopemag APP – Google / Android –
https://play.google.com/store/apps/details?id=hr.apps.n207414718
Support @skopemag –
https://www.paypal.com/donate/?hosted_button_id=3APKAKT8K6ETW
Unmissable Indie Gem: Vicky von Vicky's Latest Release 'Not The Man' Elevates Toronto's Music Scene
When you need a song you're not going to skip, and when you're seeking a band you're not going to want to simply pass over – then you're looking for Vicky von Vicky and their latest drop, "Not The Man."
She is Dead Release "That's ok" First Single From Upcoming New Album "All the Monsters"
The band formed by Mau Carlakoski (vocals and guitar), Kim Tonietto (bass and vocals) and Murilo Vitorette (drums) announces the release of "All the Monsters" for the second half of 2023. The material recorded and produced by Luiz Orta brings 12 new songs with references ranging from Pixies to Melvins, with their dirty rock at its best and with many stories yet to tell.
Letchen Grey – New Single & Video "Deadman Walking"
Letchen Grey, known for their strong guitar riffs, powerful vocals and rhythm grooves, is back with a new member line-up, as well as a new single and video for, "Deadman Walking" dropping August 25, 2023.
Exquisite misery sung by NATURE TV on new single 'Frida'
A gear change occurs on Nature TV's top down, cabriolet cruise through summer's hot spots, en route to the release of their Mid Flight EP this autumn, dialling-down the coastal pop tones, upping the sound of oozing, dive-bar sad soul and sinking deep into the exquisite, romantic misery of their new single, Frida – OUT NOW on Heist or Hit. Expert escapists surviving life by gold-plating down times and gilding inescapable truths, the Brighton four-piece's missive for mid-summer ripples with cocktail-draining cool as the last drops of infatuation's futile hope are poured.
SUN'S SIGNATURE — Release John Grant Remix Of: "Apples" || + Extended EP Out This Fri
Ahead of the release this Friday (Aug 25) of the extended edition of Sun Signature's acclaimed self-titled EP, maverick singer-songwriter John Grant has shared a subtle electro-pop remix for EP highlight "Apples".
JOHN — Riddley Scott Walker
Guitar and drums duo JOHN (UK) shares today "Riddley Scott Walker", third single taken from their upcoming album "A Life Diagrammatic" out September 22 via Brace Yourself and Pets Care Records.
MOON COVEN: stream new album "Sun King" in full via The Obelisk
Malmö-based psychedelic doom and heavy rock purveyors MOON COVEN team up with The Obelisk to present their fourth studio album "Sun King" exclusively today, ahead of tits official release this August 25th on Ripple Music.
Glaswegian indie-pop riser ALEX AMOR shares new single & video "Like The First Time"
Das Body's offbeat, synth-streaked single is your prime August aesthetic
Tex Crick Announces 'Sweet Dreamin'' LP out Oct. 13 on Mac DeMarco's Record Label | "Easy Keepers" Single/Video
Hailing from Sydney, Australia, Tokyo-based artist Tex Crick has announced his sophomore album Sweet Dreamin' due out October 13 on Mac's Record Label. Crick was the first artist signed to Mac DeMarco's illustrious record label and is thrilled to follow up his acclaimed debut with this poetic, stripped-back collection of piano-led arrangements. In his young career, Crick has already shared stages with Weyes Blood​, ​Kirin J. Callinan​, John Carroll Kirby, ​Connan Mockasin and Iggy Pop as well as earning acclaim spanning Billboard, BrooklynVegan, NME, Exclaim! and more.
Alt-pop visionary twst announces new EP with monumental single "Catch Me (Beautiful Fall)" – festival debut at R&L this weekend
Today, London-based Welsh artist, songwriter and producer twst unveils their new single "Catch Me (Beautiful Fall)". Co-produced by Clarence Clarity (Rina Sawayama, Dorian Electra), the new release comes ahead of their debut festival performance where, this weekend, they will be taking to the BBC Introducing stage at Reading & Leeds.
Music Submission: Zaya-M
Born In Brooklyn, NY, Zaya – M lived with his siblings in a single parent household in East Flatbush. Relocating to South Jamaica, Queens at the age of 8 he began taking interest in music, especially after moving to a Borough where 50 Cent is the topic of all conversation.
Soen release new single 'Violence'
Founding member and singer Joel Ekelöf comments, "Violence touches the topic of coercion, whether it is physical or mental. Violence can sometimes be delivered very cautiously in ways that don't give room for a reaction but with the passing of time will destroy your confidence and self-regard."
IN THIS MOMENT RELEASE NEW SONG "GODMODE"
Today, GRAMMY® Award-nominated act In This Moment releases the second new song with the title track off their forthcoming new studio album GODMODE out October 27, 2023 via BMG.
CHXRRY22 STRIKES BACK IN "MORE"; ANNOUNCES TOUR WITH THE WEEKND
Singer-songwriter Chxrry22 (pronounced Cherry 2-2) shares new single, "MORE" out now via XO Records/Republic Records. The ethereal, empowering, and unapologetic anthem is the first new track since her most recent breathtaking single and video, "Worlds Away". In addition to releasing "MORE", Chxrry22 will be opening for The Weeknd's "After Hours Til Dawn" tour in Australia and New Zealand this November/December, catapulting her live set from intimate rooms to expansive, arena size stages.
SLOW PULP share new single 'Broadview' | New album 'Yard' out 29 Sept via ANTI-
Slow Pulp – the Chicago-via-Madison quartet composed of vocalist Emily Massey, guitarist/producer Henry Stoehr, bassist Alex Leeds, and drummer Teddy Mathews – presents the new single/visualizer, 'Broadview,' from their highly anticipated new album, Yard, out September 29th on ANTI-.
Colouring Signs to Bella Union & Shares New Single/Video "Lune"
Bella Union are thrilled to announce the signing Colouring, the recording alias of singer and musician Jack Kenworthy, who today releases his luminous new single "Lune" via the label. Made with long-time collaborators Gianluca Buccellati and Mikko Gordon, the track comes accompanied by a meditative and beautifully shot video directed by Pierce Tews.
EMPIRE STATE BASTARD SHARE NEW SONG "MOI?"
Empire State Bastard's Simon Neil elaborated on the new song sharing, "'Moi?' is about people who just no matter what you talk about — and I'm guilty of this at points – will never ever see the truth, even if you dangle it in front of them. Ignorance can feel like a badge of honour these days, with people being stubborn and not being willing to enlighten themselves. I cannot believe we've got to the stage where that's to be cherished."
CITIZEN RELEASES NEW SUPER-CHARGED ANTHEM "HYPER TROPHY"
Today, renowned alternative rock band Citizen releases new anthemic track "Hyper Trophy," perfect for fast drives with windows down. "Hyper Trophy" is the second offering from their forthcoming fifth album Calling The Dogs due October 6. Directed by guitarist Mason Mercer, the accompanying video finds the band in the middle of an undefined pursuit.
Stephen Marley taps Eric Clapton, Bob Weir, more for new album 'Old Soul'
Today, Tuff Gong Collective/UMe/Ghetto Youths International announce Stephen Marley's Old Soul, the new album from the 8x GRAMMY® Award winning singer/songwriter/producer, to be released digitally on September 15, 2023. The album boasts an array of special guests including Eric Clapton, Bob Weir, Jack Johnson, Ziggy Marley, Damian "Jr. Gong" Marley, Buju Banton and Slightly Stoopid. Limited edition double vinyl, CD, digital bundles are now available for pre-order at stephenmarleymusic.com. In celebration of the announcement, the latest single "Cool As The Breeze" is available to stream on all digital platforms and available as an instant grat track with all pre-orders.
KRISTIN HAYTER, FKA LINGUA IGNOTA, ANNOUNCES DEBUT ALBUM AS REVEREND KRISTIN MICHAEL HAYTER
Kristin Hayter, the interdisciplinary artist formerly known as Lingua Ignota, has announced SAVED!, the debut album under her new moniker, Reverend Kirstin Michael Hayter. Sonically and thematically, the record is both a logical conclusion to and a significant departure from Hayter's previous work. Mirroring her personal evolution away from pain, she sheds the moniker that made her successful for its unflinching expression of lived trauma and instead builds herself anew, claiming her full given name, determined to see value within. Today hear the first song, "ALL OF MY FRIENDS ARE GOING TO HELL", which arrives with a video that follows Hayter into baptism. The video was filmed, directed, & edited in its entirety by Hayter.
Descend Into The Aztec Underworld With Cabrakaän's Melodic "Mictlán" Off "Aztlán" Out November 2023
Cabrakaän was formed in 2011 by drummer Marko Cipäktli and vocalist Pat Cuikani who are both from Toluca, Mexico, and are currently based in Canada. They work with indigenous Mexican artists to incorporate authentic pre-Hispanic instruments like ocarinas, flutes, percussion instruments, and more in their dramatic, melodic music. They are ready to release their third album "Aztlán" this year along with a documentary to share their culture in a metal format. The first single off this release "Mictlán" (pronounced mickt-lahn), details the nine levels of the underworld in Aztec mythology through which the dead must overcome a series of challenges before reaching their final resting place. The band explains more:
SHEPHERDS REIGN Release New Single "Nafanua"
Polynesian five-piece SHEPHERDS REIGN are barreling toward the release of their long-awaited and highly-anticipated new album Ala Mai, due out this Friday, August 25th, via Golden Robot Records.